belgravia
FURNITURE
LUXURIOUS WRITING DESK
Delicate proportions, distinctive curves
A subtly curvaceous writing desk wrapped in soft aniline leather. The distinctive lozenge shape and X-shaped legs strike a handsome statement for a superlative workspace.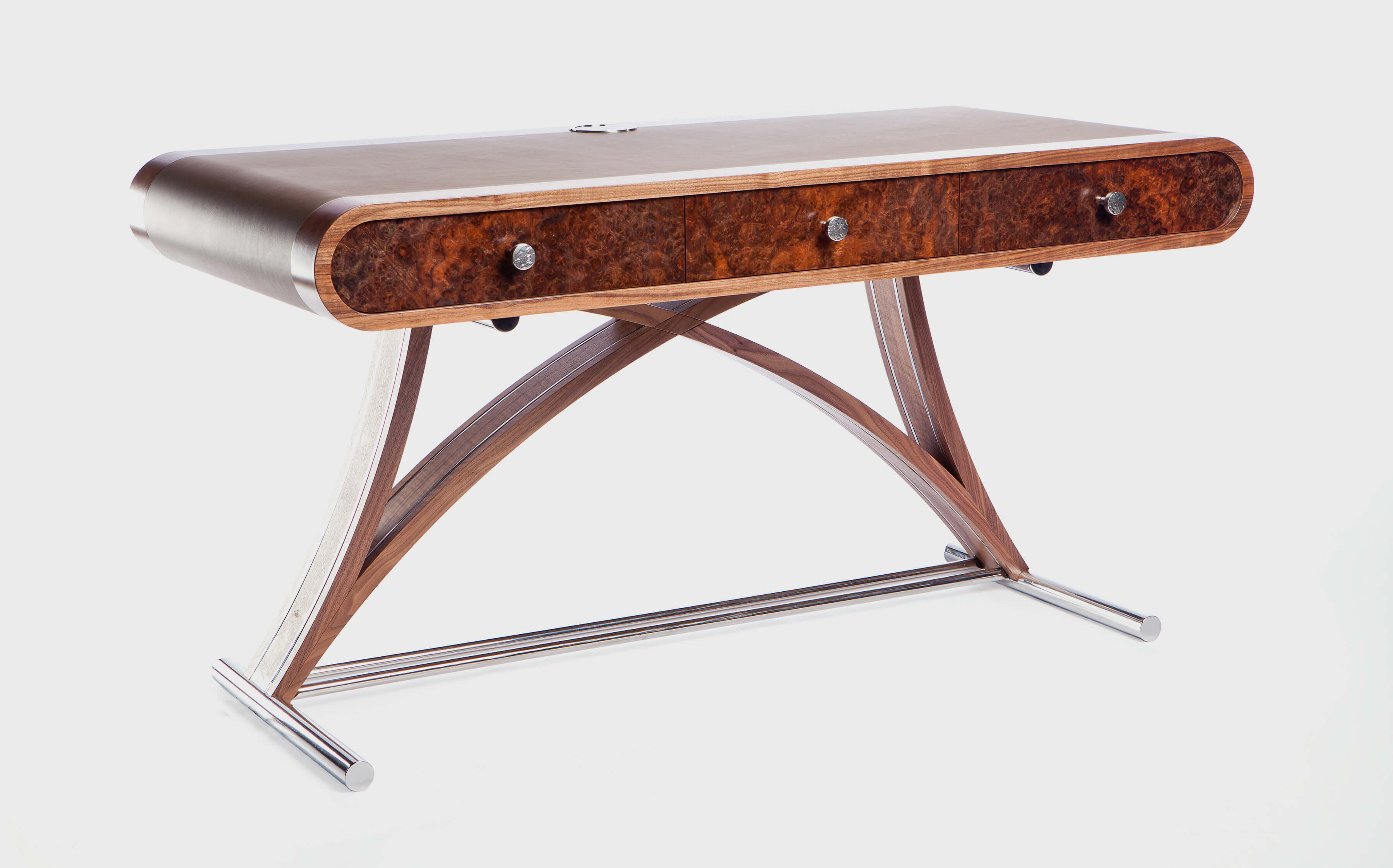 Contemporary design crossed with classic cabinet making
This is a desk to be handed down through generations as an antique of the future.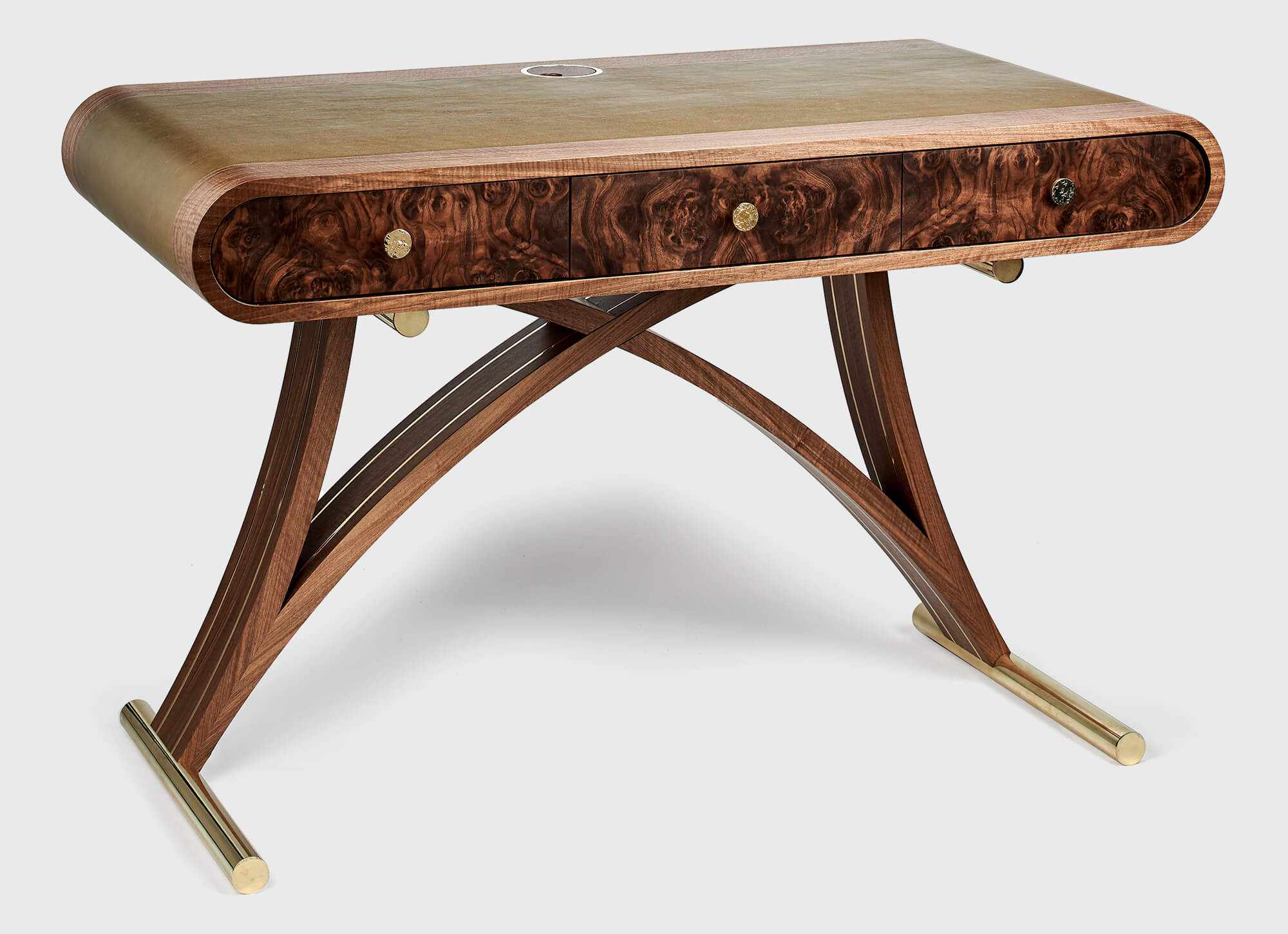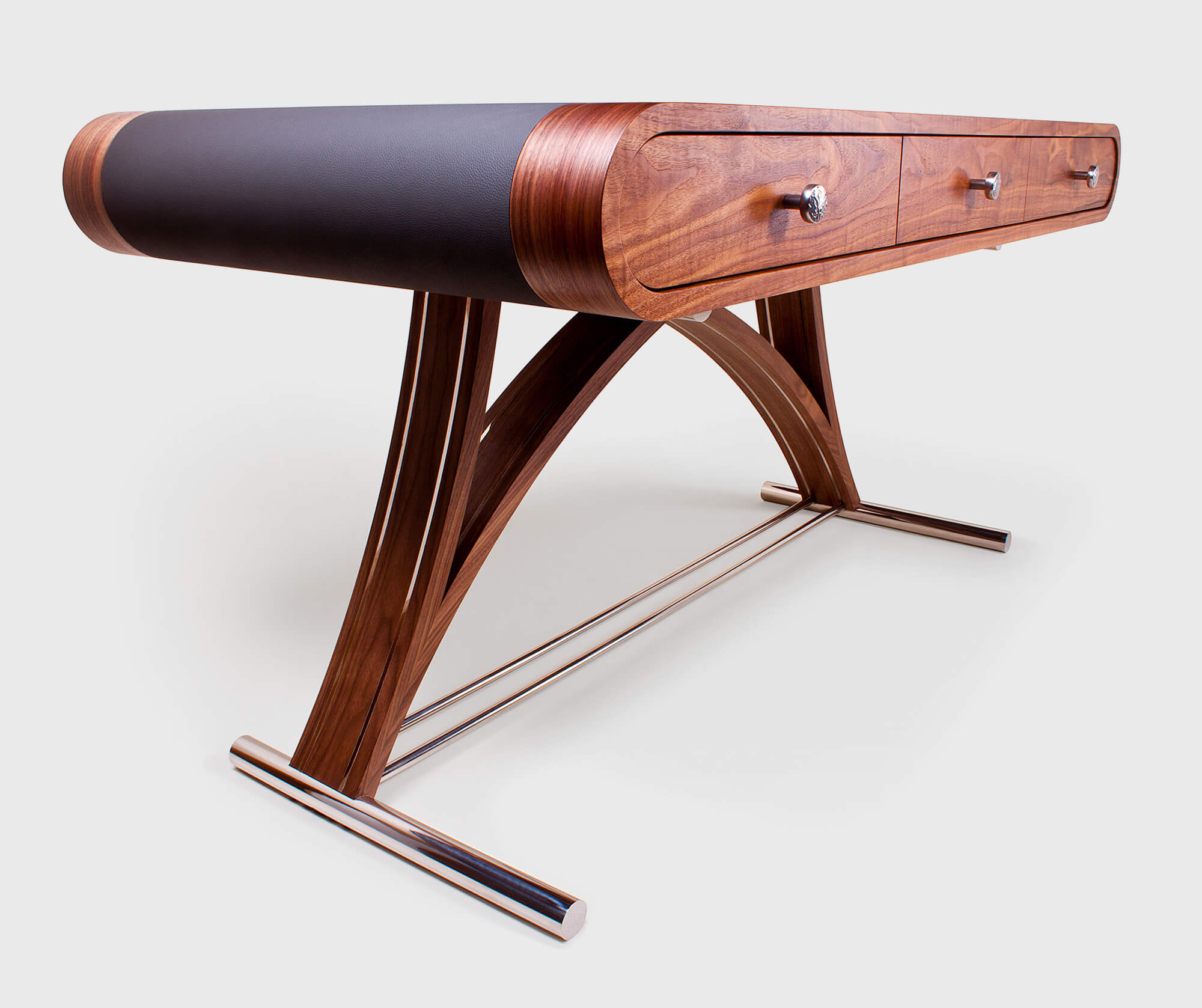 Tailor your desk to your style
This design can be customised in a variety of sizes, exquisite wood veneers, metal finishes and luxury leathers.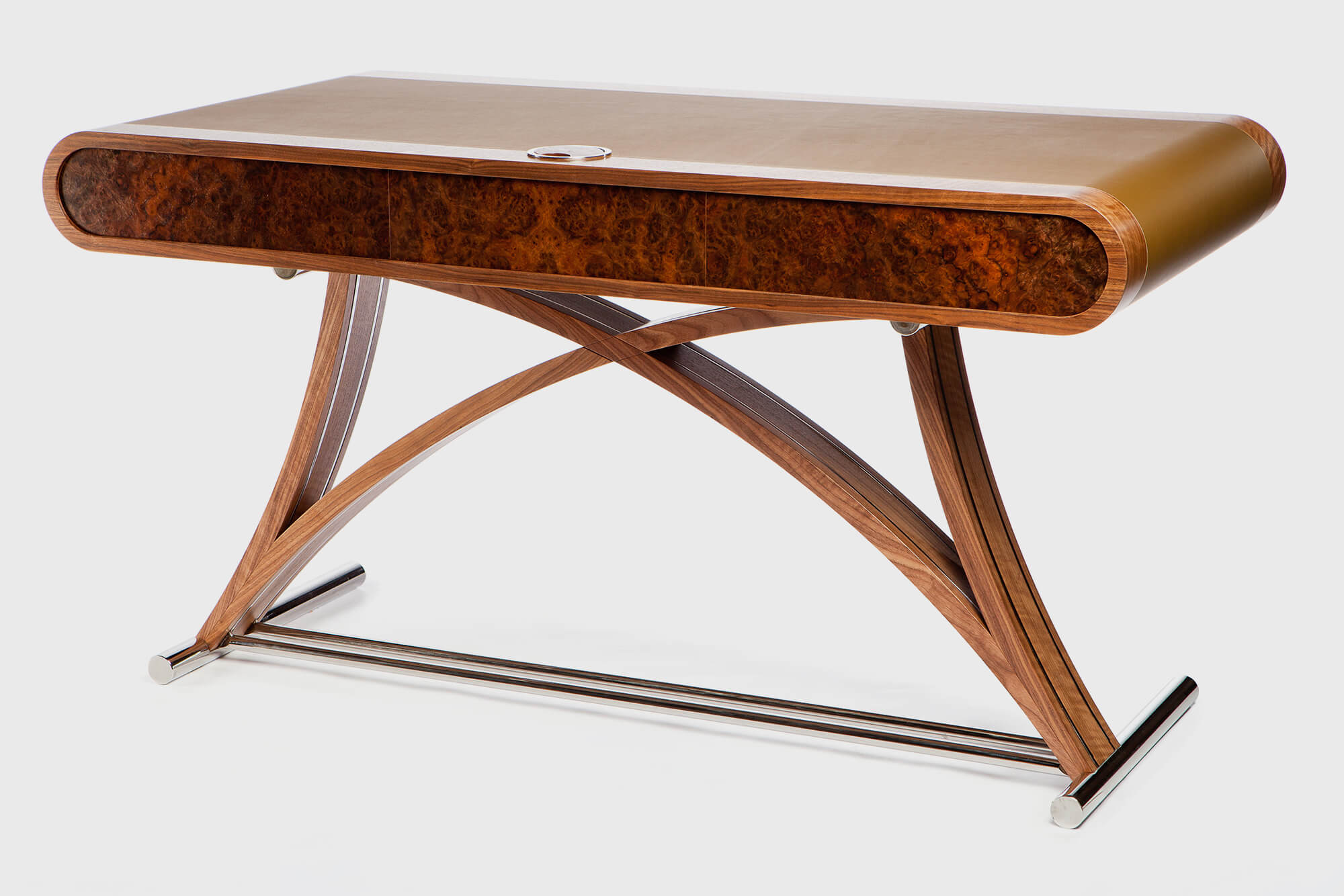 £19,500
including delivery and VAT