rima
FURNITURE
PLAYFUL COFFEE TABLE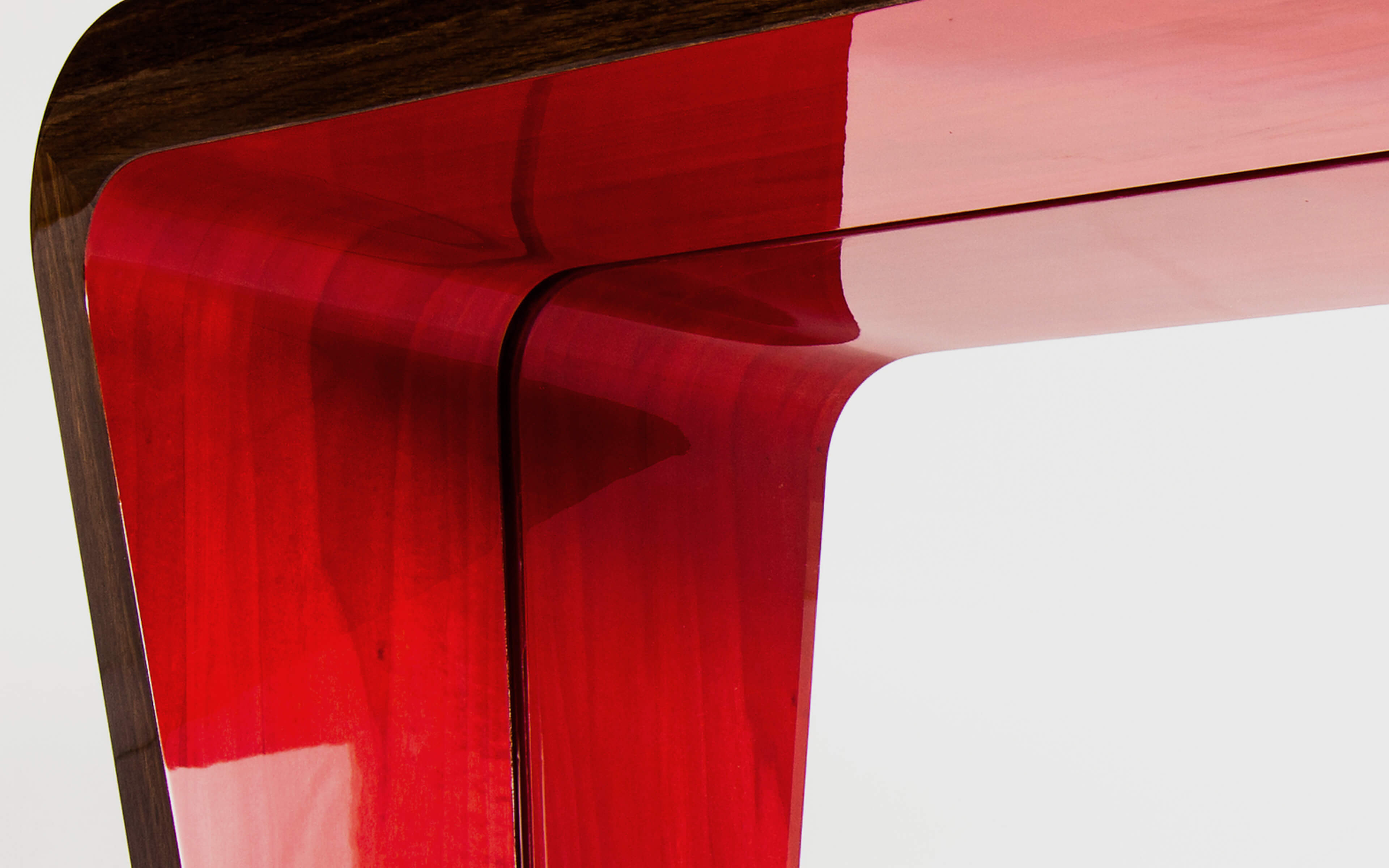 Making the everyday extraordinary
The Rima lounge tables are characterised by their elegant use of geometry and subtle but signature playfulness.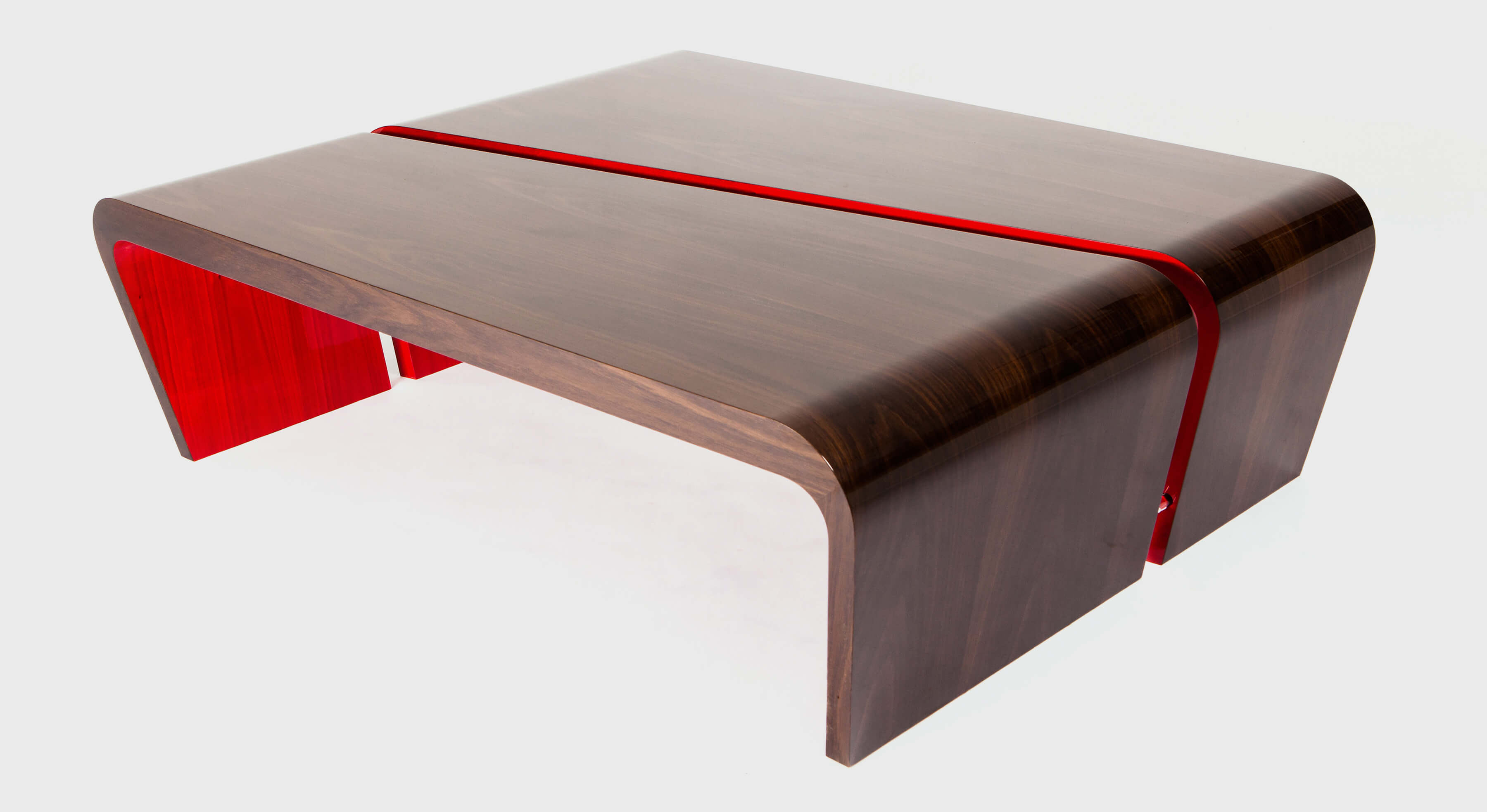 The definition of their namesake, Rima is a slit, fissure, or narrow elongated opening between two symmetrical parts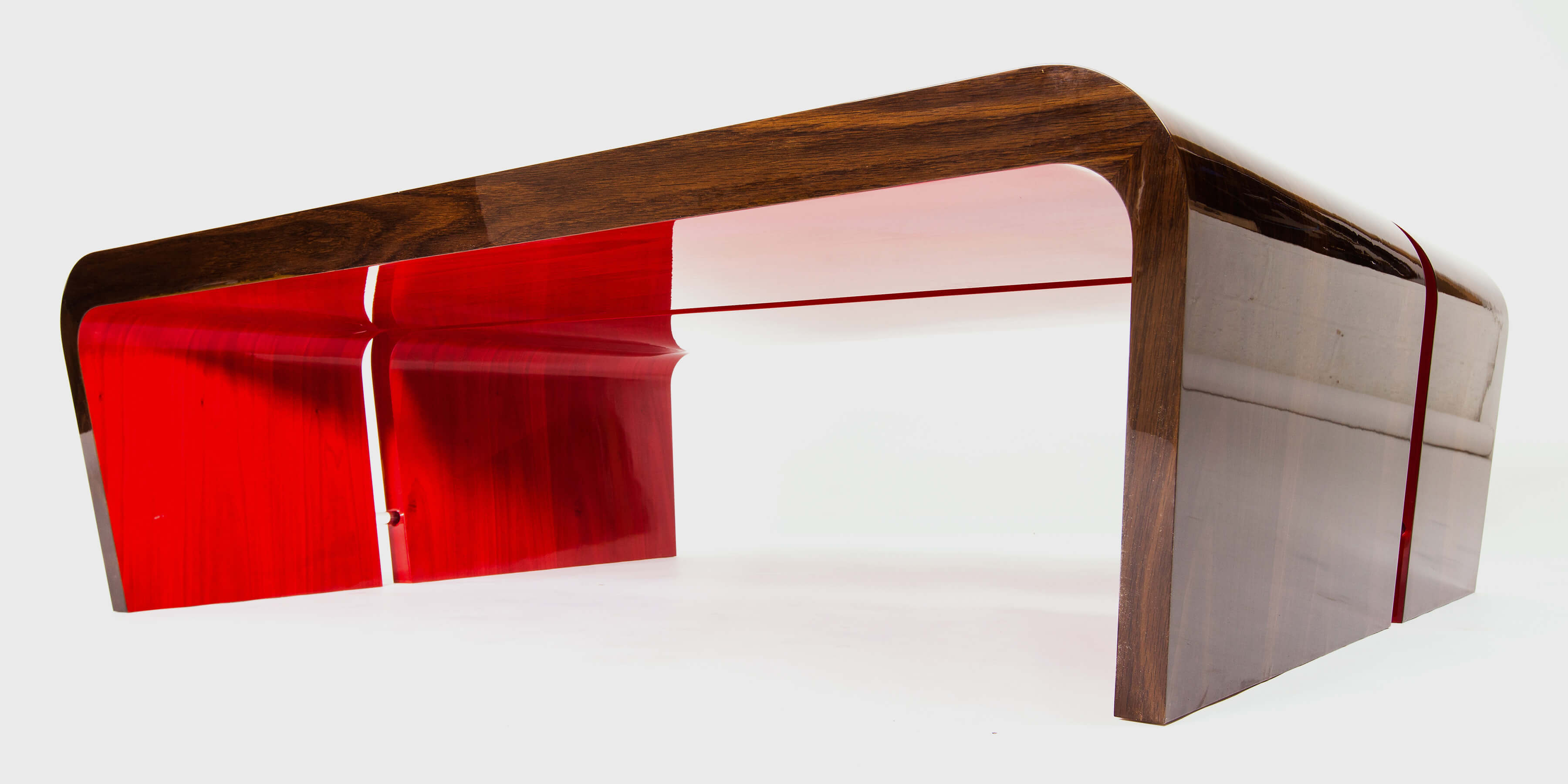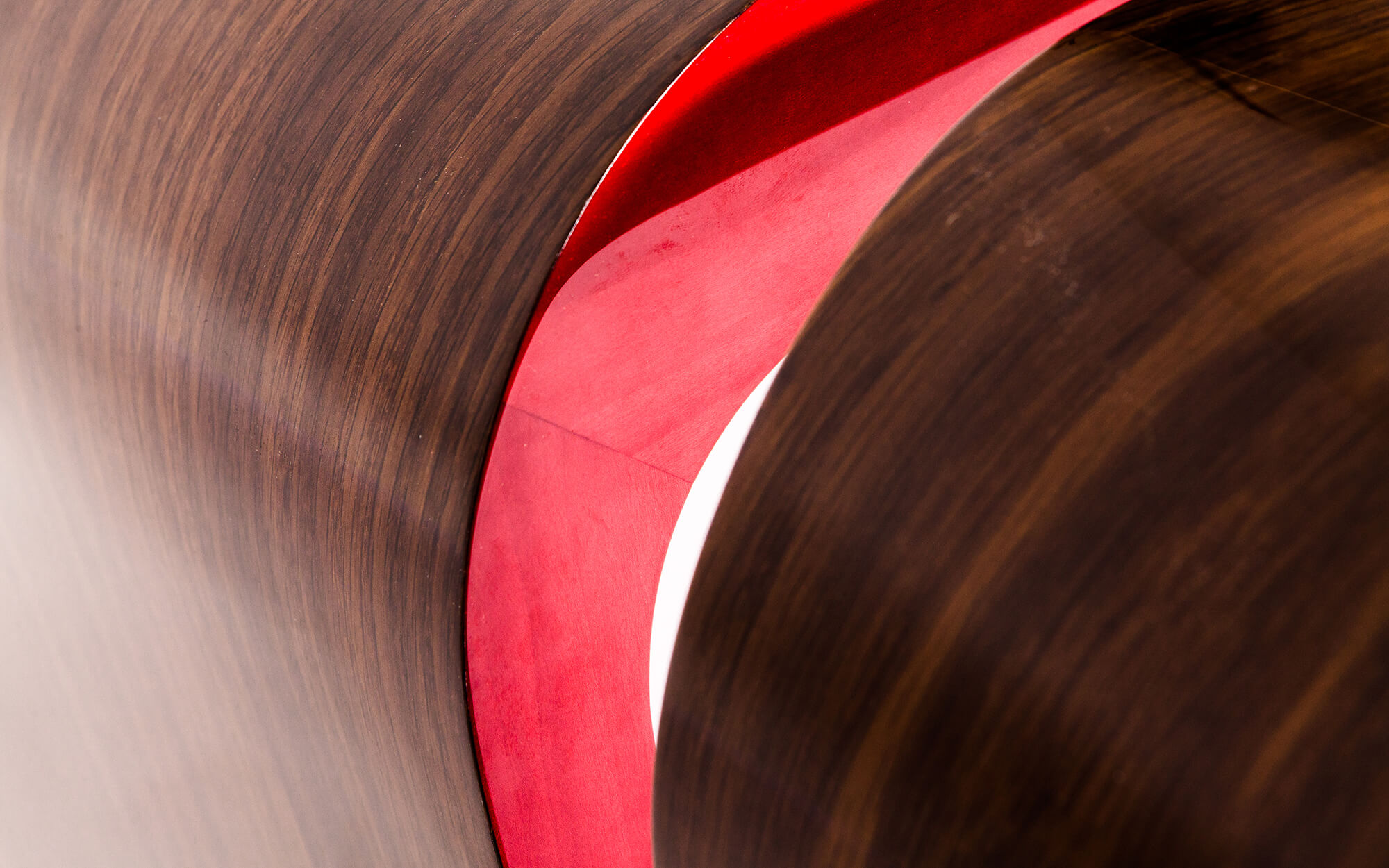 The Rima side table also features the wooden curve seen in the coffee table, but this has been split and made taller. A solid but clear pane of toughened glass holds the two sides together and triangulates the base.
Both coffee and side tables are available in alternative sizes, custom colours and wood selections upon request.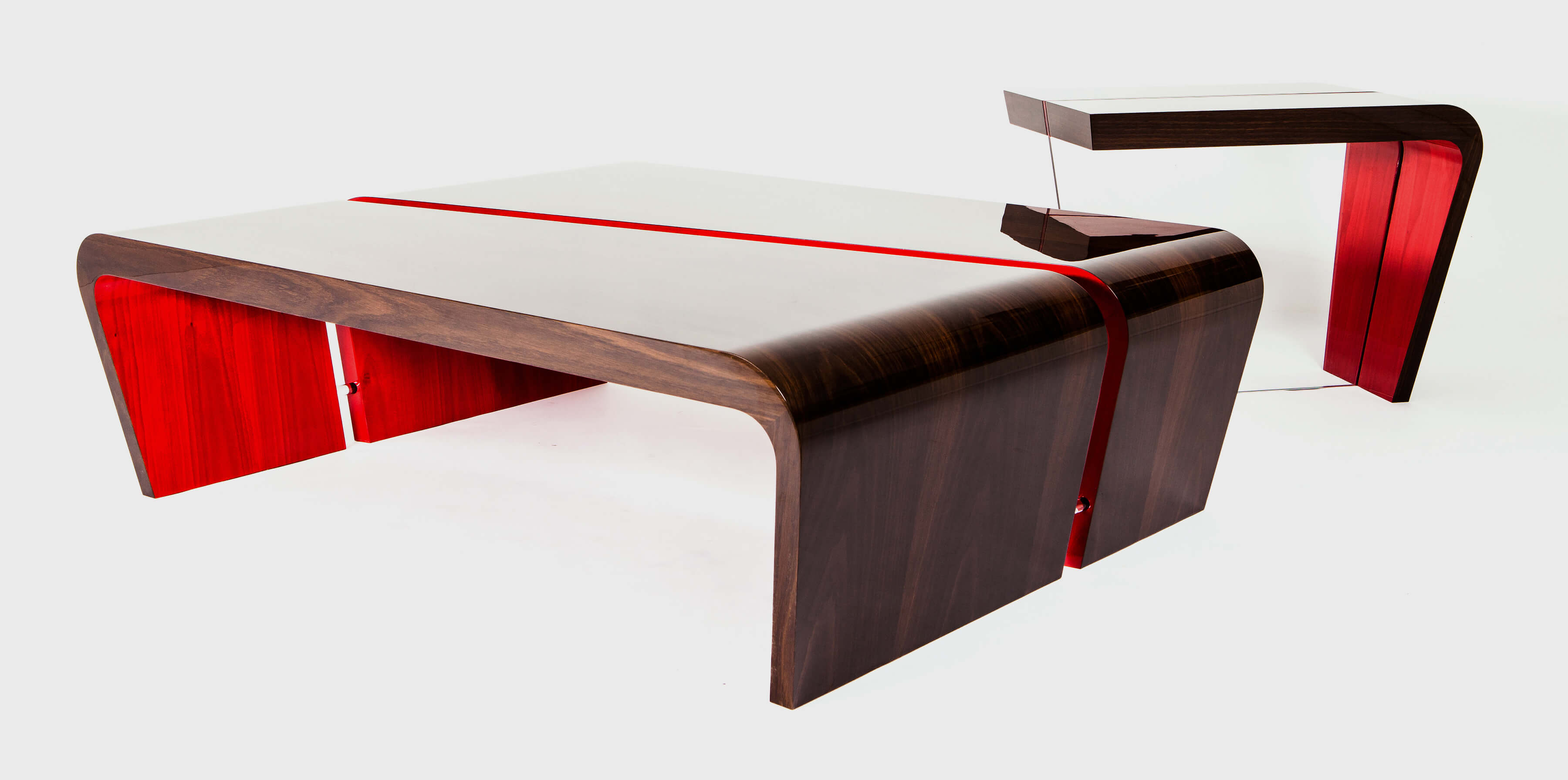 £17,400
including delivery and VAT