stiletto
FURNITURE
SARTORIAL DESK / TABLE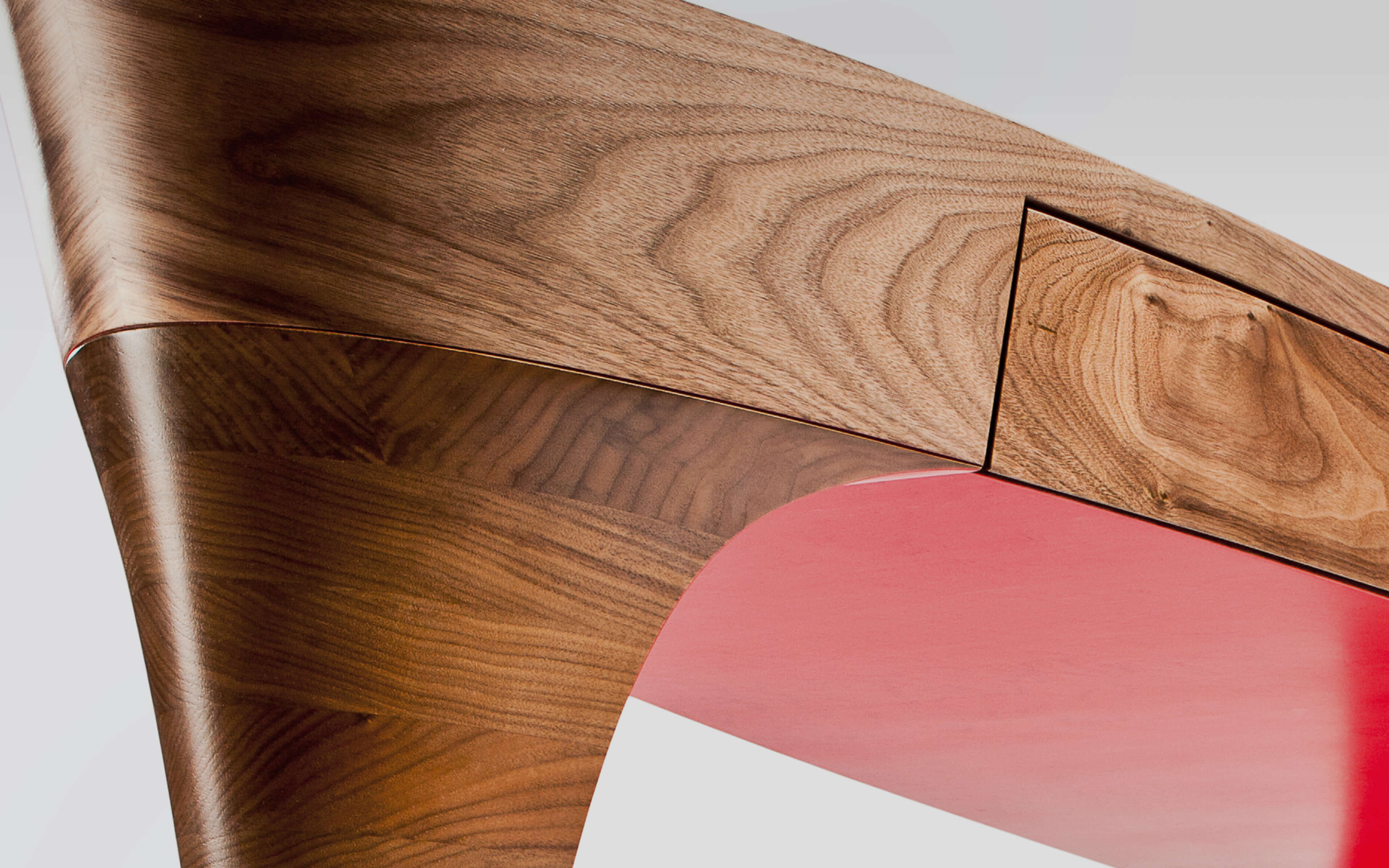 A playful table to raise a smile
Serving as either a desk or dressing table, this is a versatile piece of furniture with an iconic look. The vivid sole and stiletto heel support a practical working surface for shoe-lovers of all persuasions!
"Stiletto: The perfect fit at Clerkenwell Design Week."
Corinne Julius, The Evening Standard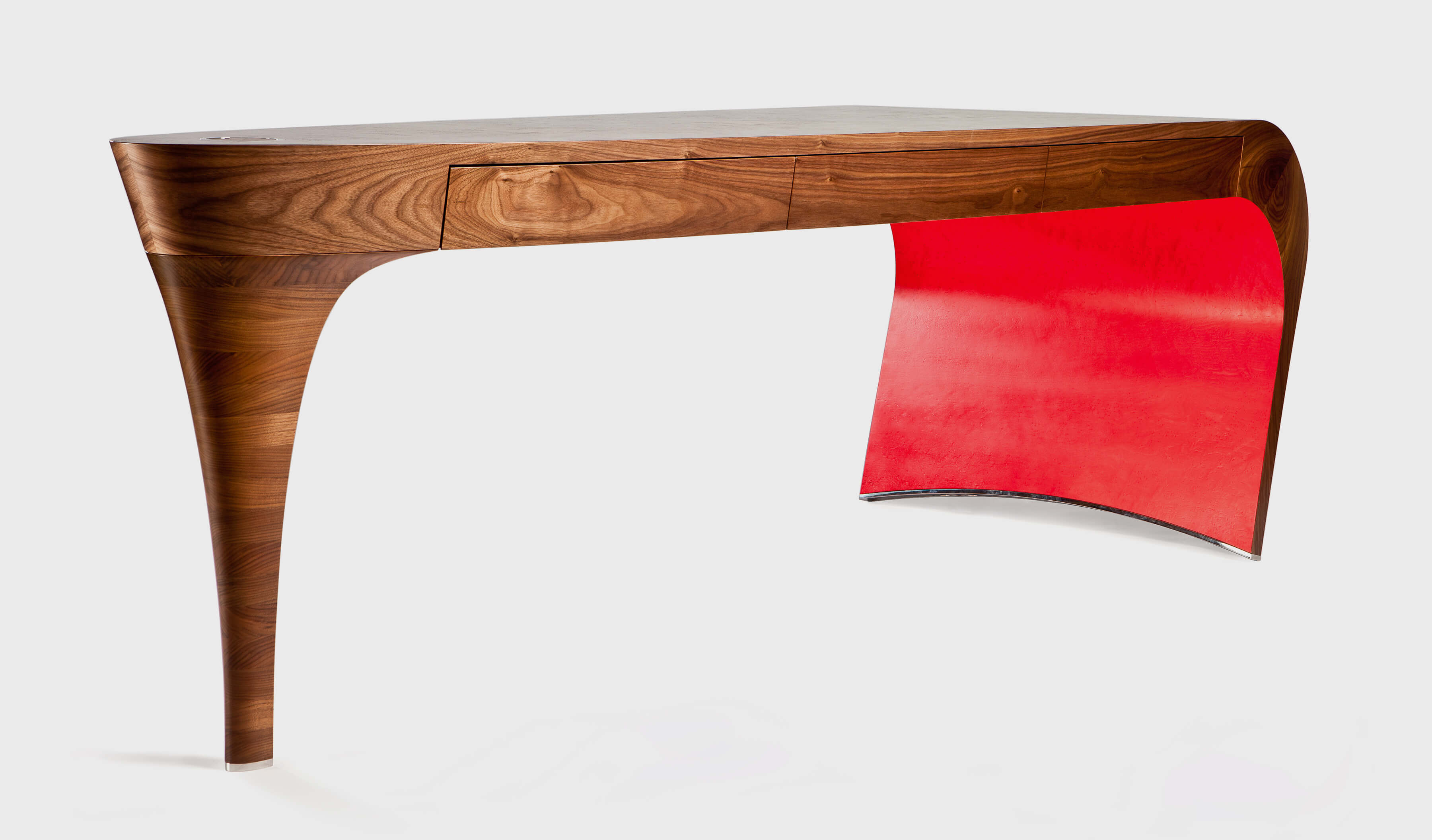 This piece's proportions work well to be scaled up or down and we have created the Stiletto table in many different sizes.
For use as a desk, cable management can be installed with a conduit for a desk lamp or computer.  For a dressing table, hair tools can remain plugged in and discretely hidden, in the baize-lined drawers.   
The table can be japanned to give a classic black appearance, or specified in any number of different wood veneers. The underside can be any colour but we favour the iconic red!