waha
POOL SLIDES
316 STAINLESS STEEL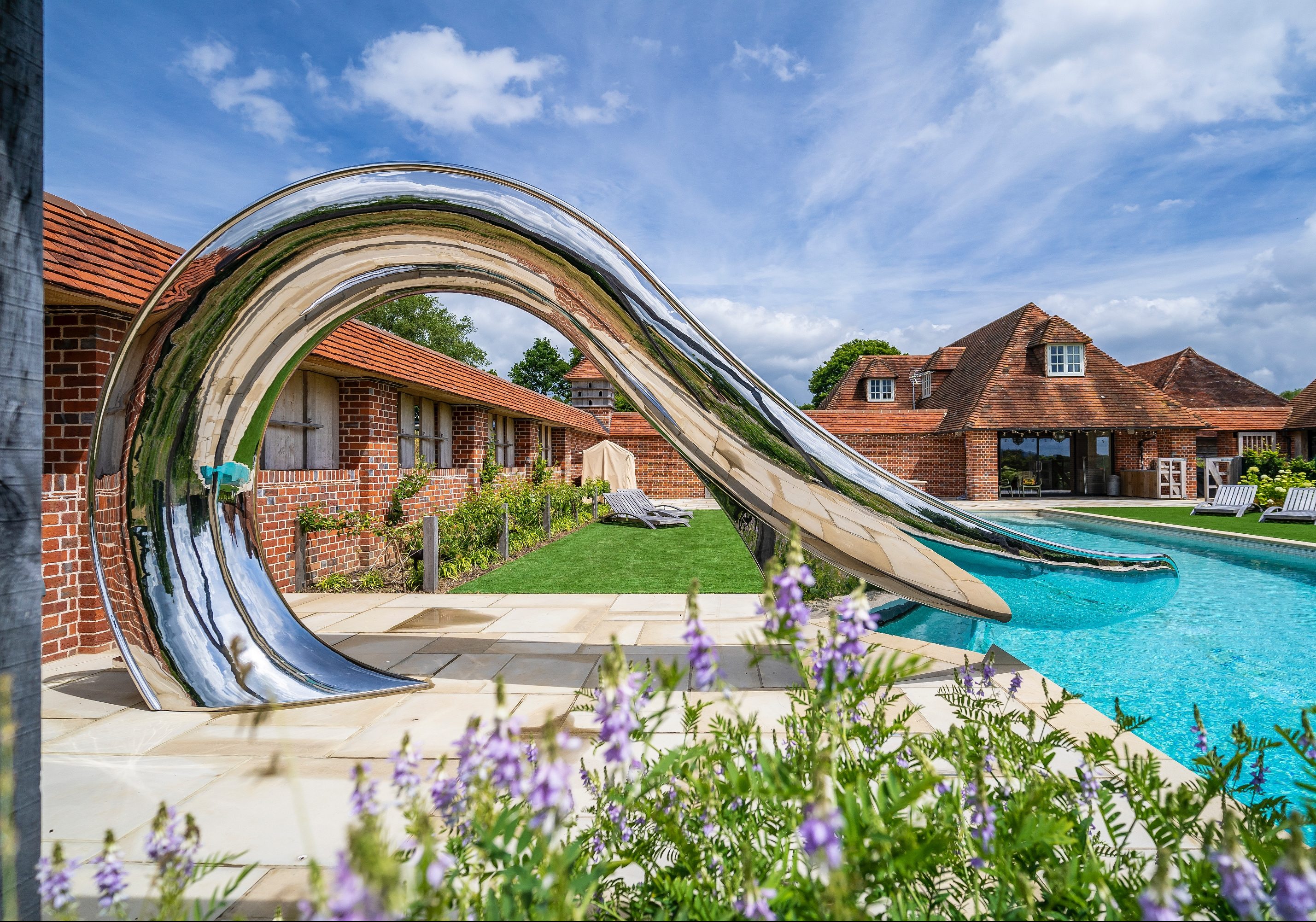 Inspired by a waha barrel wave
Waha has impact. It's a piece of functioning sculpture that enhances its environment, whether inside a metropolitan residence, or outdoors, basking in pool-side sunshine.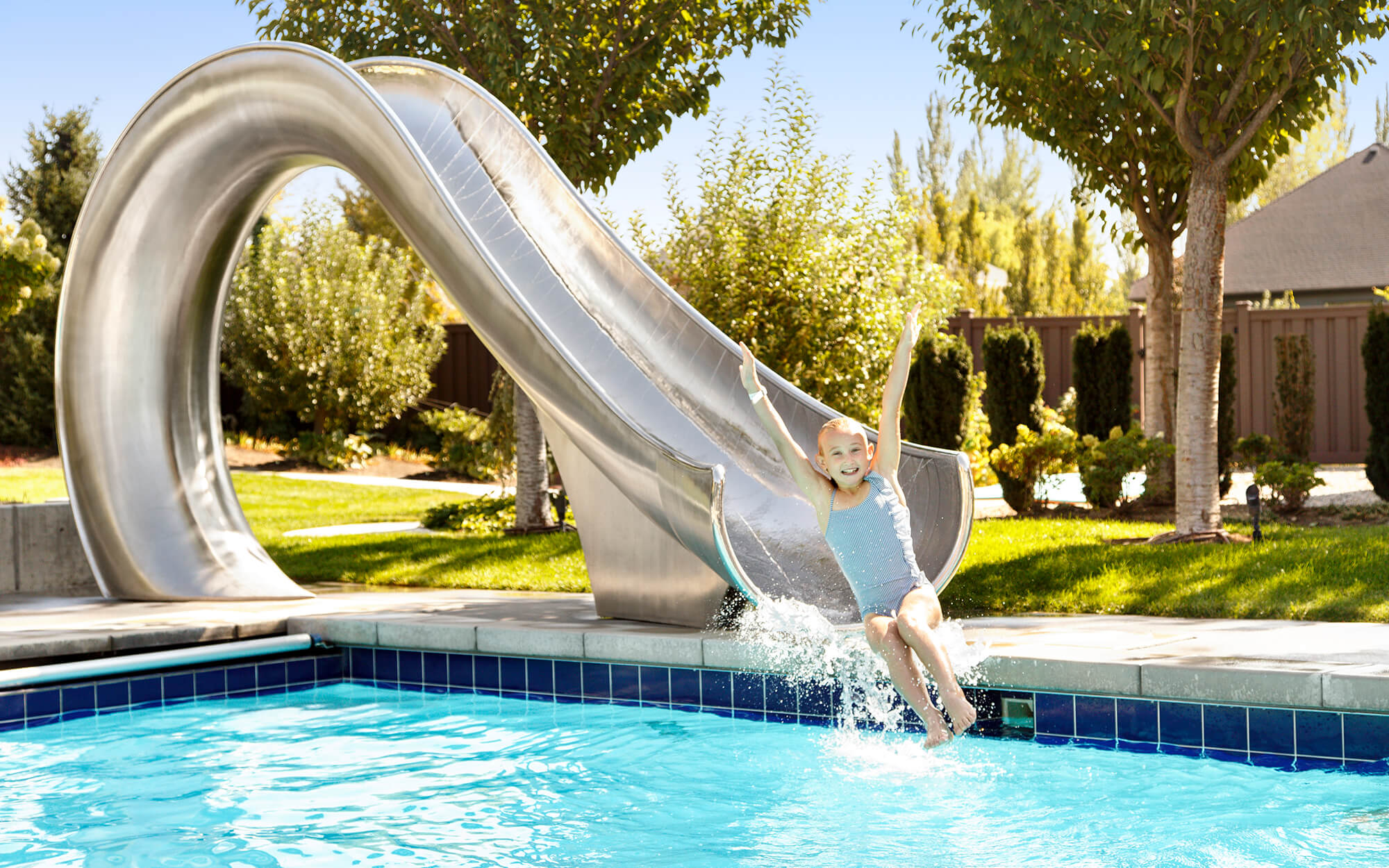 A prêt-a-porter slide for easy integration with existing pools
Waha is easy to install with simple floor fixings. It is shaped with a twist at the end, which not only makes for a more thrilling ride and a more beautiful shape, but allows for the structure to be placed parallel to the pool, saving space on the deck.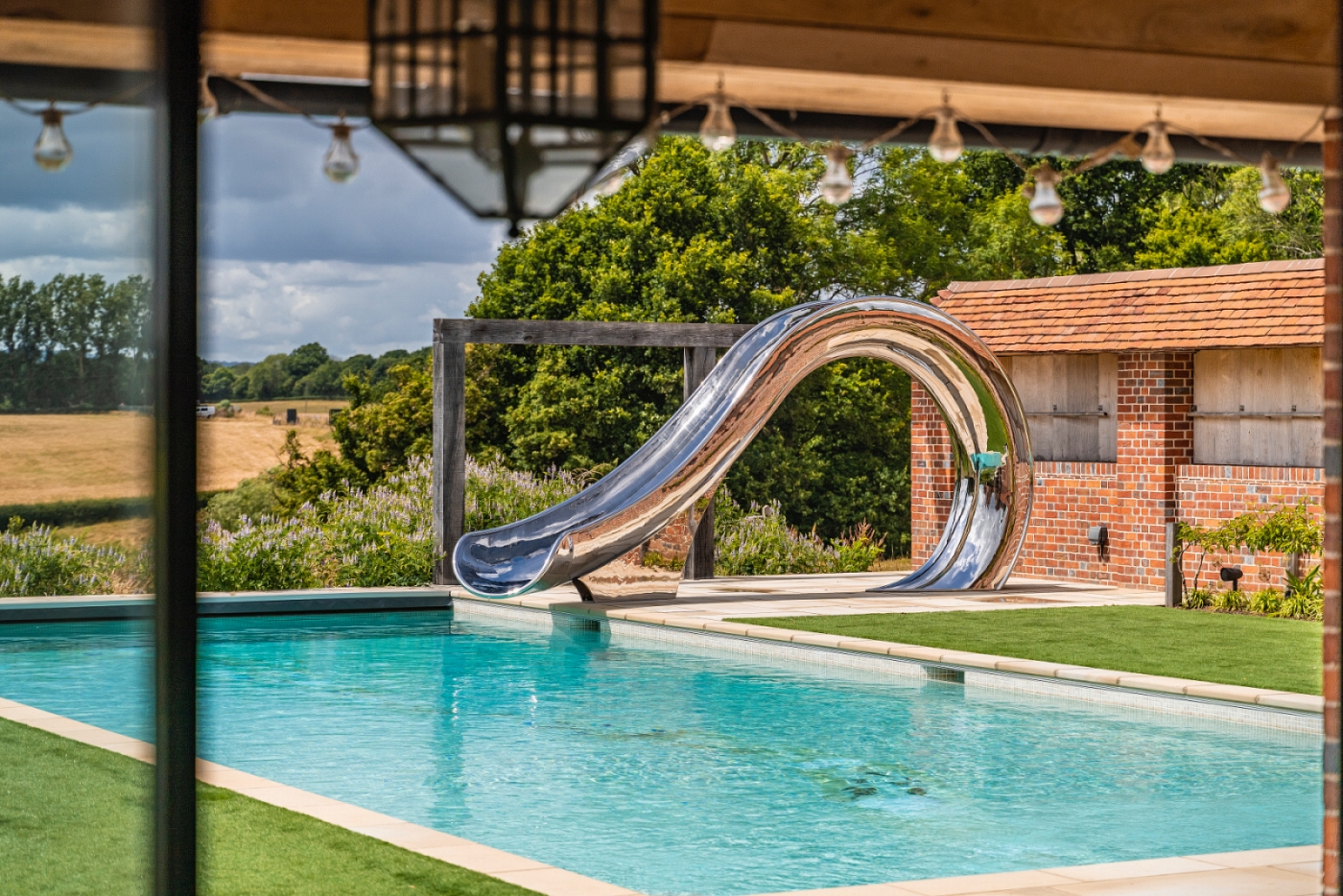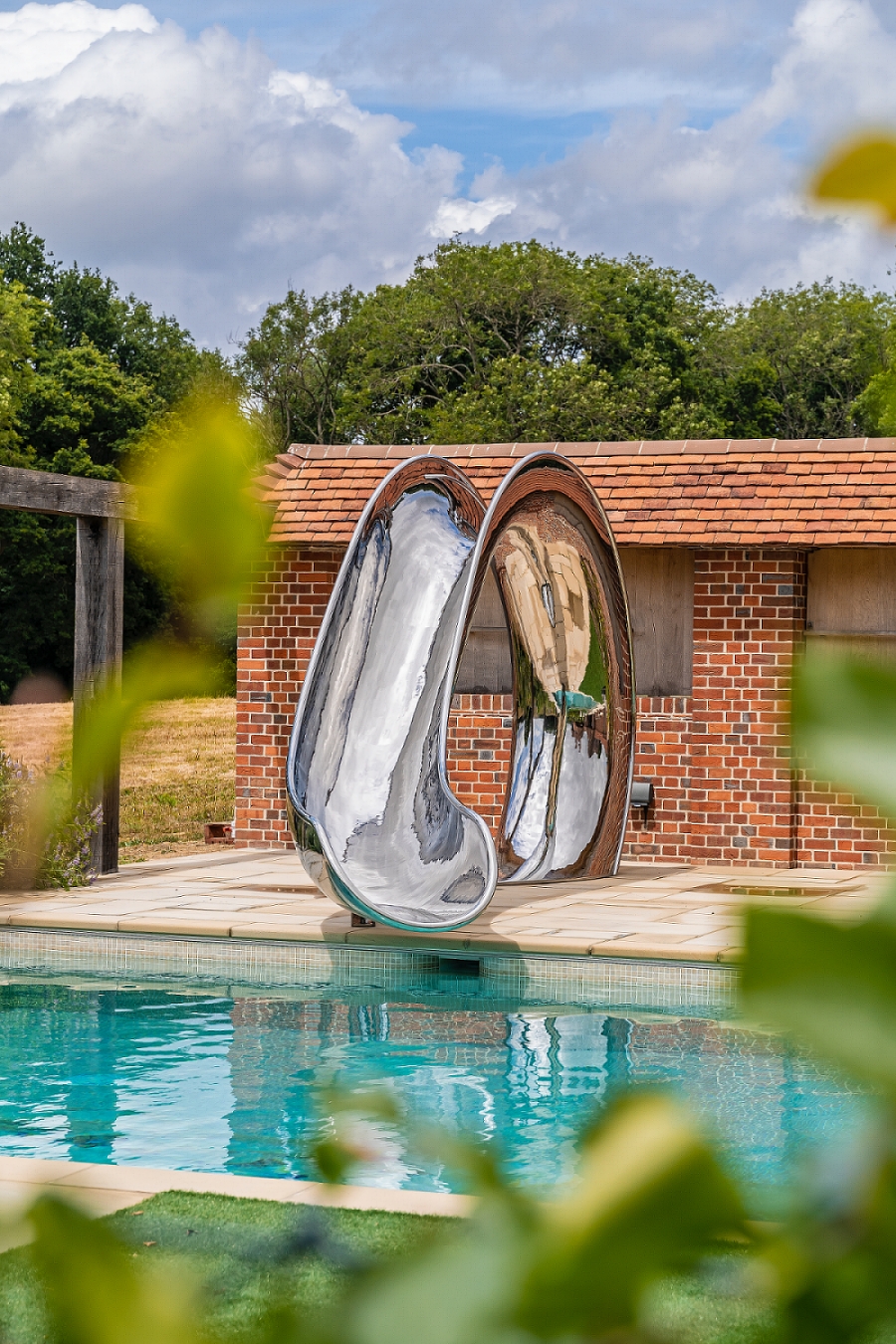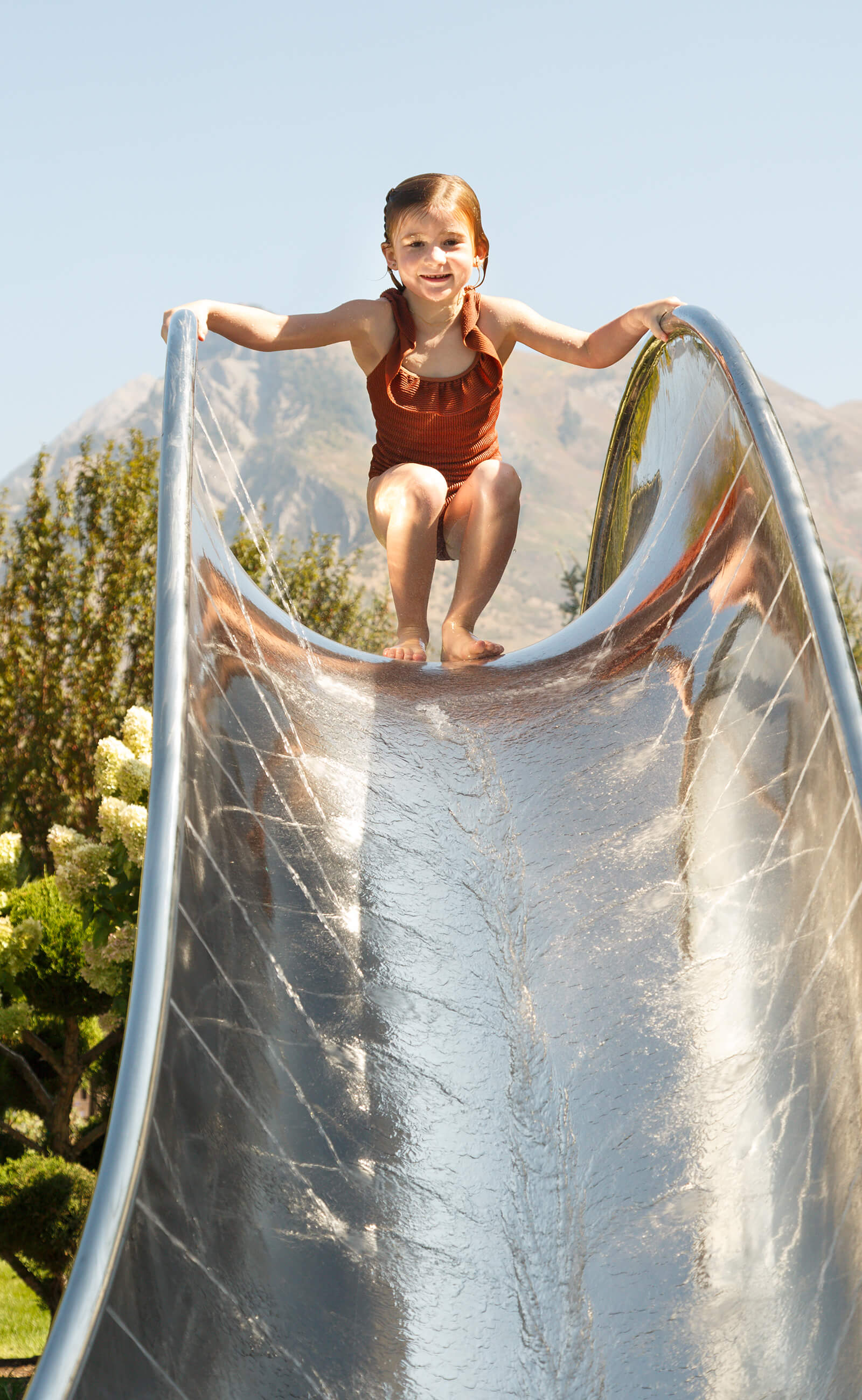 Waha has plenty of room to make a statement on this generous pool deck with its glorious, countryside backdrop. Positioned perpendicular to the pool, the slide is viewed side-on from the house, and makes a fabulous sculptural statement against that wonderful view.
Read more about this project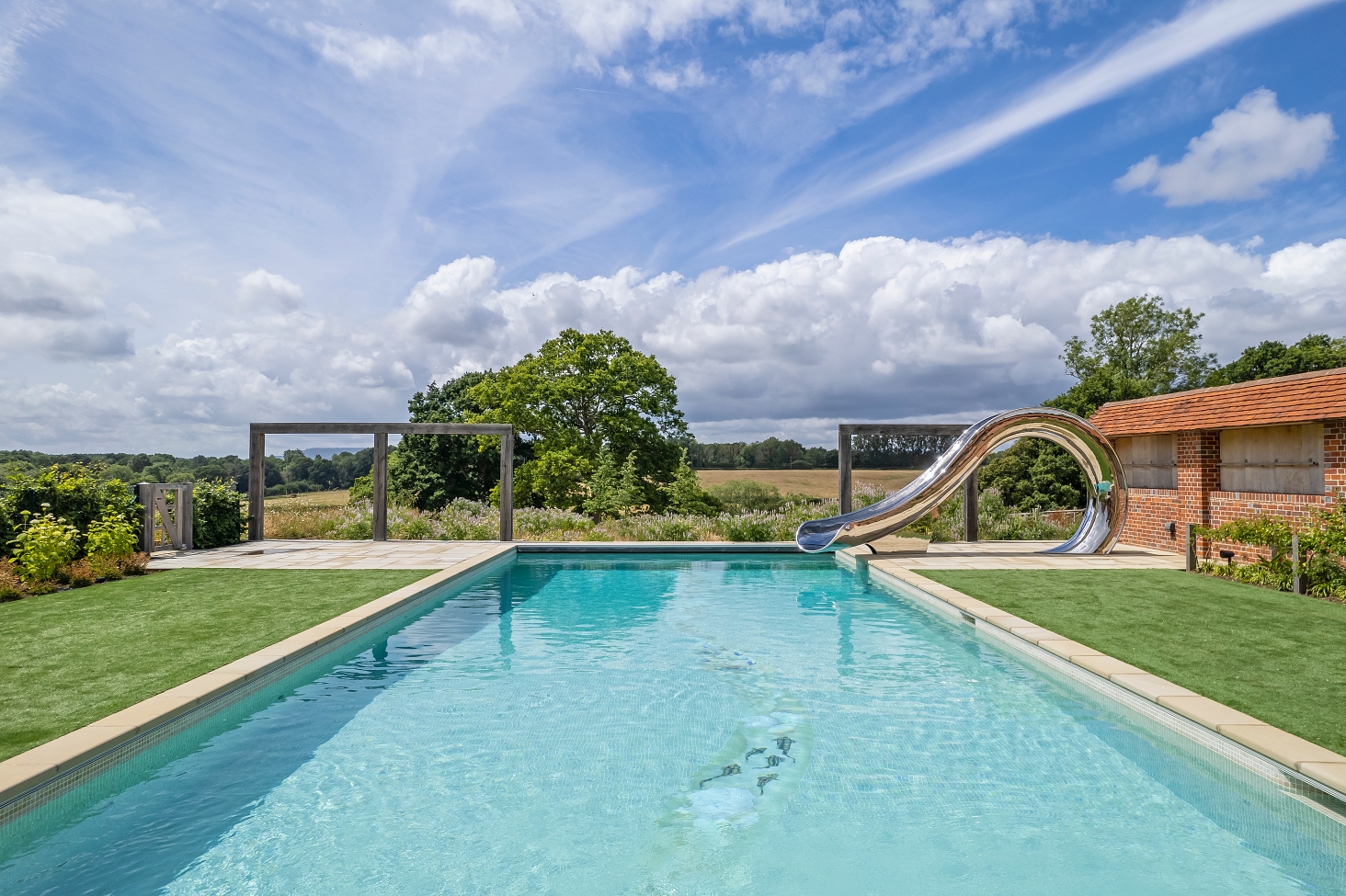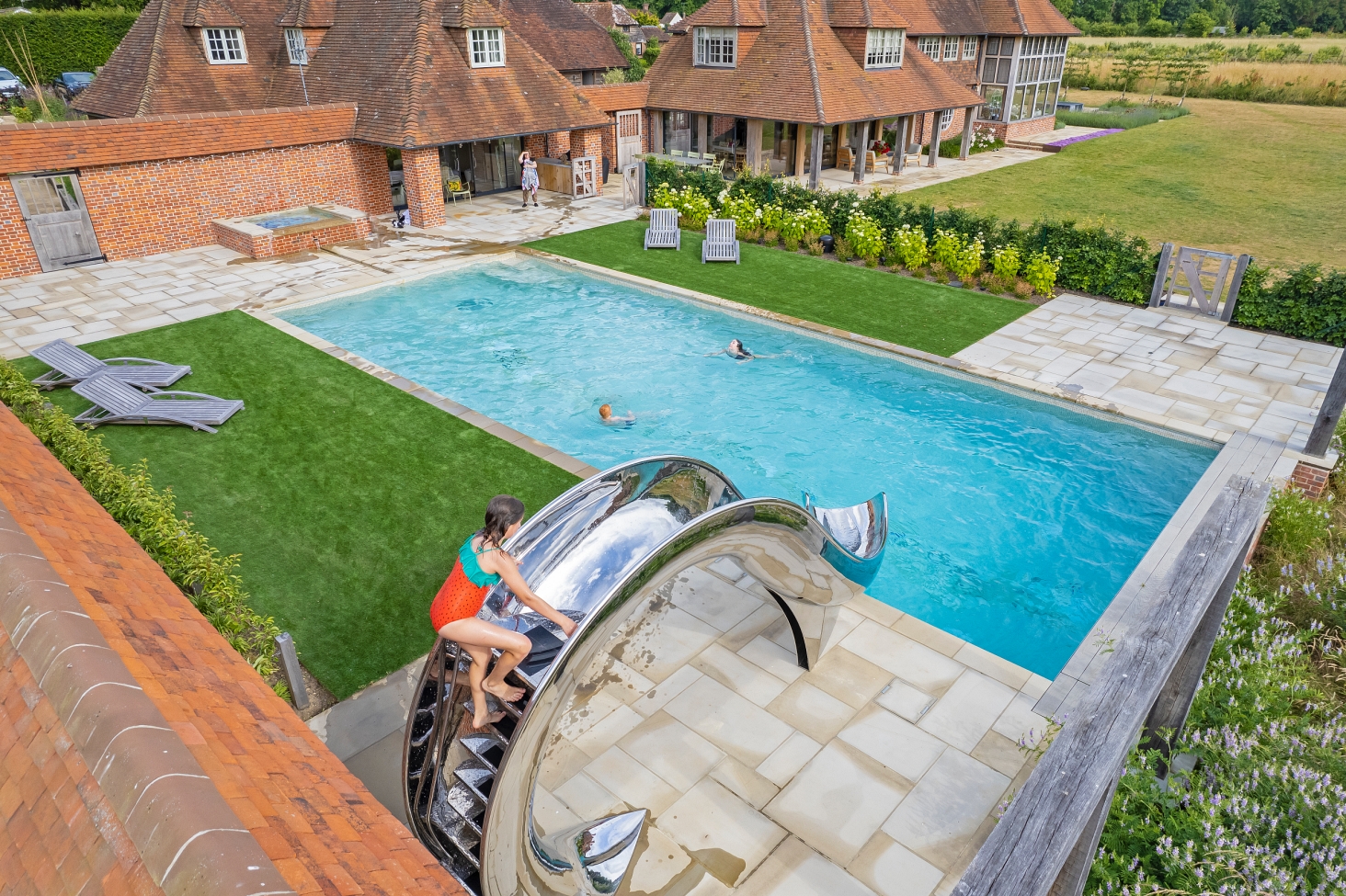 With a location to die for, this Miami home has the most amazing sunsets. It was great to visit and see so much colour in the reflections on the slide.  We've installed slides in some of the hottest climates, here in Miami, but also in Las Vegas and Dubai. The slides stay safe in the hot sun thanks to our proprietary water cooling system.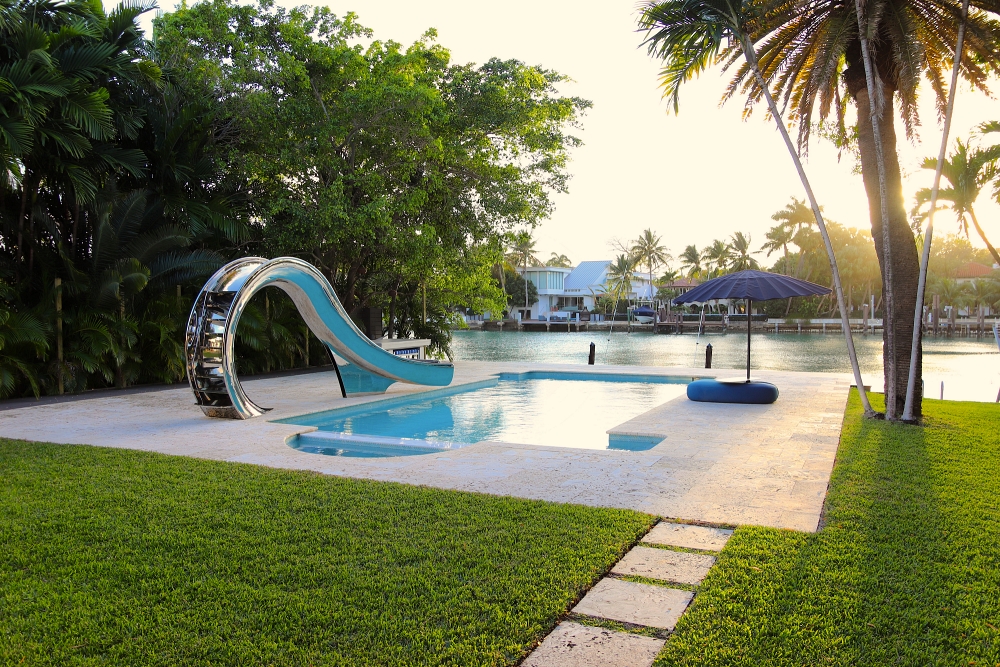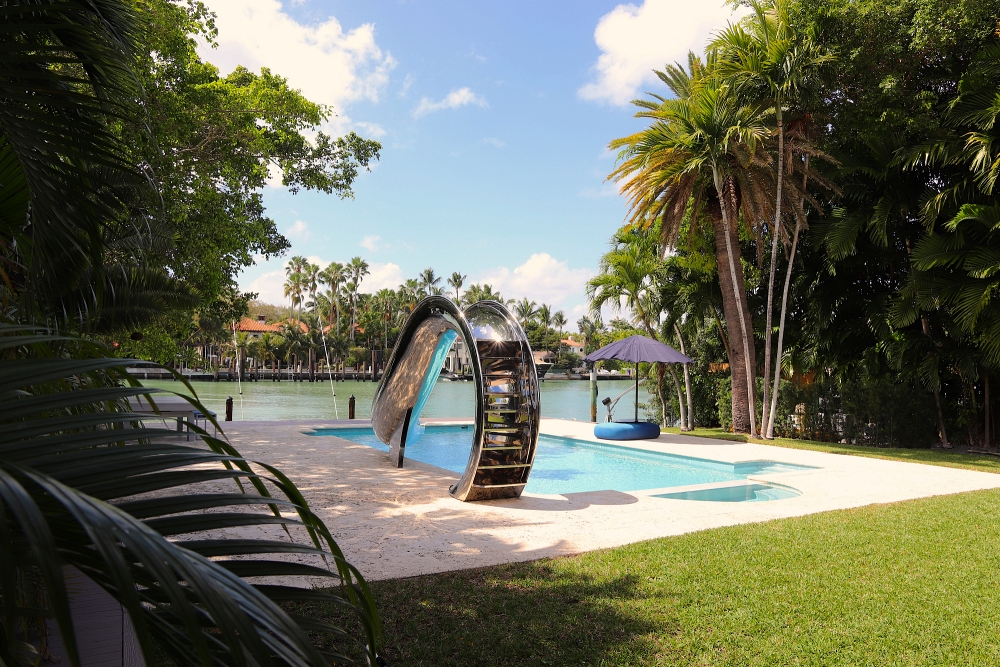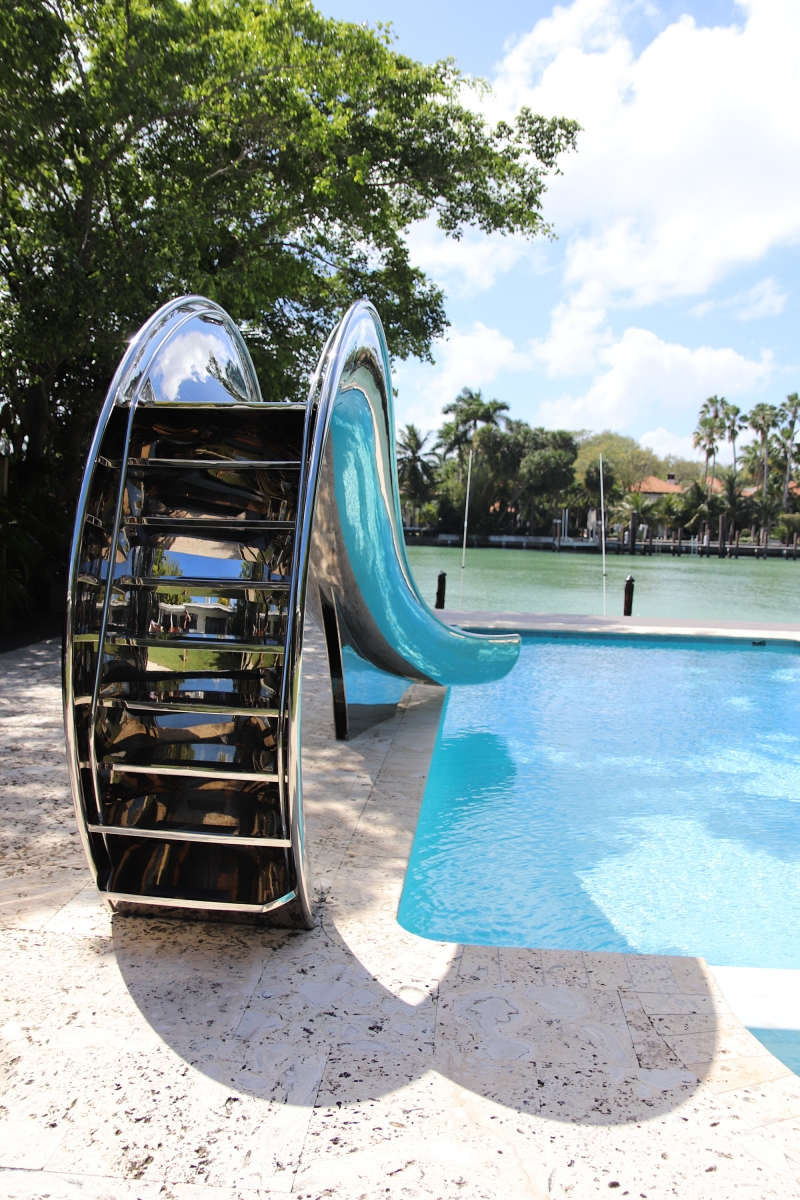 This brushed-finish Waha, installed in the foothills of Utah's Mahogany Mountains, looks statuesque with the client's young daughters speeding down it! With an easy-grab handrail, incorporated seamlessly into the sculpture, our water slides are designed to meet both US and British safety standards.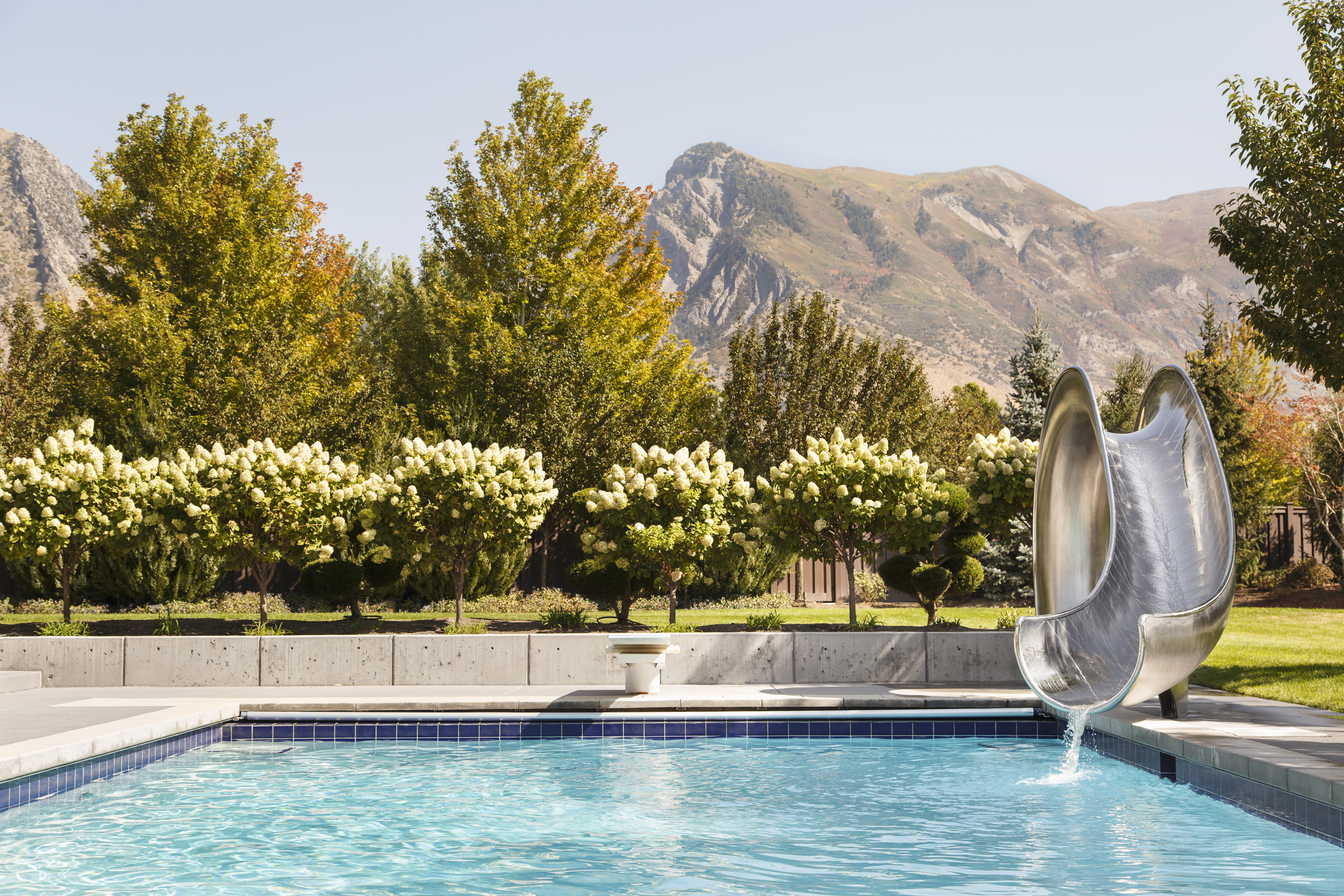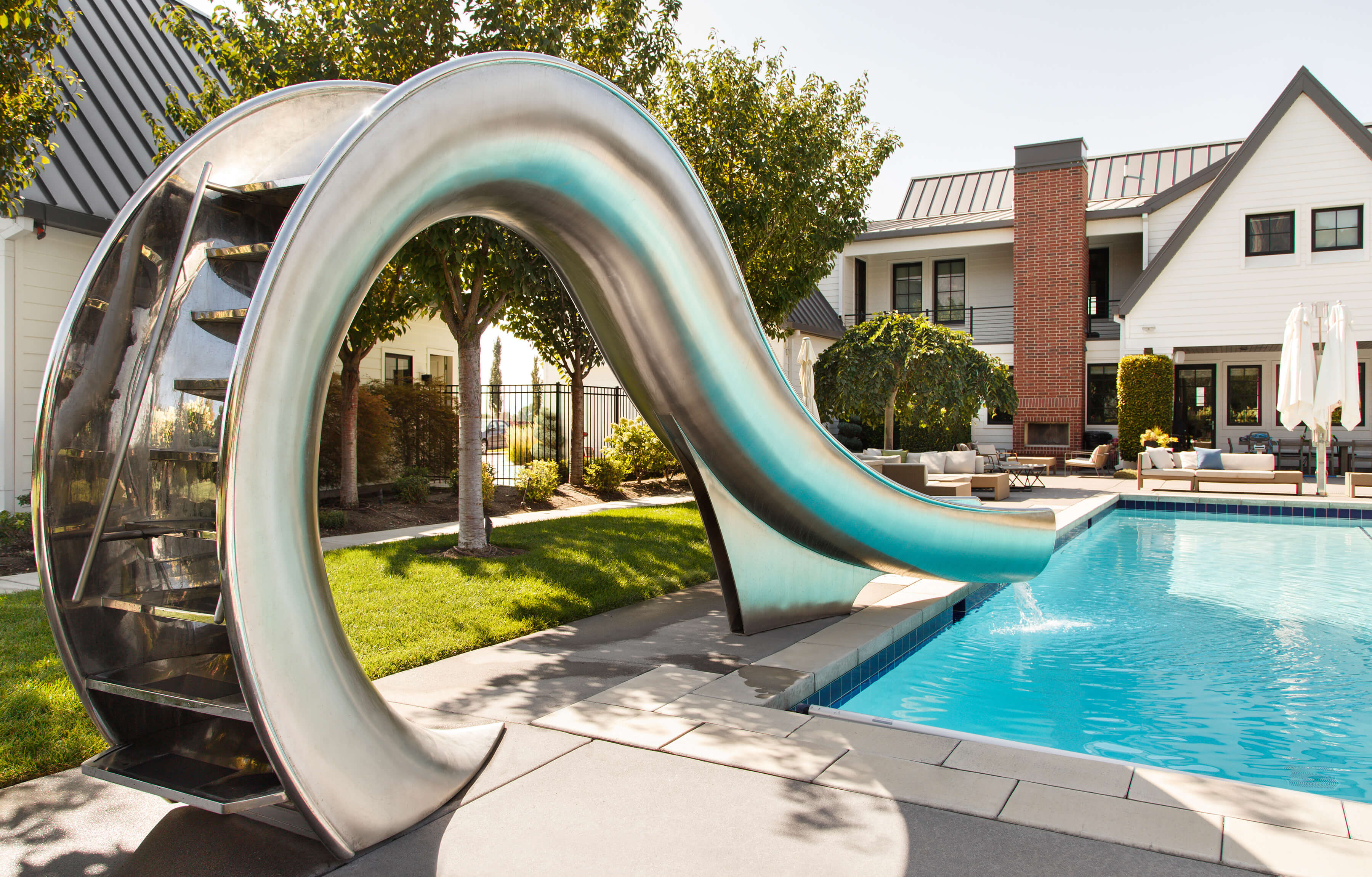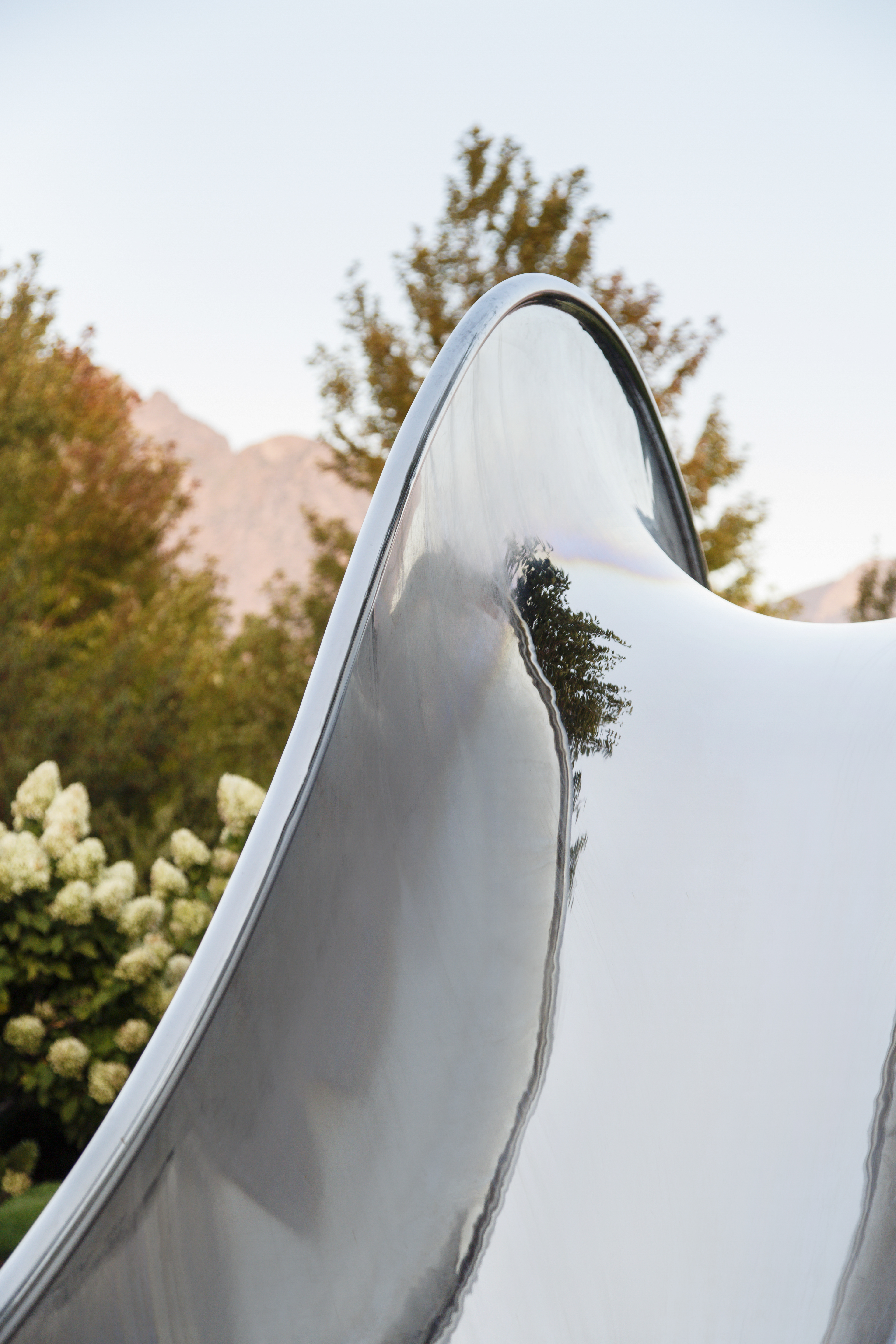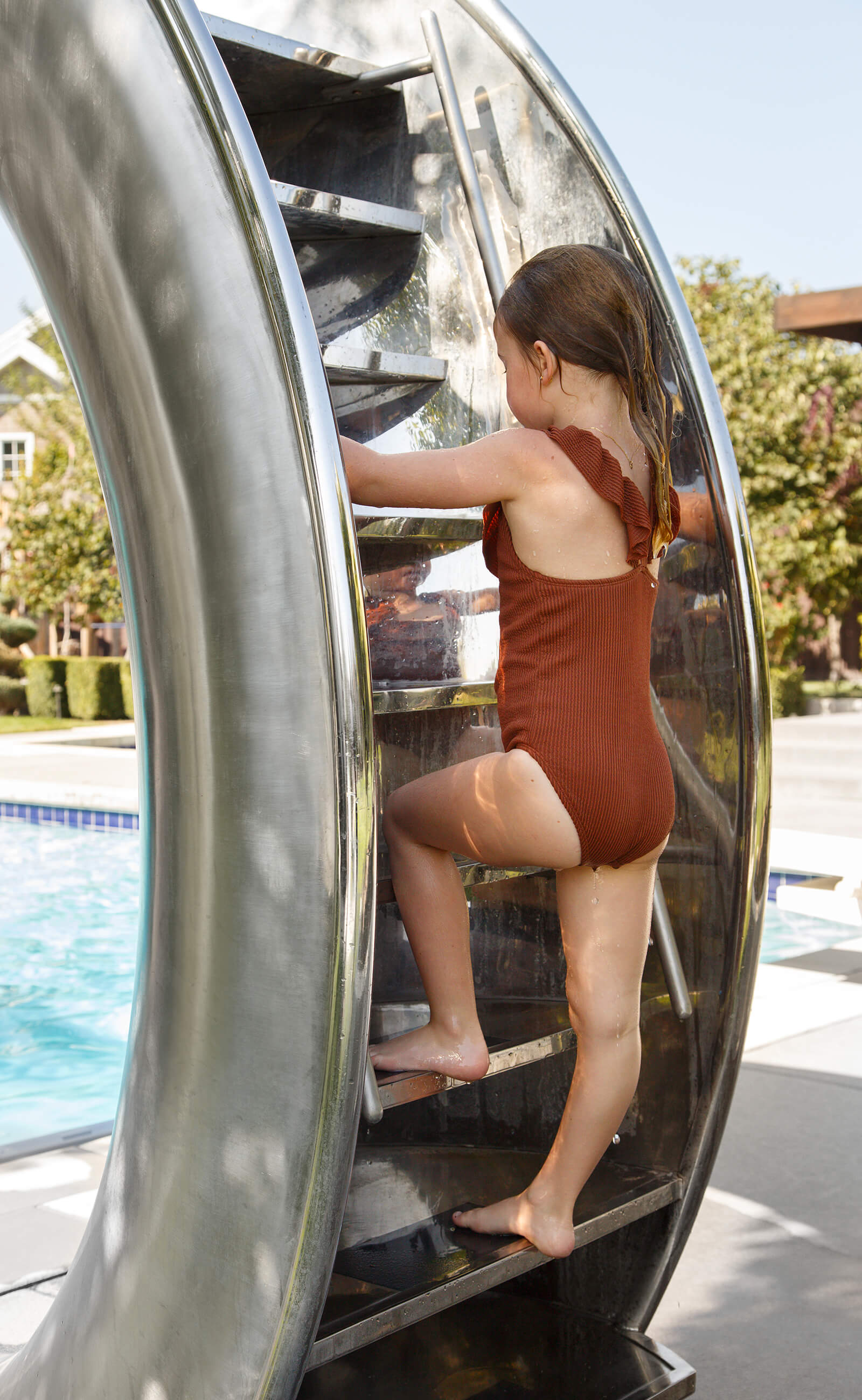 Last summer, we added a Waha slide to this stunning clifftop pool at the Gara Rock Hotel in Devon.
A picture-perfect location with unspoilt sea views, this temporary installation made a striking statement in a very beautiful setting. Reflecting all the colours of its environment, this functioning sculpture inspired a new view of the scenery, and a lot of conversation among the surprised hotel guests!
Read more about this project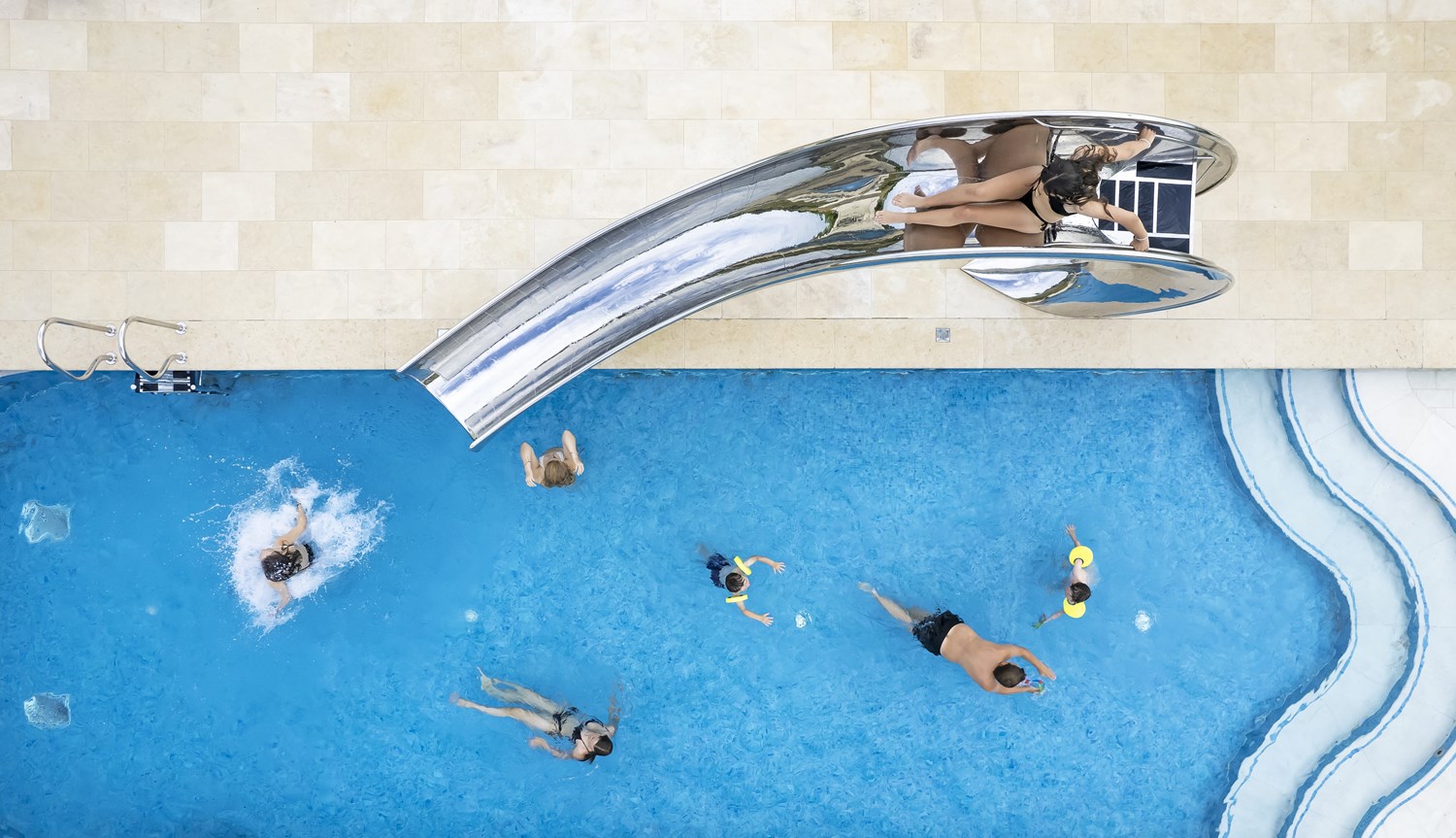 All our slides are suited to indoor pools too, and can be customised to fit your space. This installation of a brushed-finish Waha instantly brought this pool space to life, providing endless fun for the family.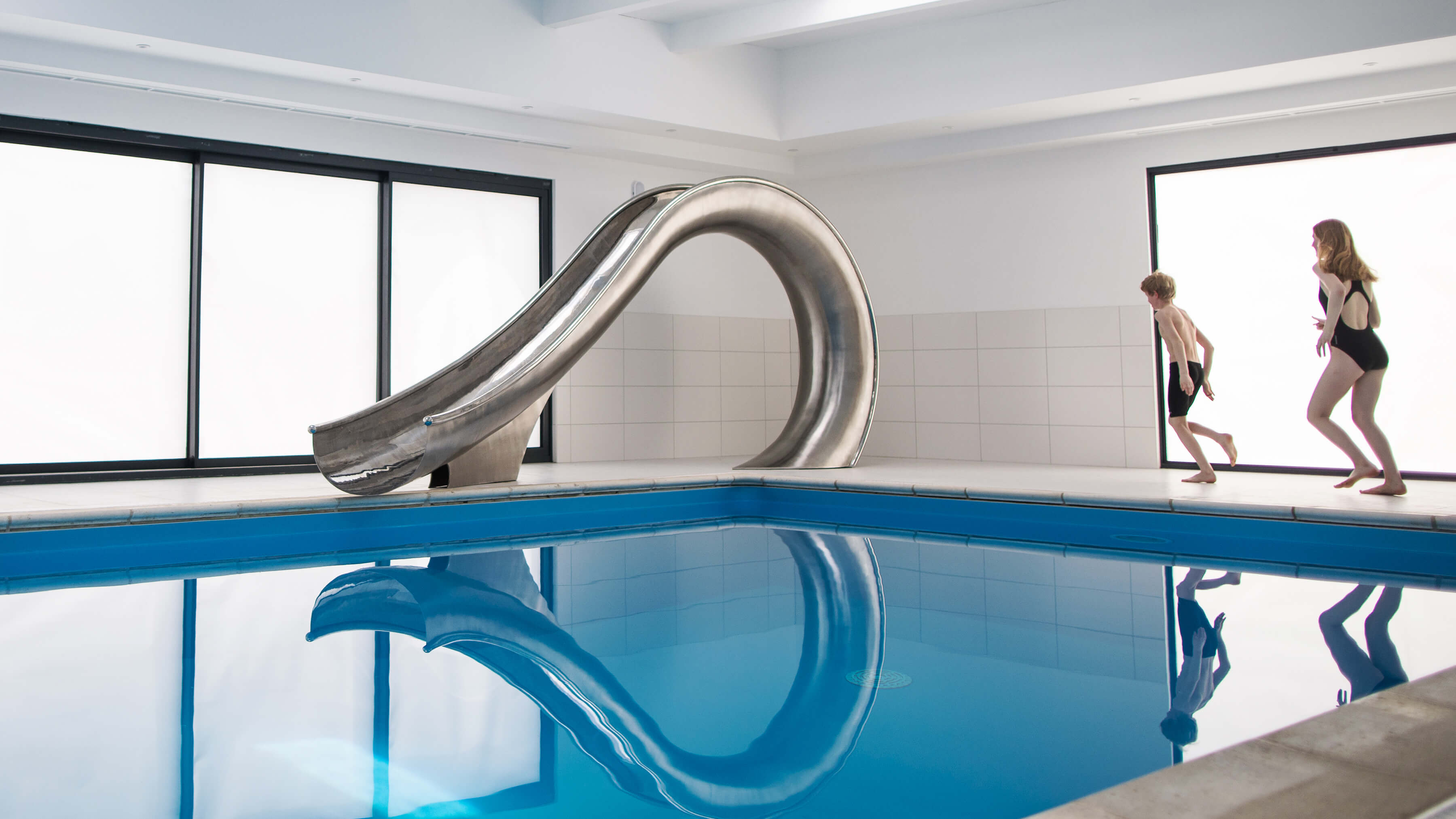 £88,000
including delivery and VAT | excluding installation
United Kingdom Patent No. 2580156