cadence
POOL SLIDES
POLISHED CONCRETE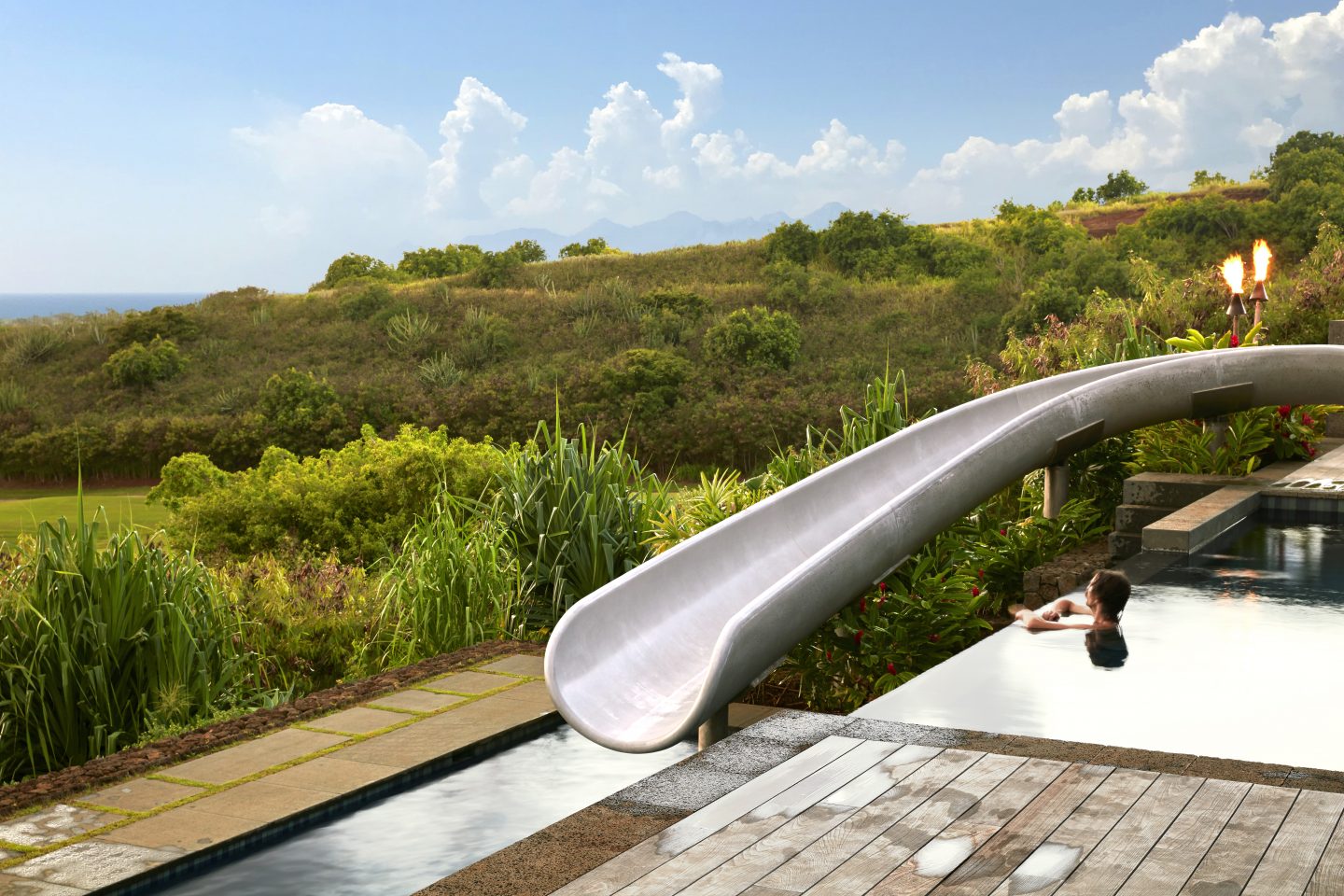 Organic and industrial qualities blend effortlessly
Installed at this beautiful split-level pool in Hawaii, a creative blend of industrial materials with organic design allows Cadence to sit very comfortably within the island's lush, green vegetation.
"Many slides mimic functional sculptures, adding not only fun but also beauty to garden design."
Anji Connell, Pro Landscaper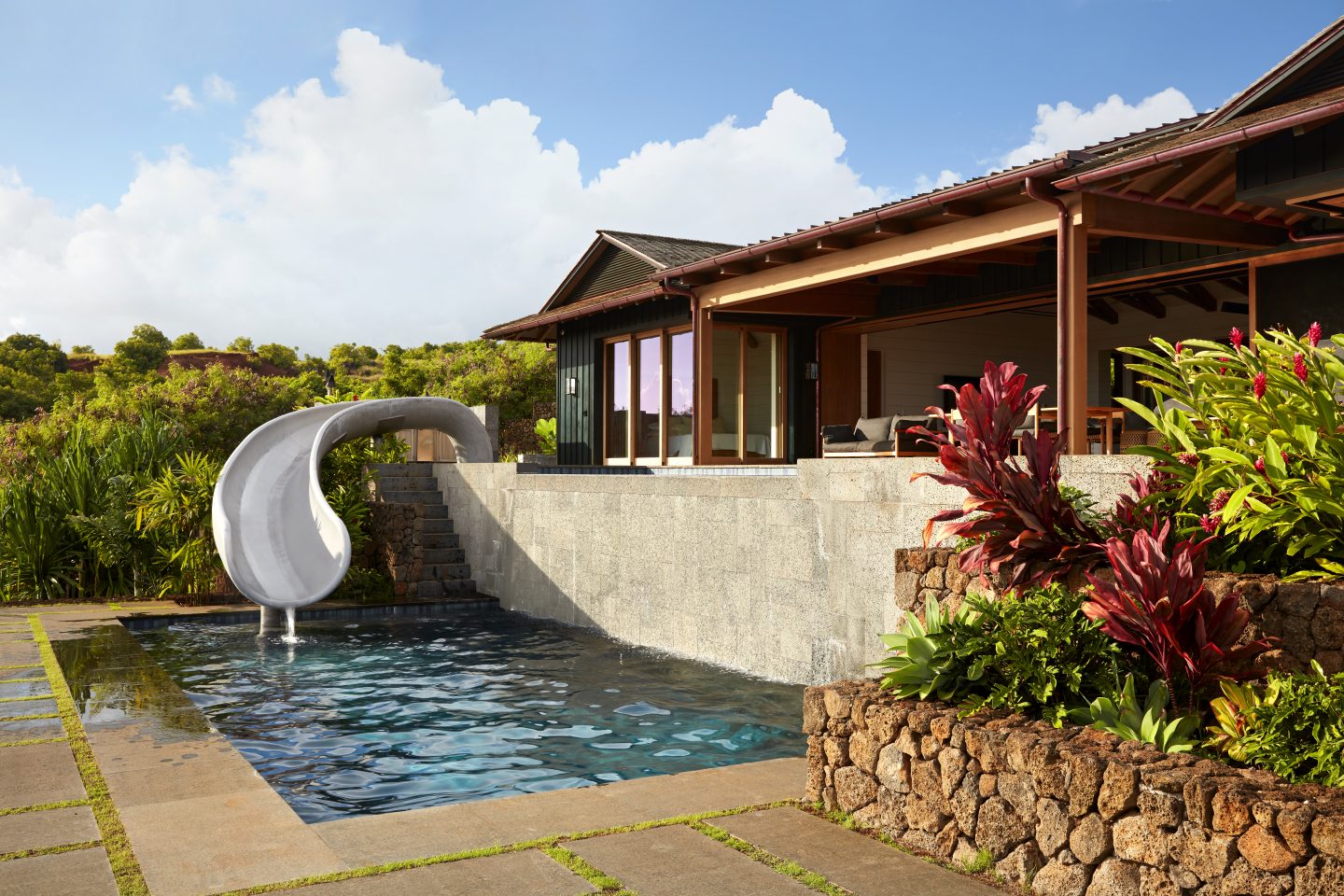 In a nod to the island's volcanic lava
The viscous form of the polished concrete slide flows through the steep hillside views, culminating in a generous splash!
The concrete material visually references the island's pāhoehoe lava, a Hawaiian term meaning smooth, unbroken lava.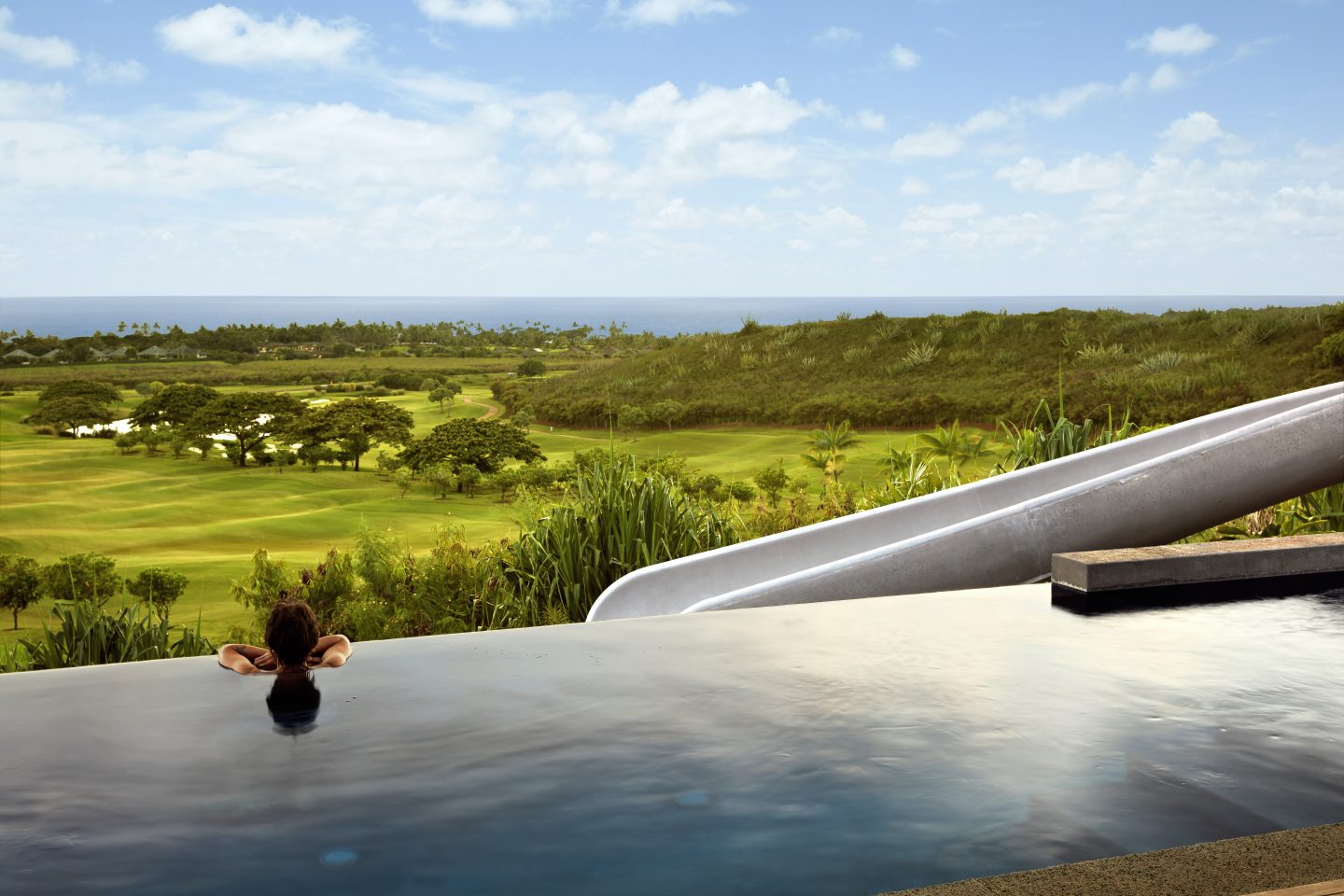 The muted tones of the tactile concrete, combined with the organic shape, allow the natural beauty of the garden's foliage to sing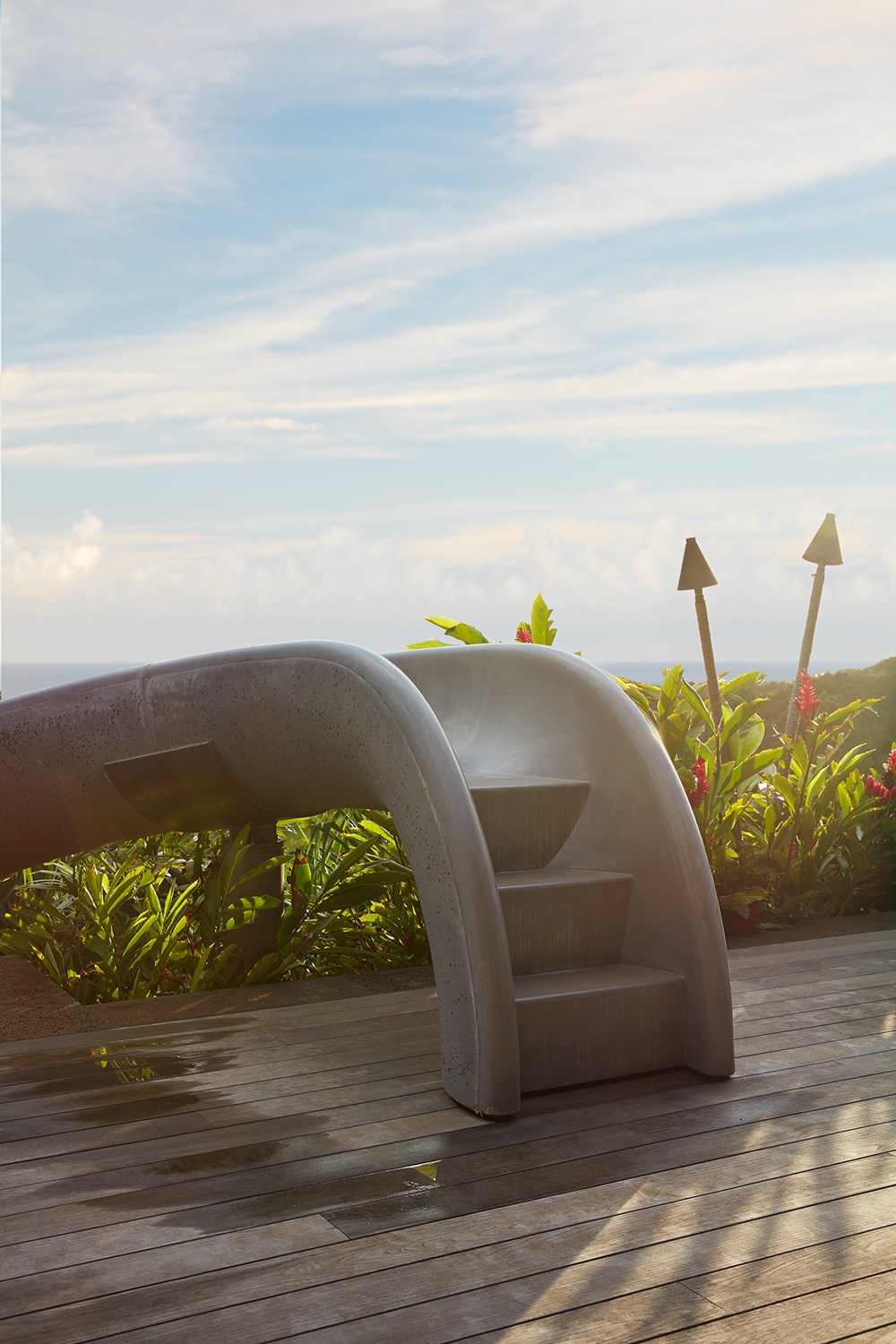 Cadence allows the split-levelled double pools to connect
In order to achieve the exhilarating ride requested, the slide swings out over the rocks and foliage, curving back around and tapering out to launch the rider into the lower pool.  We positioned the exit carefully to allow for thrills-seekers to still have room to leap from one pool to the other.
£135,000
including delivery and VAT | excluding installation
In polished cast-concrete
£373,000
including delivery and VAT | excluding installation
United Kingdom Patent No. 2580156