vertex
POOL SLIDES
316 STAINLESS STEEL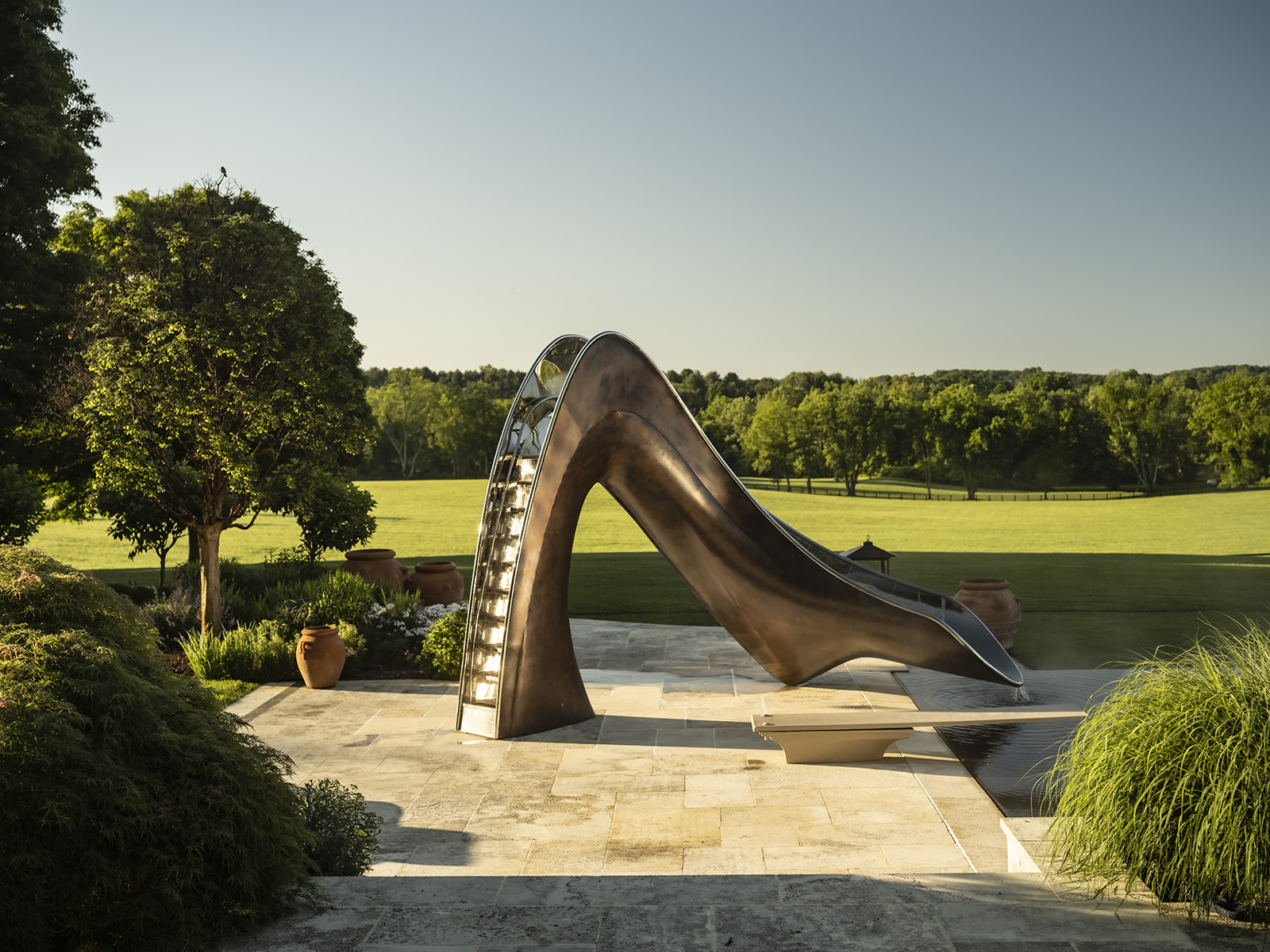 Vertex strikes a dramatic pose
Our award-winning Vertex slide makes a strong visual statement in either a contemporary space or a more traditional setting.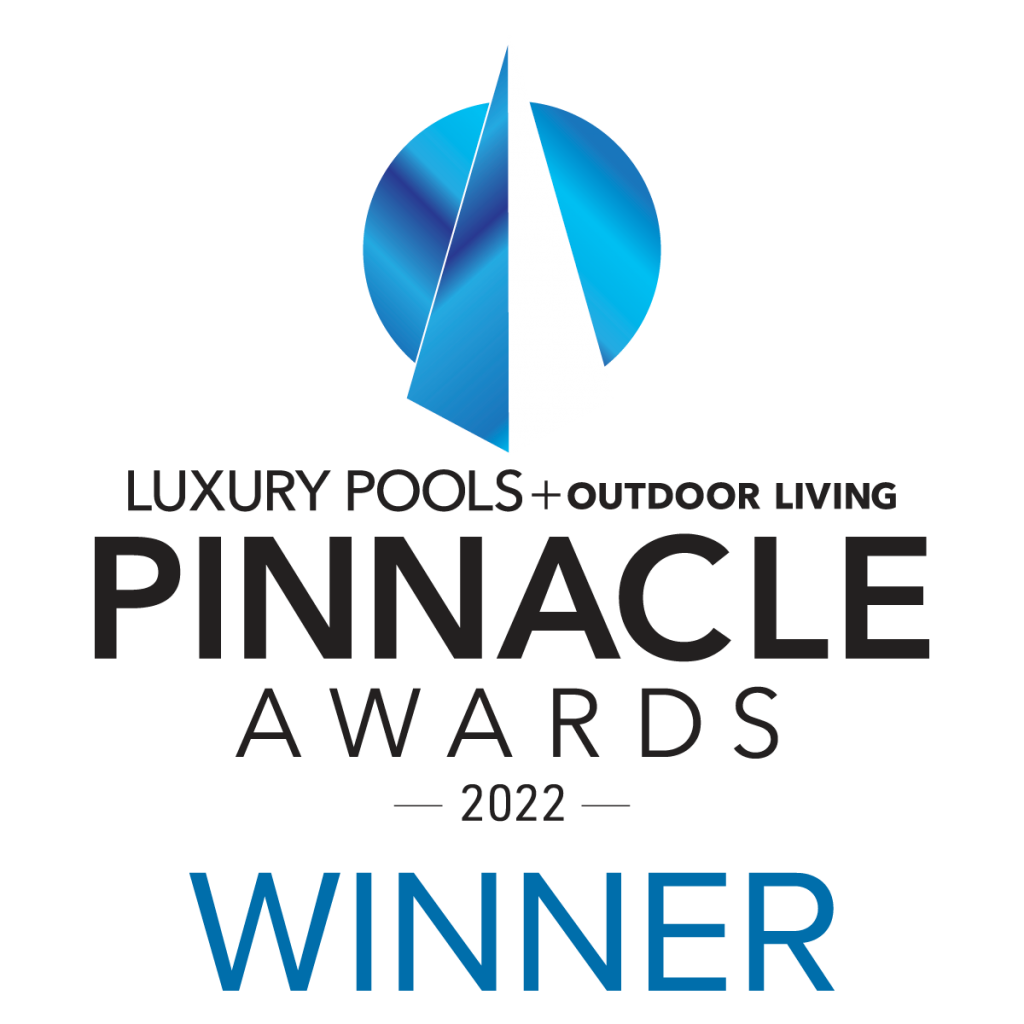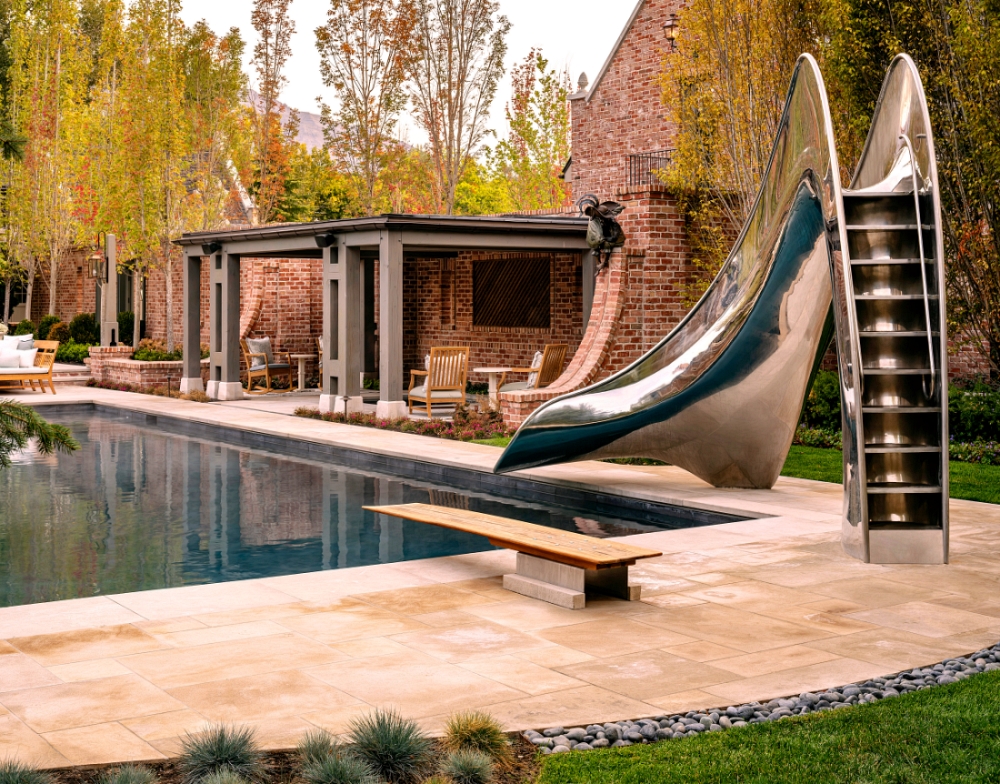 The intriguing form of Vertex is exquisitely made by hand and cannot be compared with other slides. It is a work of functional sculpture. Finished in mirror-polished stainless steel or available in a custom finish, Vertex is an elegant addition to any pool.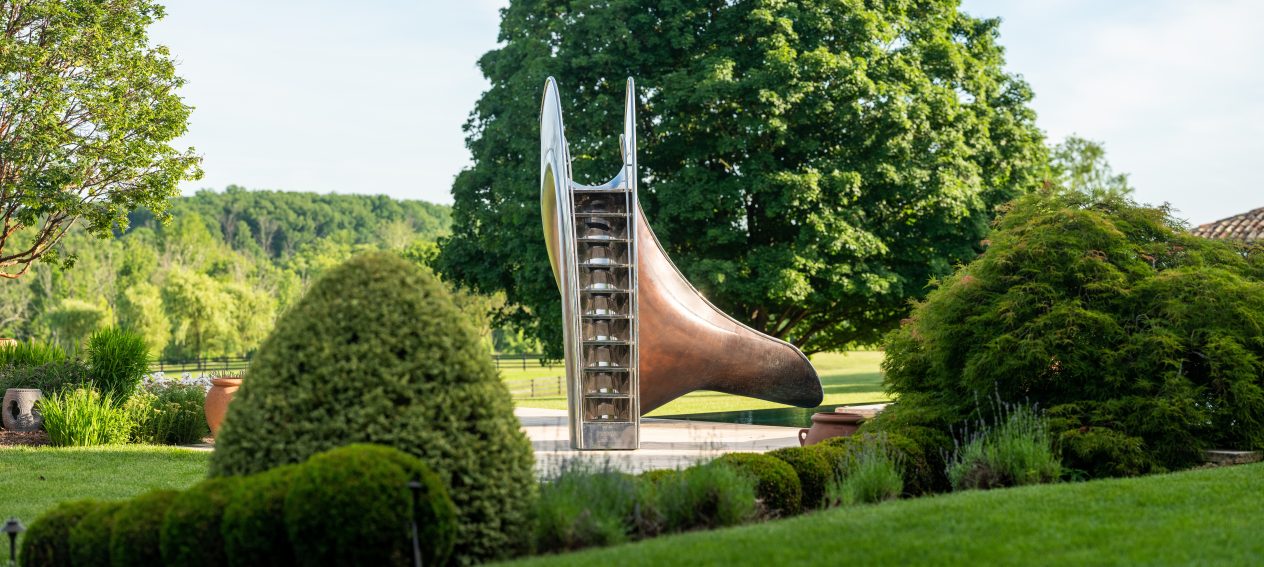 "Their alluringly simple shapes look like child's play, but under the surface they are intelligently engineered to be free of visible structural armature, fixtures and fittings – and that's what makes these a product Luxury pools + Outdoor Living loves!"
Melissa C. Gillespie, Luxury Pools Magazine
Water-cooled for hot climates
Designed in accordance with strict safety guidelines and featuring an internal cooling system, all our slides are safe and fun, even in the hottest climates. We incorporate water jets in all our slides, and through the handrails, so they never get too hot to use in the sun.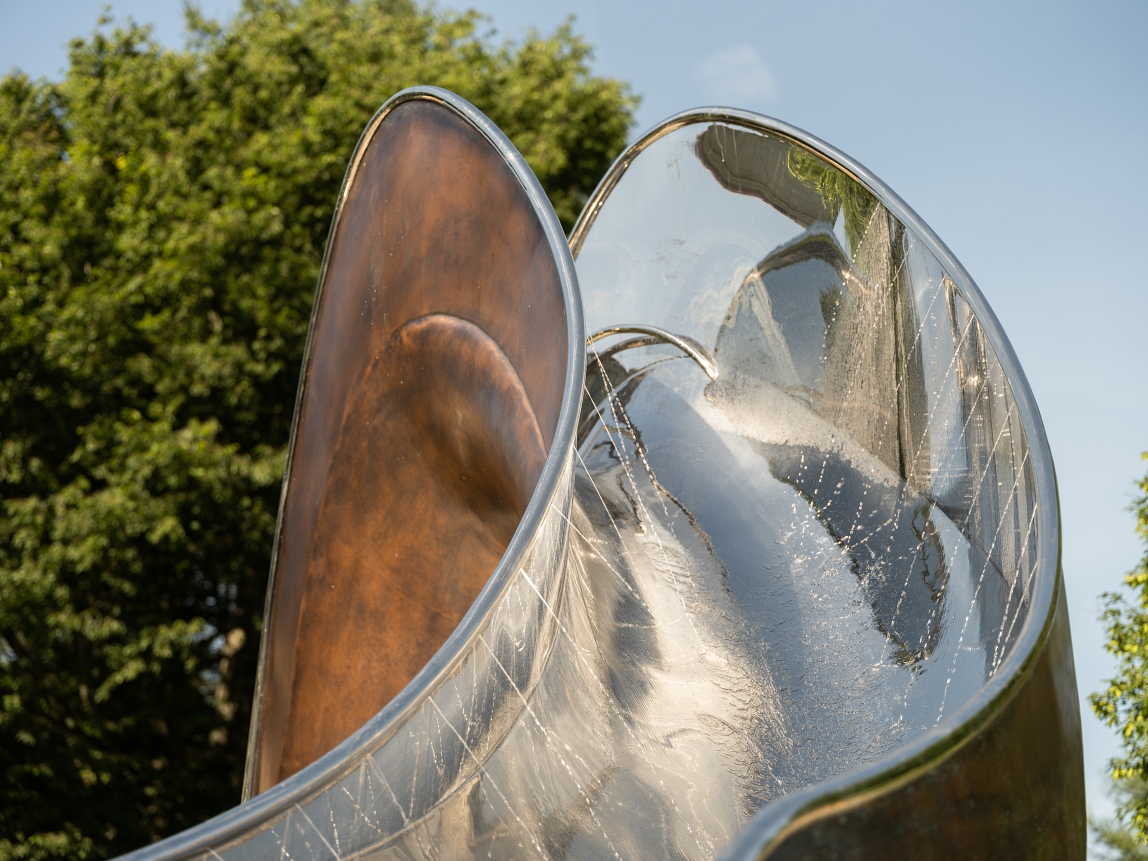 Bronzed Vertex in Maryland
Sitting statuesquely in the stunning Maryland landscape, this customised Vertex features a dark bronzed finish. All our slides are customisable to suit your environment and your tastes.
Read more about this project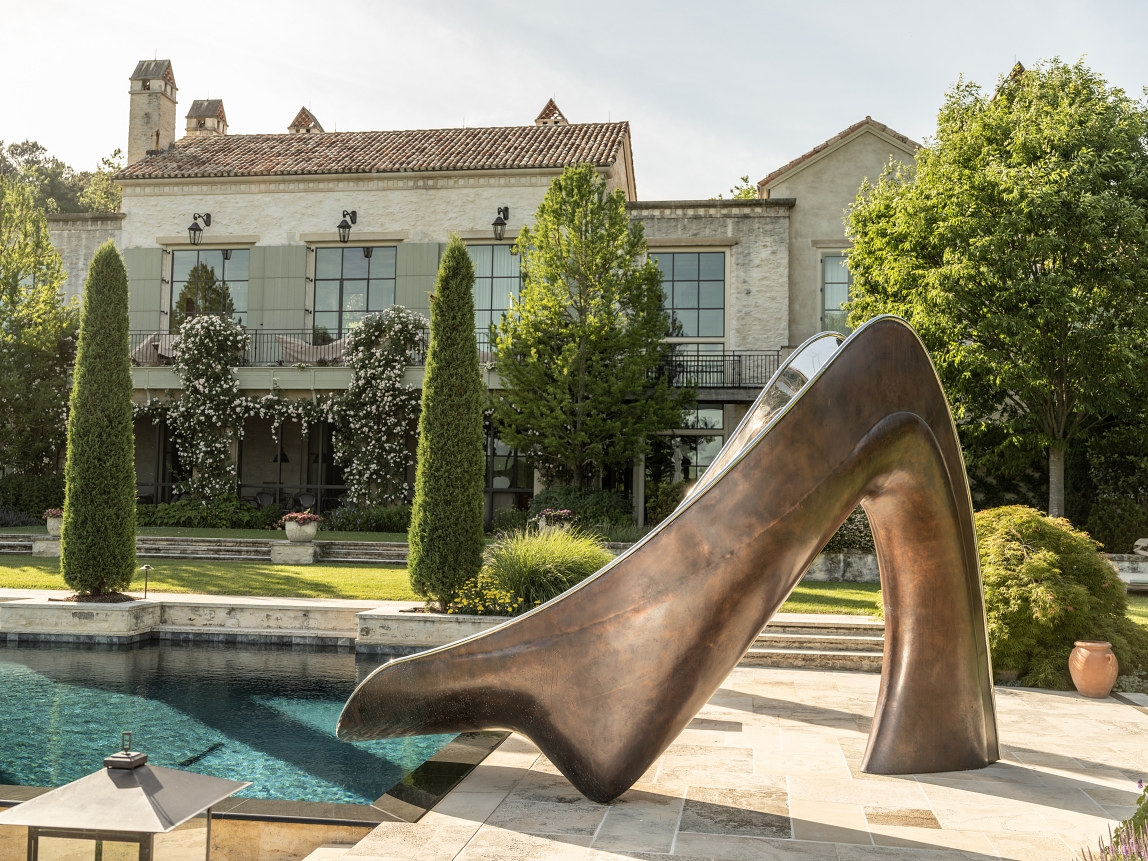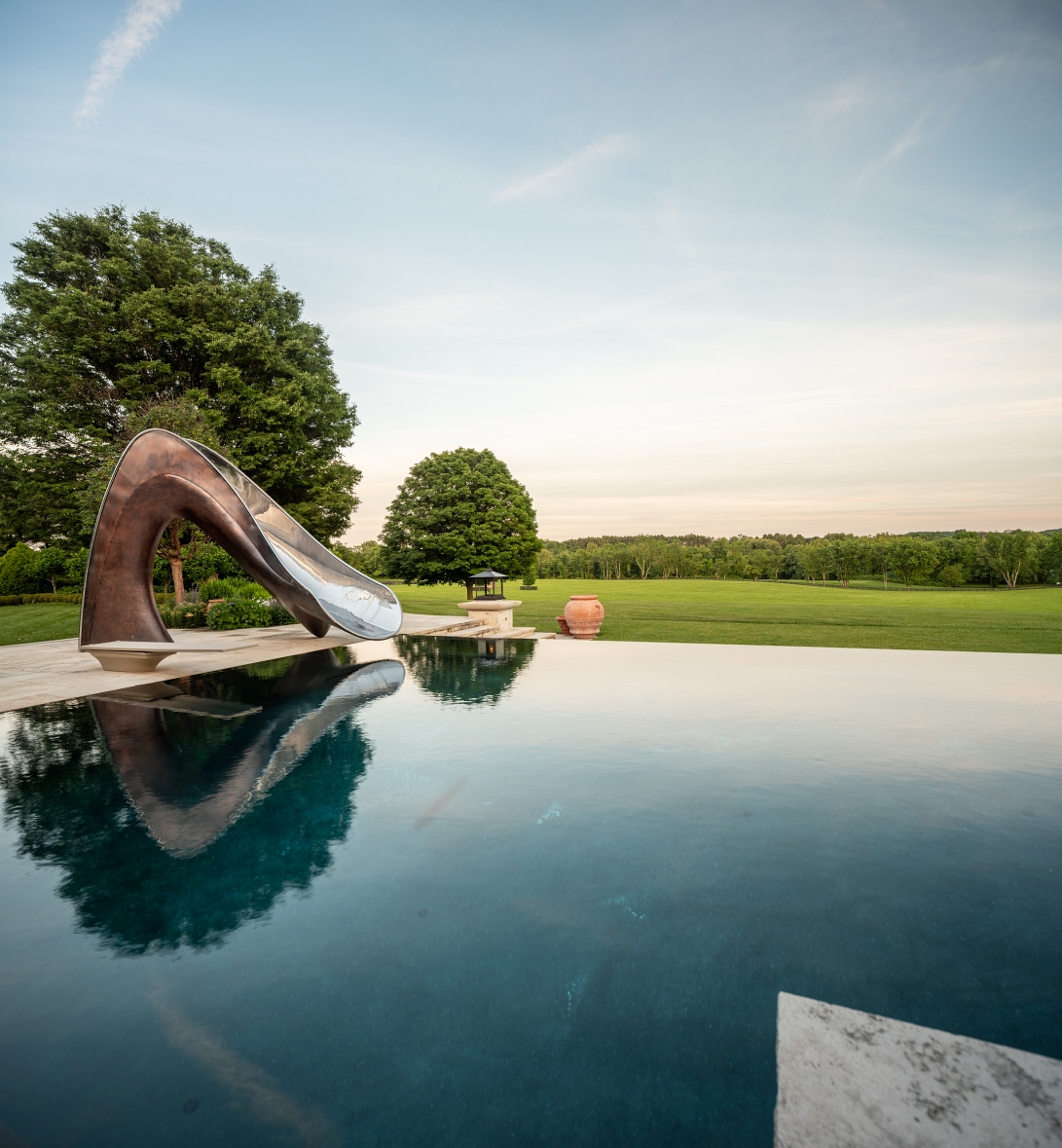 Award-winning Vertex in Utah
At this handsome newly-renovated home, the contemporary curves of Vertex offer a pleasing juxtaposition to the reflections in the mirror-polished stainless steel. These echo the surrounding colours, allowing the slide to change colour with the seasons. 
Winner in Luxury Pools magazine's Pinnacle Awards 2021.
Read more about this project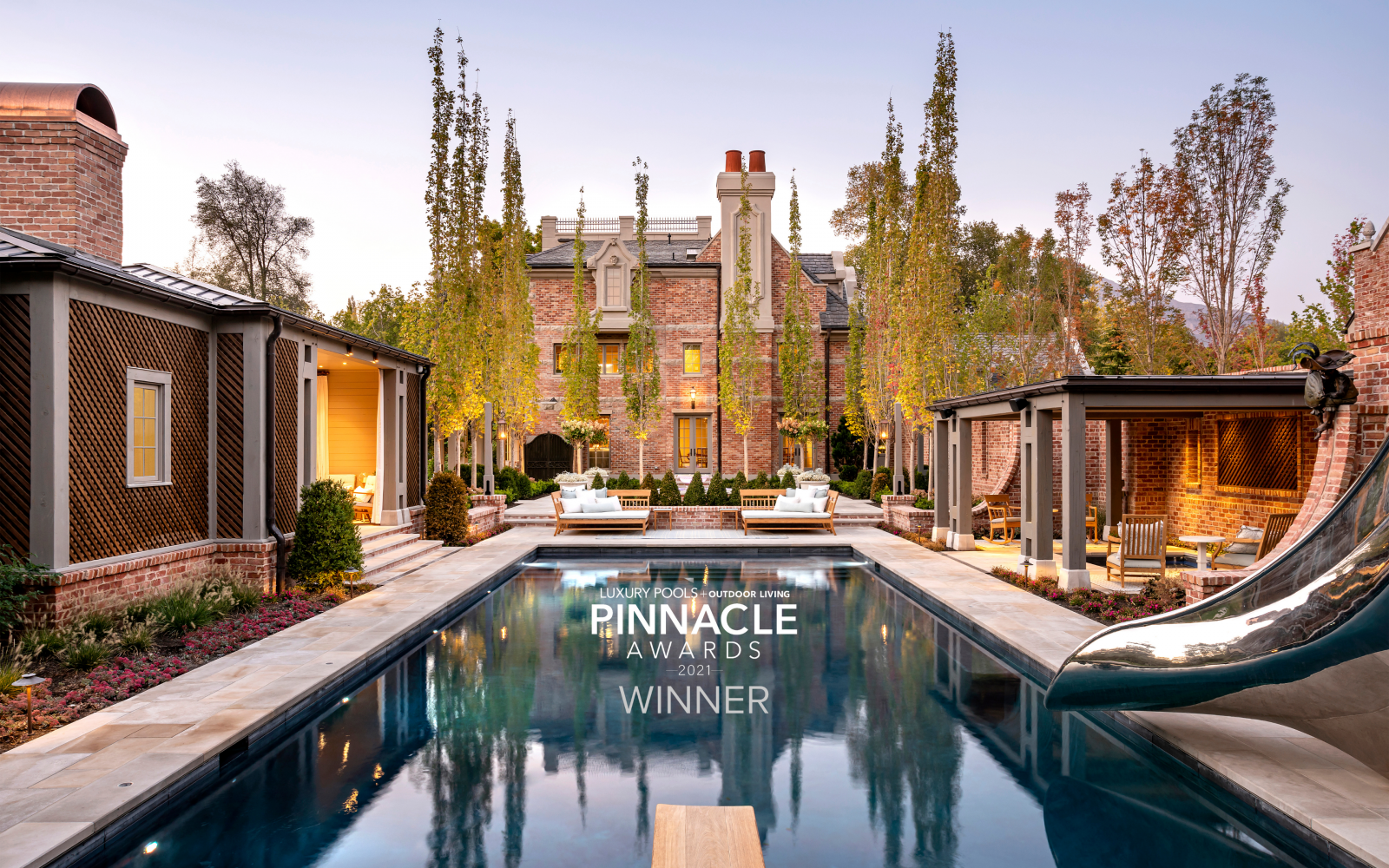 Proving slides are not just for summer, Vertex serves as a magnificent sculptural highlight all year round.  Standing at nearly 12ft high, we positioned it right on the corner of the existing in-ground pool by the infinity edge, to capitalise on the best vantage point of the lake-side position.
Read more about this project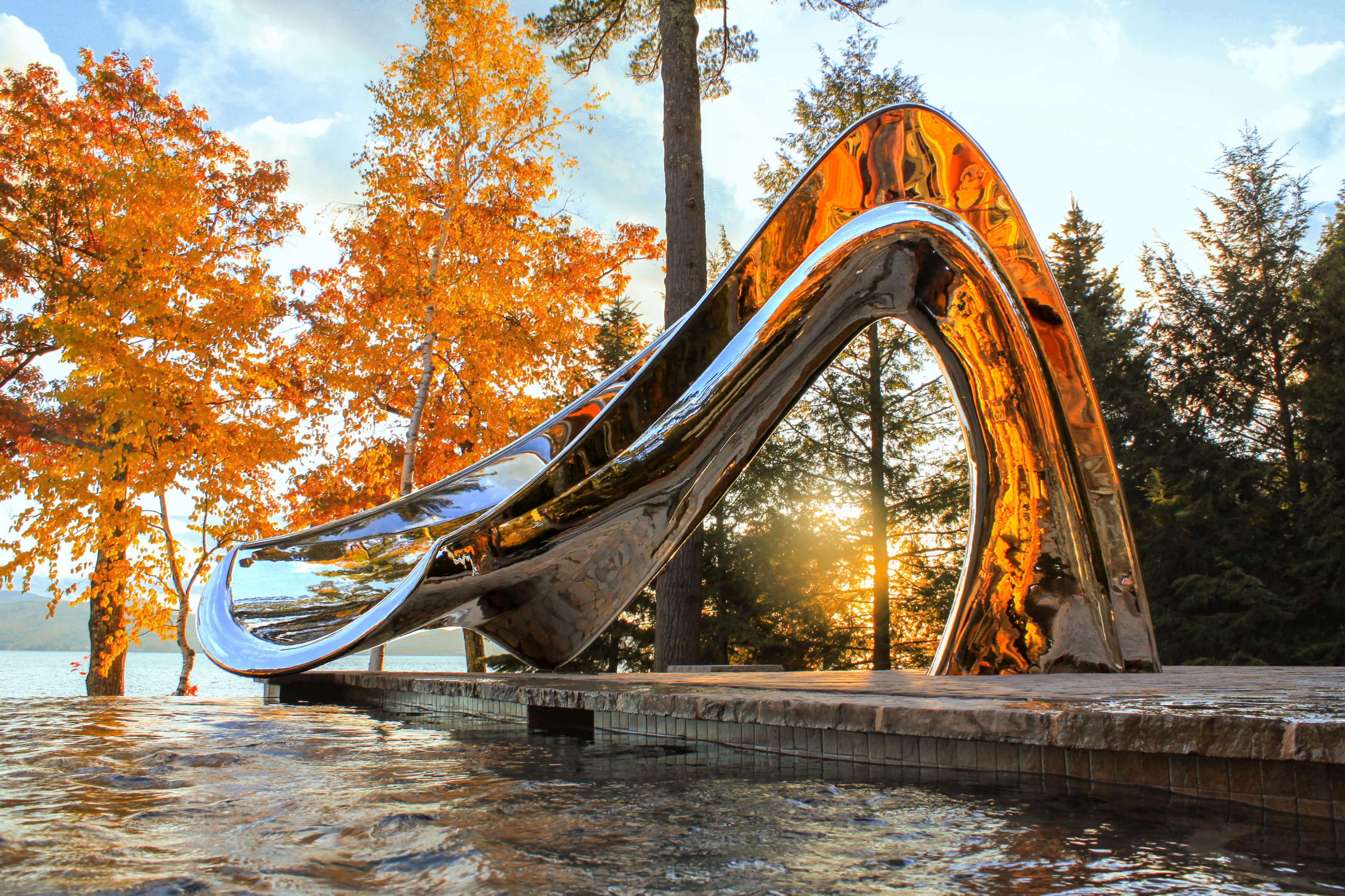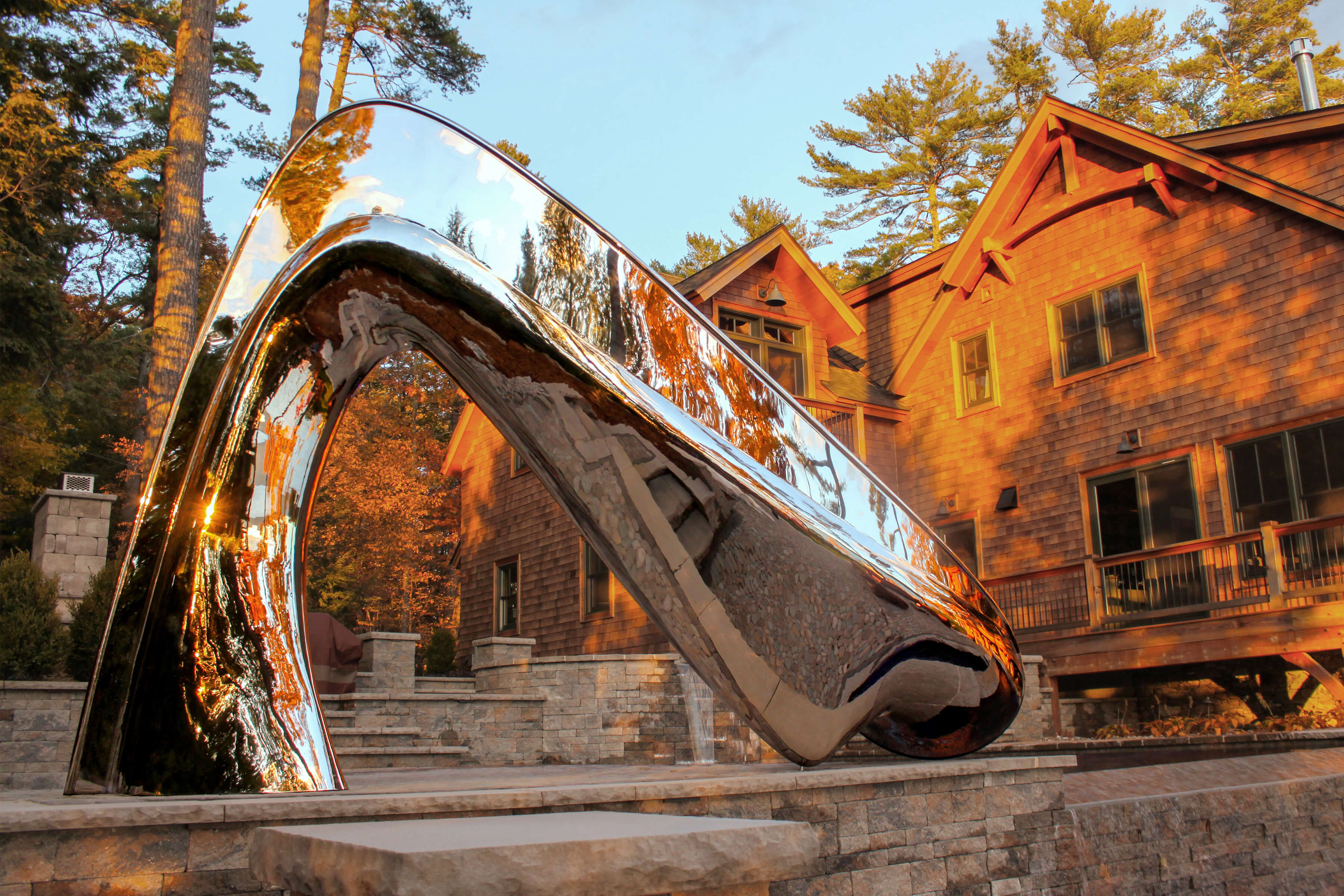 In an English Country House
Offering a pleasing repetition of form between the arched windows of the pool pavilion, and the arching slide, here the Vertex slide made full use of the space, filling it from floor to ceiling with intriguing form.  For added thrills a jet stream was positioned below the point of entry into the pool, which projects the rider into the pool with added gusto!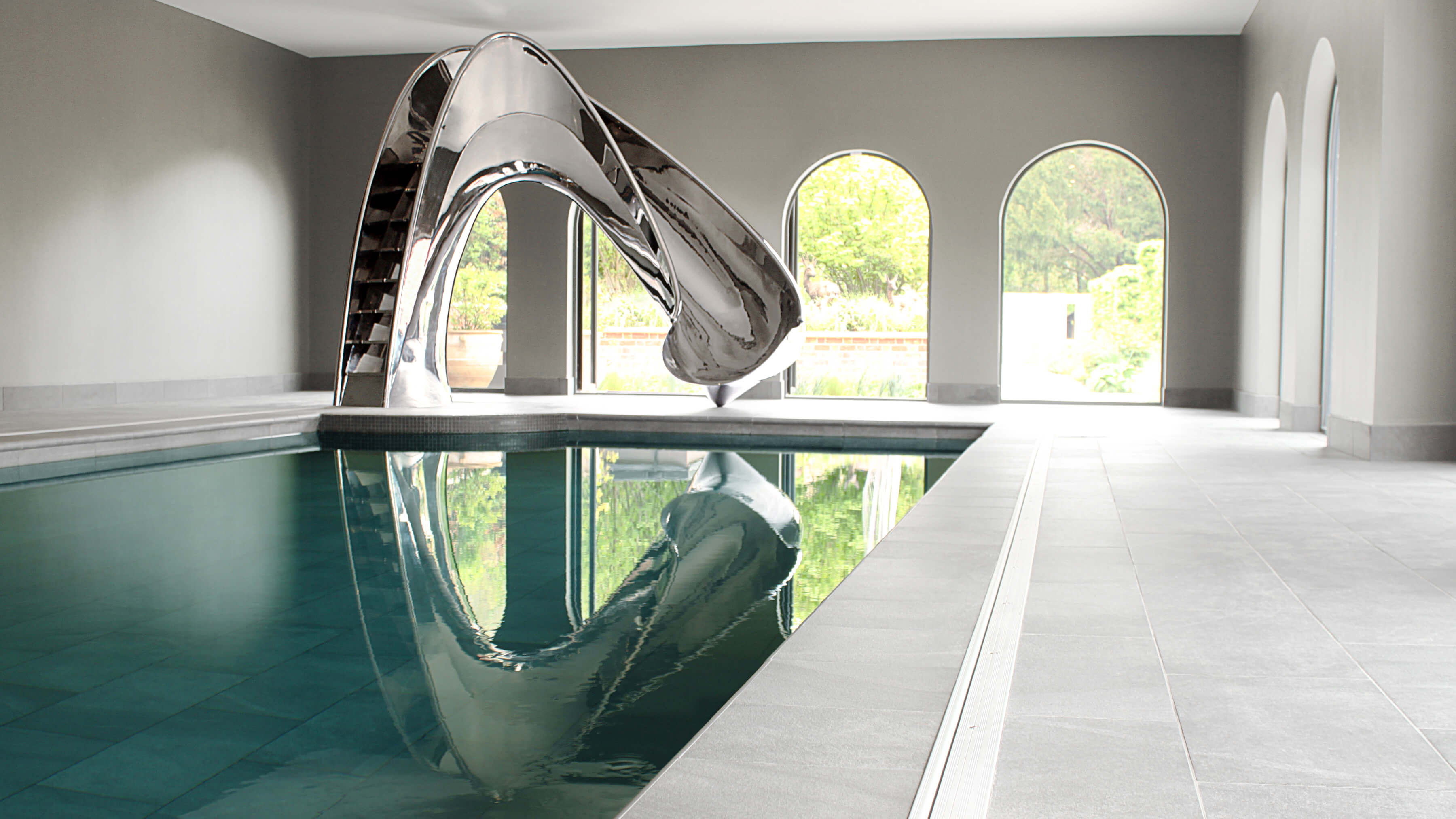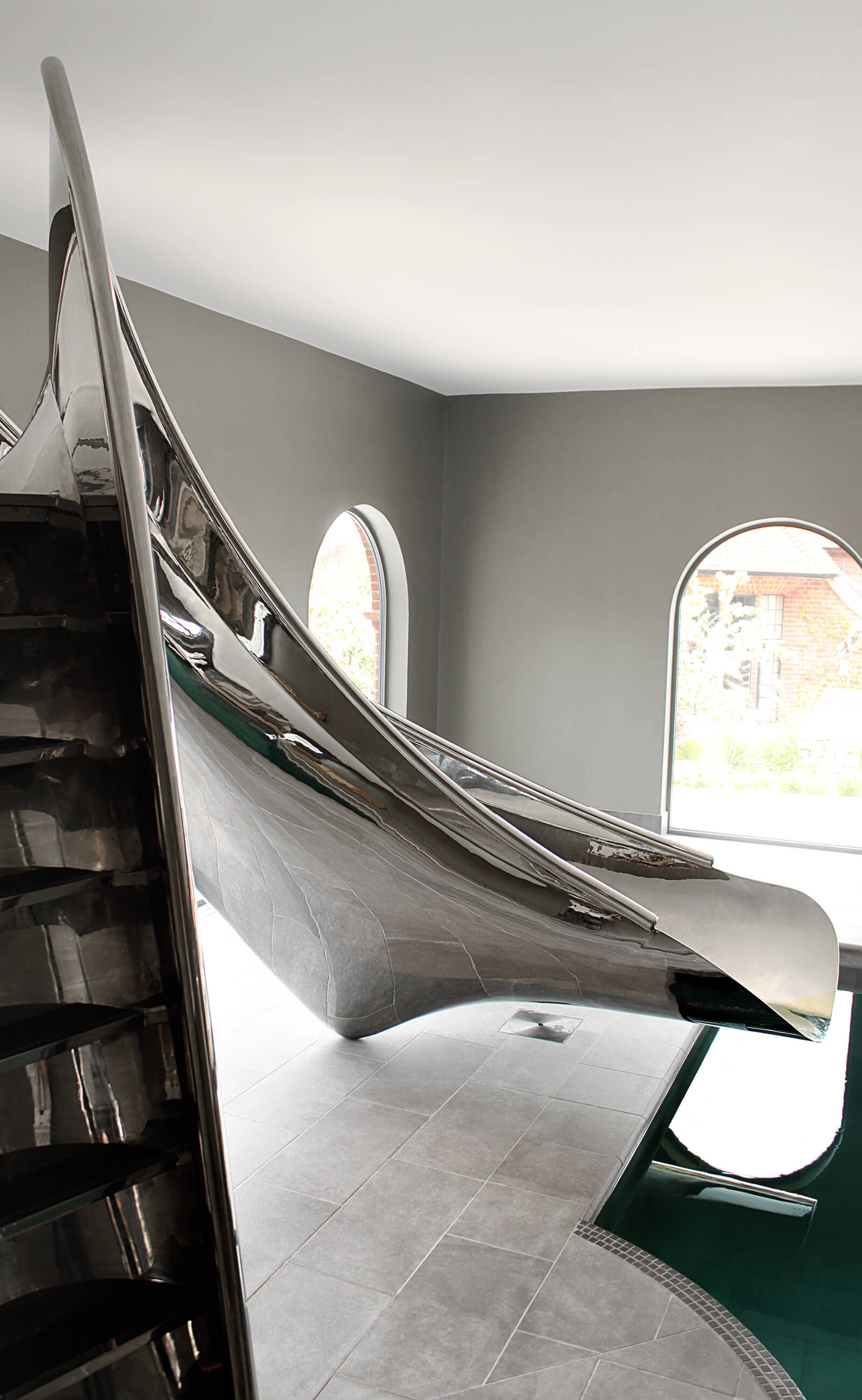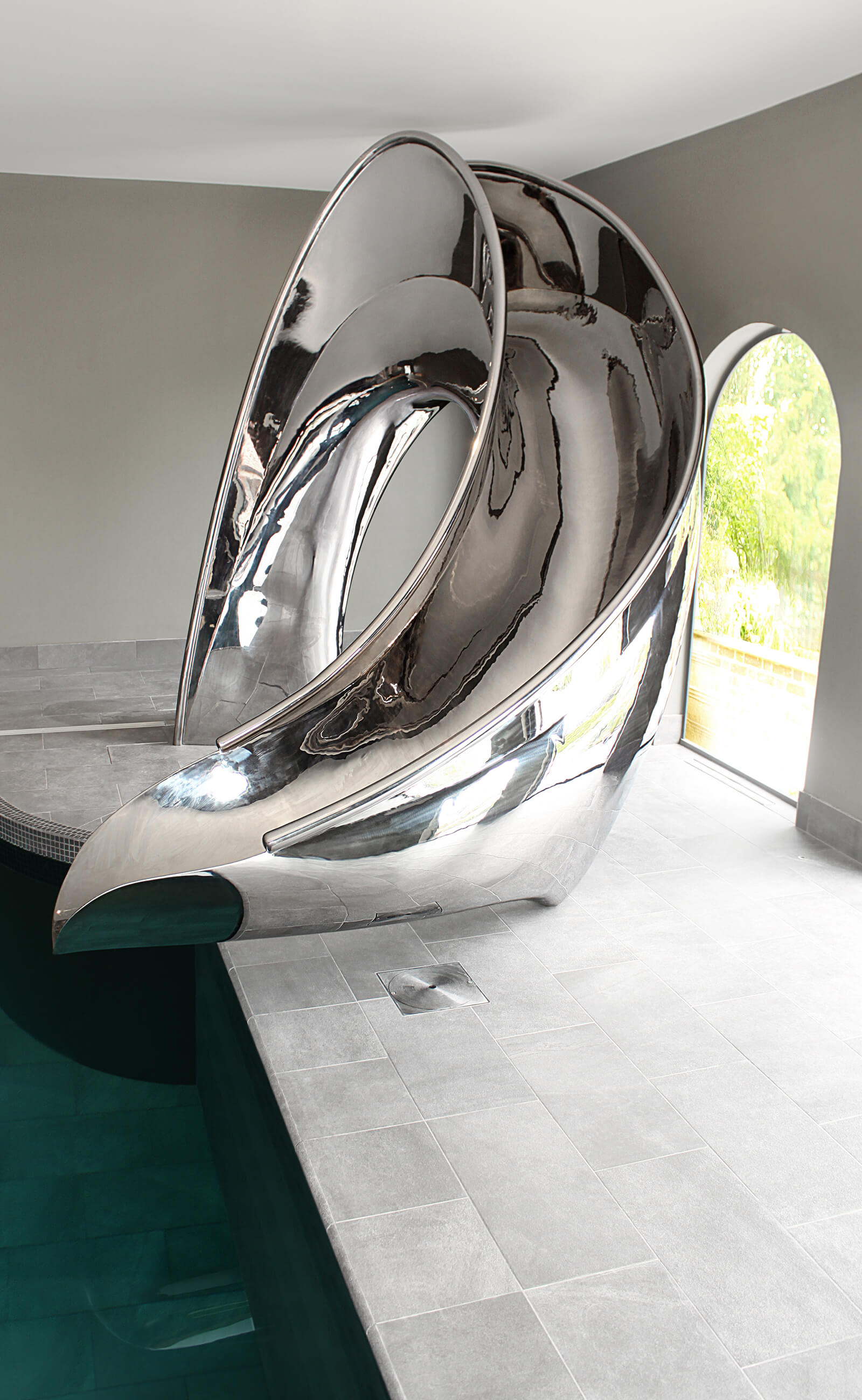 £98,000
including delivery and VAT | excluding installation
United Kingdom Patent No. 2580156