cascade
POOL SLIDES
316 STAINLESS STEEL AND COPPER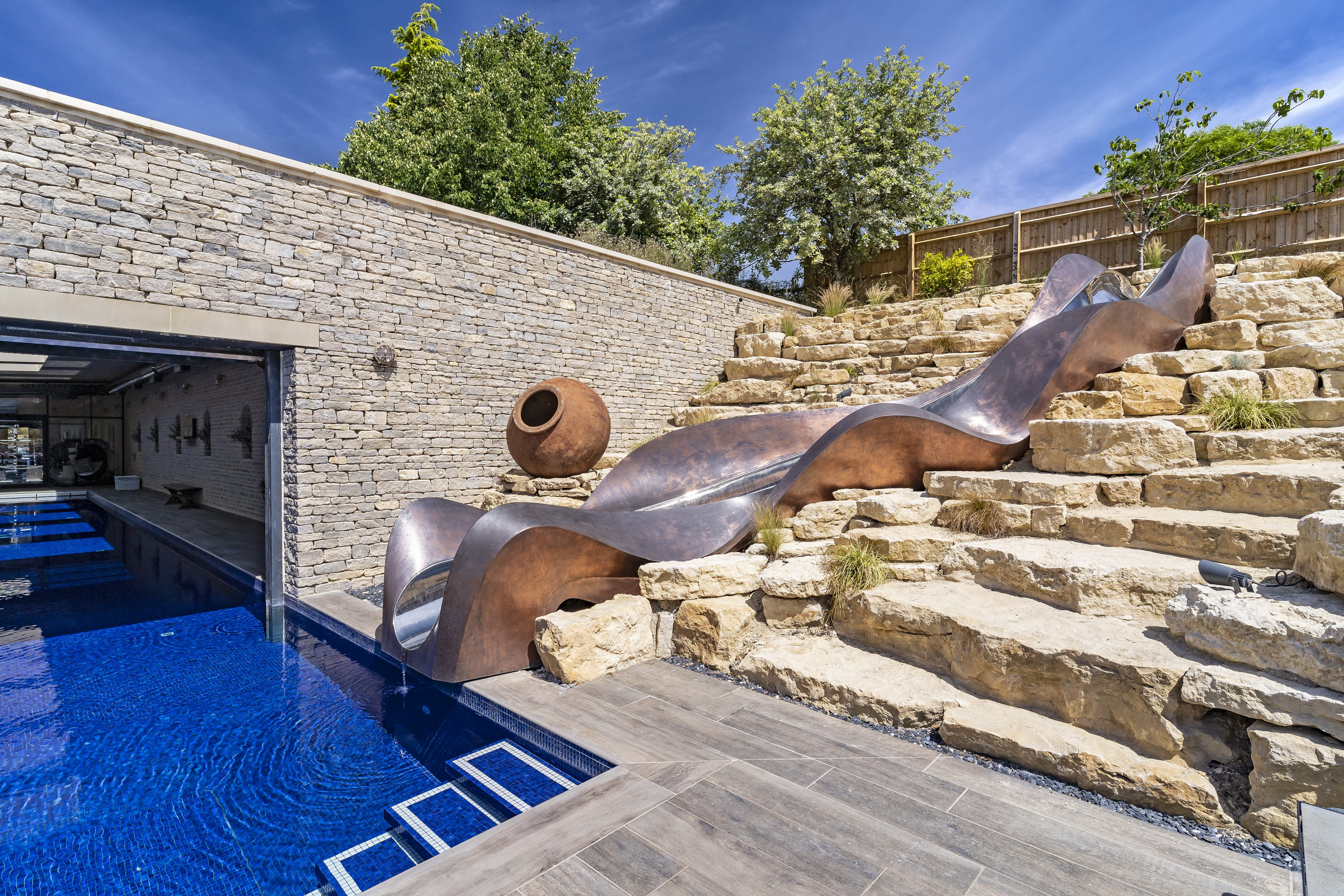 Winding through the landscape
Cascade is designed to sit embedded within a sloping terrain.
A sculptural interpretation of water cascading down a rocky mountainside, it gives a long smooth ride down to a big splash. Snaking through the landscape, it harnesses the gradient of the slope for real momentum.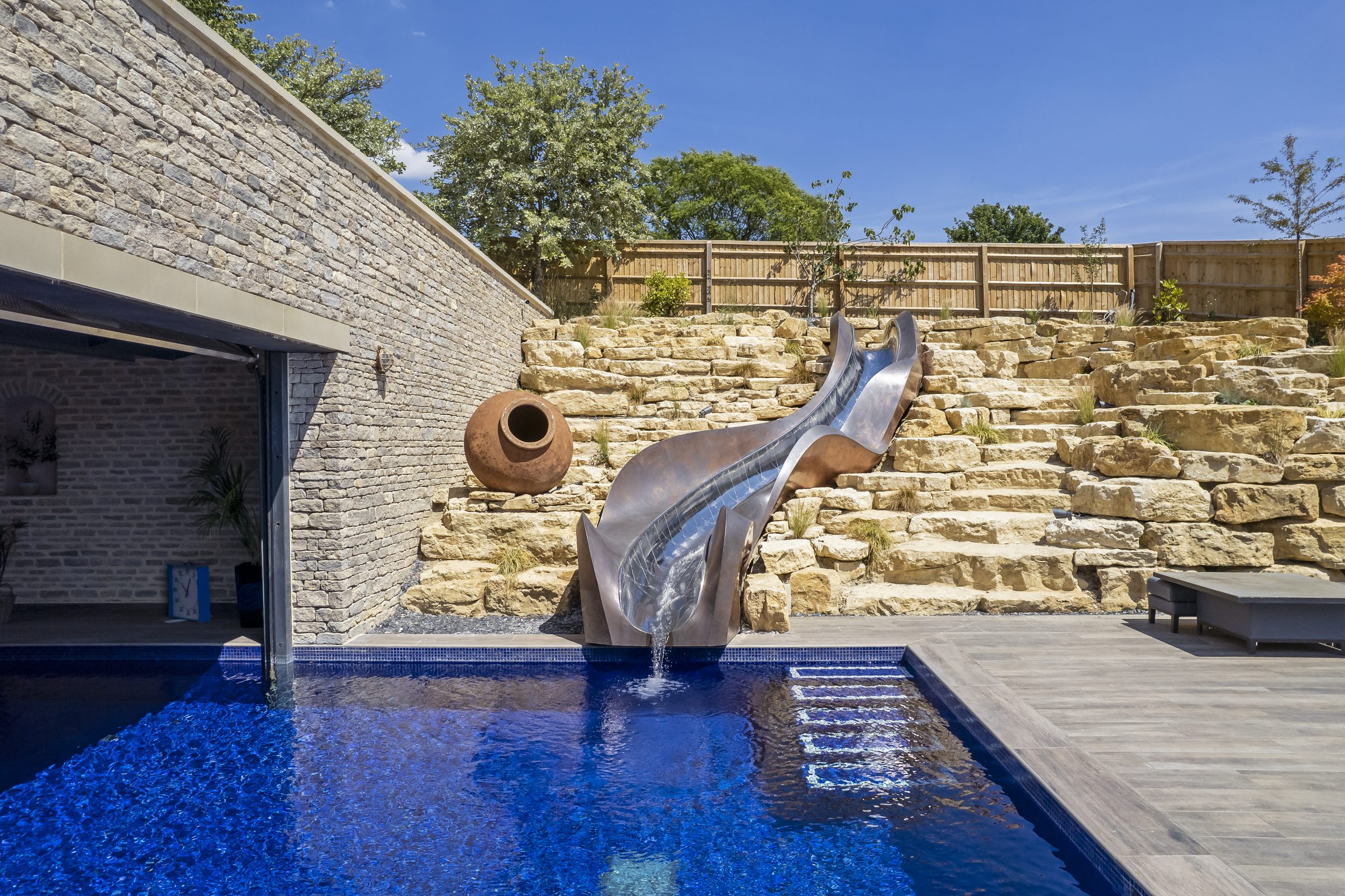 An undulating design in patinated copper
Cascade's curves give a beautiful rise and fall, all the way down to the water's edge.
The organic feel of Cascade is further enhanced by the finish; a copper exterior that has developed a natural patina, on a mirror-polished stainless steel body.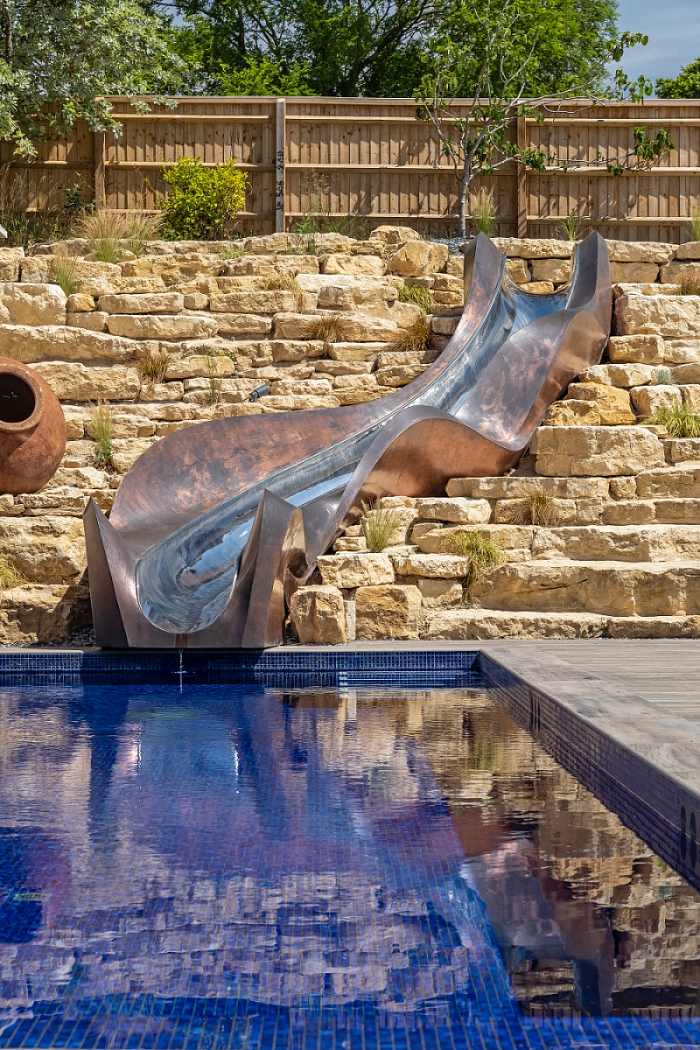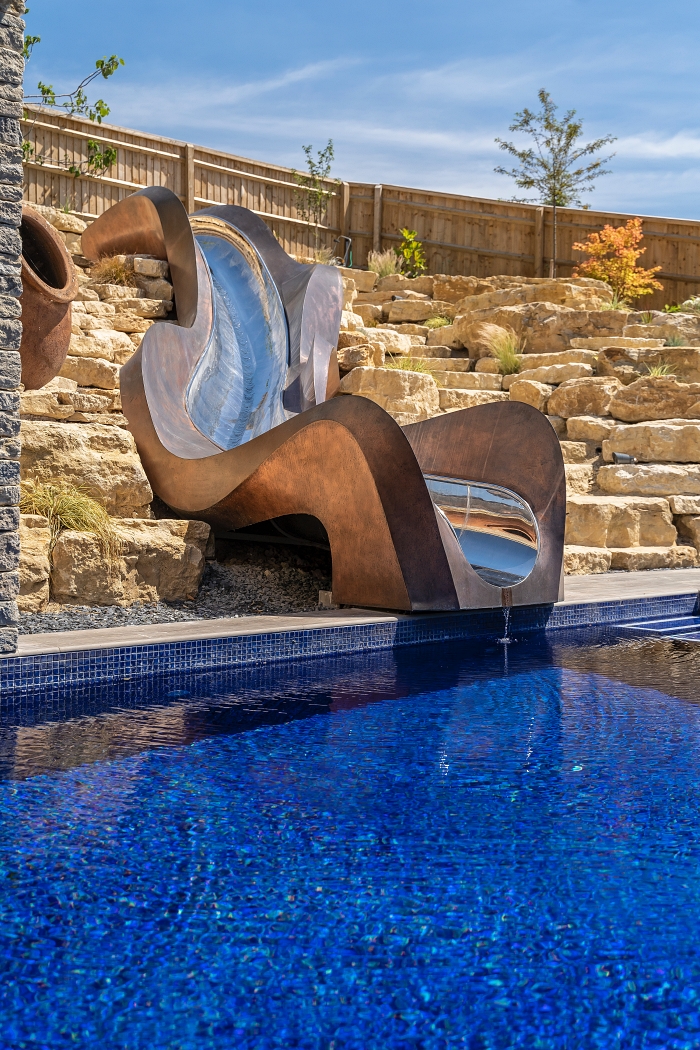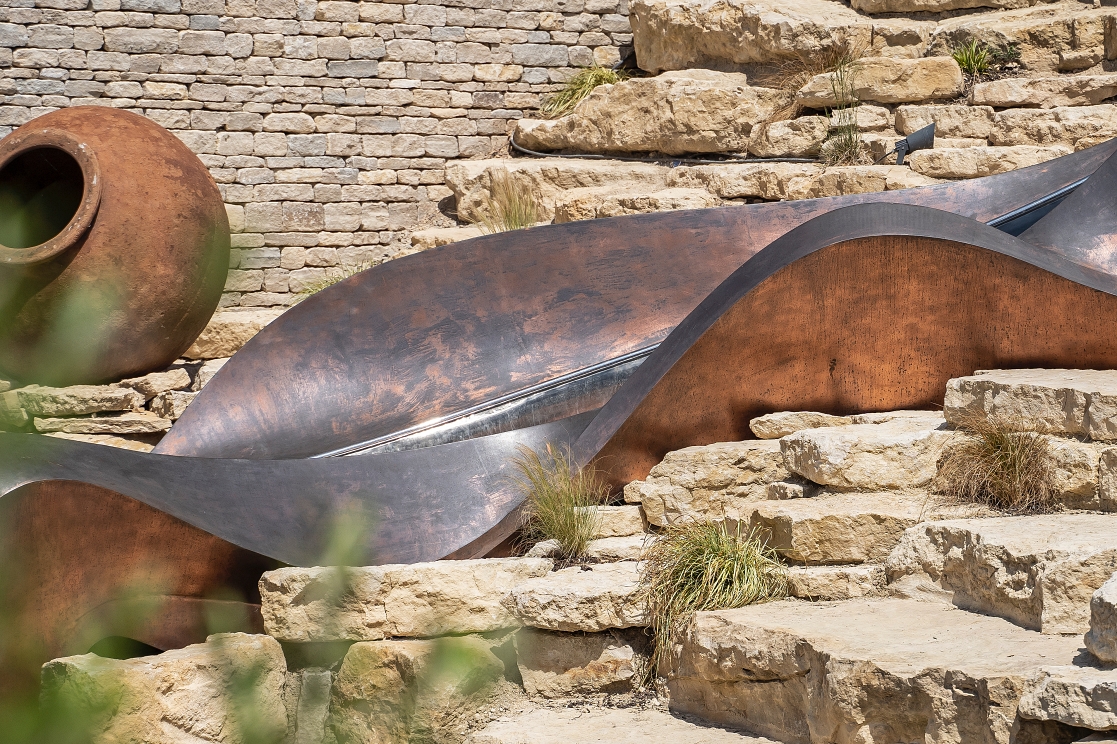 Safety is engineered into all our luxury water slides from the outset, and we use our own proprietary cooling system to ensure that all our slides remain slippy and safe to touch in hot weather. 
How we keep our slides cool in hot weather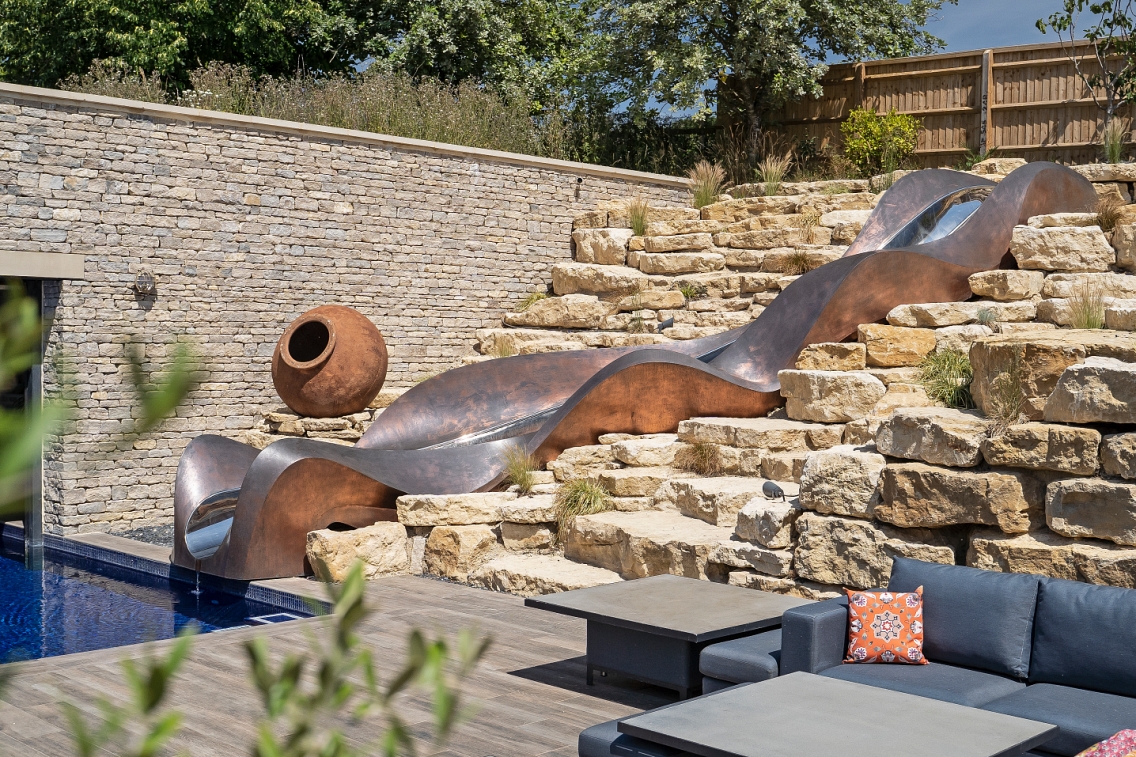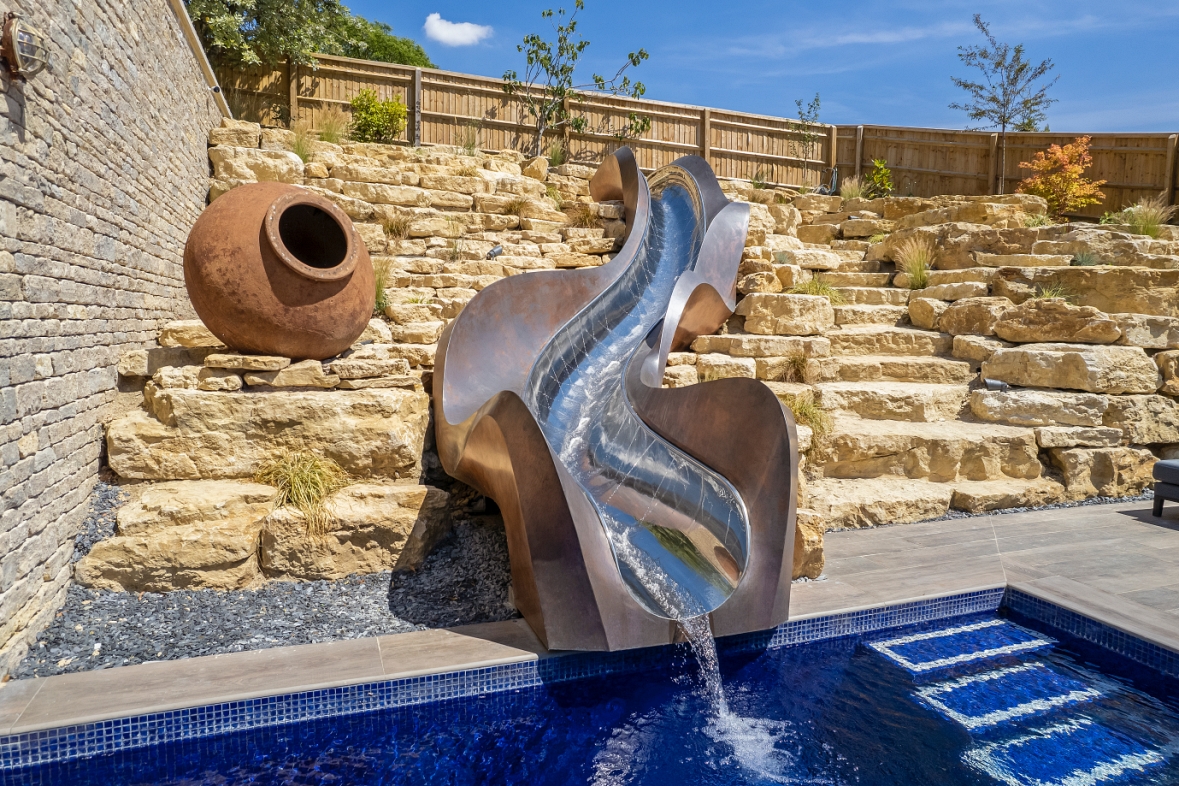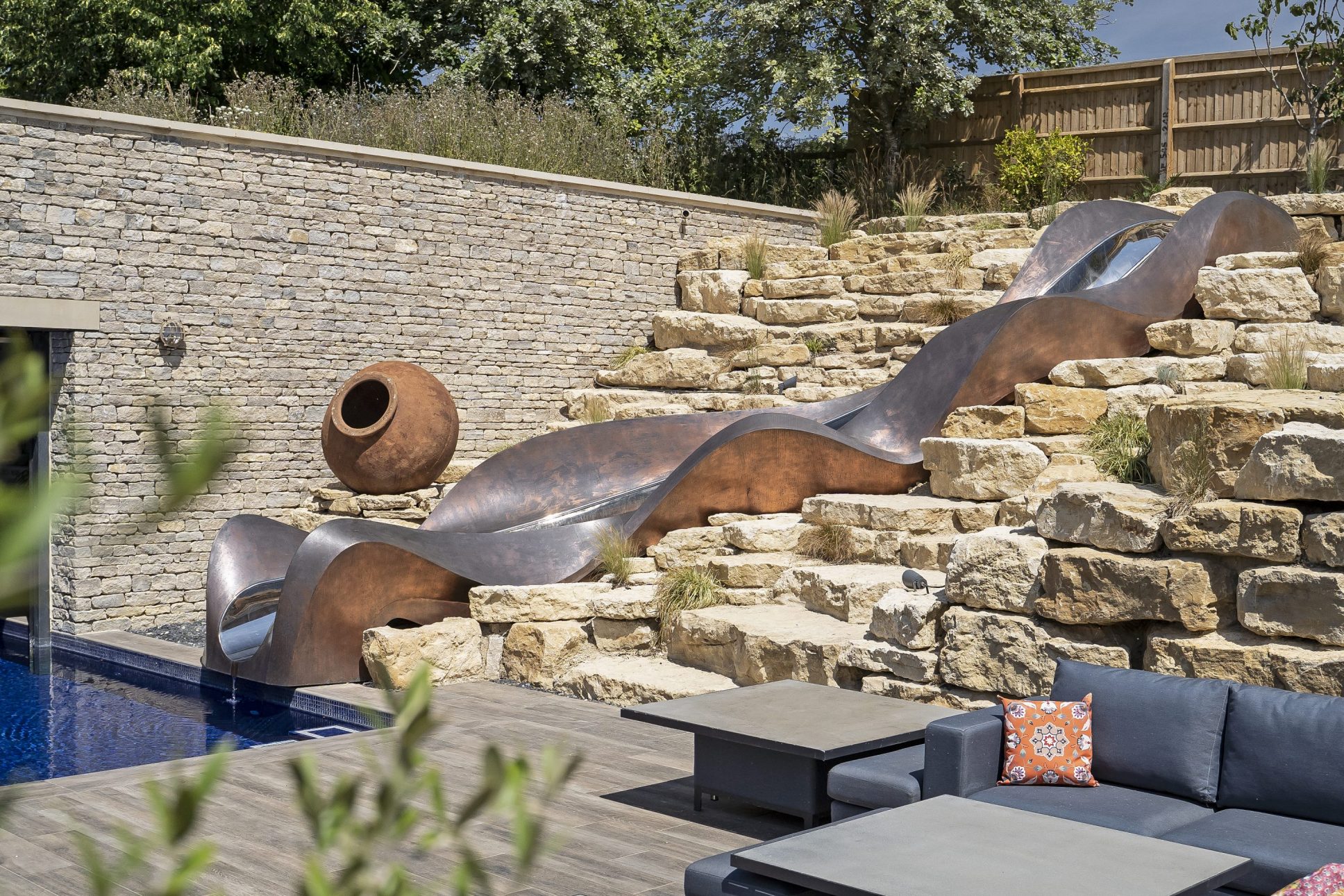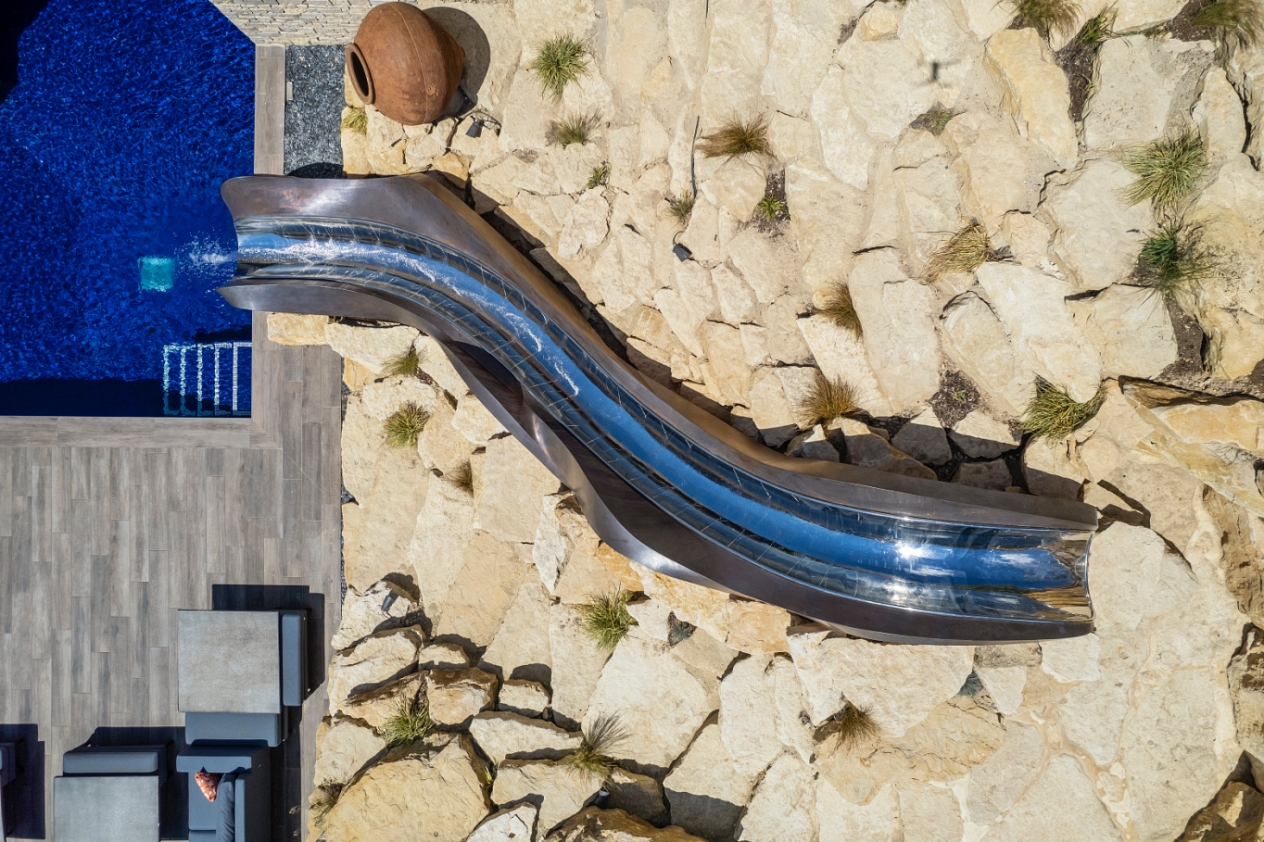 £138,000
including delivery and VAT | excluding installation
United Kingdom Patent No. 2580156