tryst
POOL SLIDES
316 STAINLESS STEEL
A perfect state of equilibrium
A truly sculptural design that fuses beautiful twists and curves with engineering mastery.
Tryst appears in a perfect state of balance, resting on the pool deck with no visible fittings. A functional sculpture that effortlessly combines fun and beauty, exquisitely made by hand.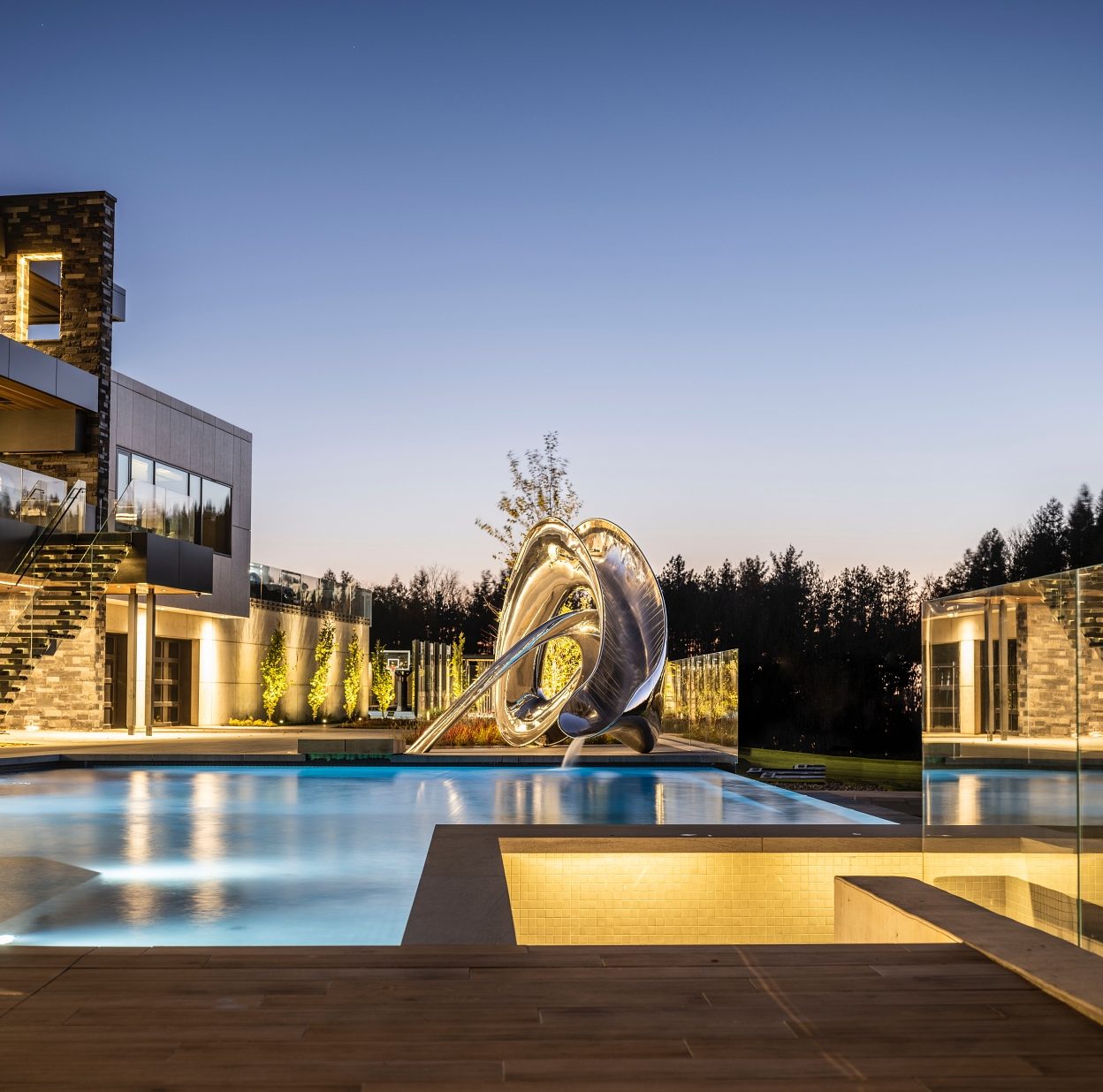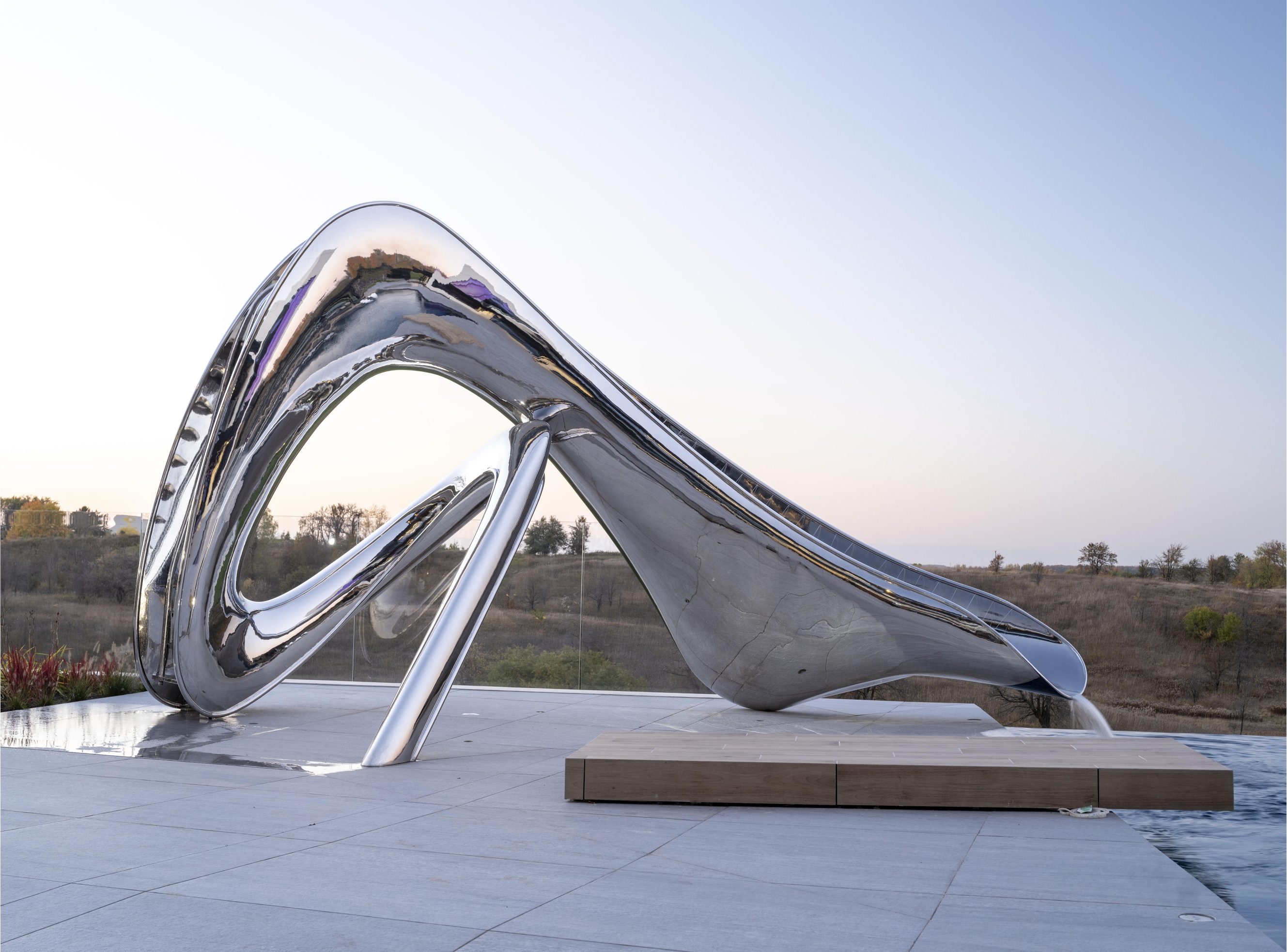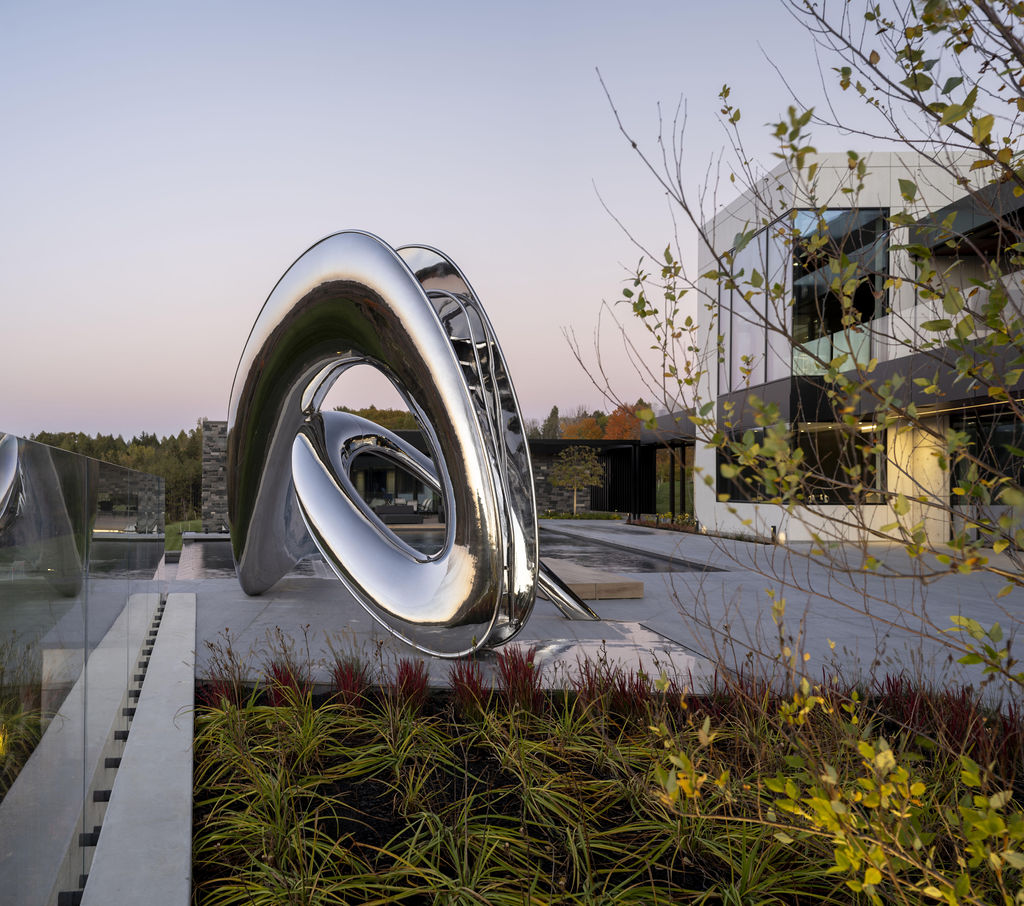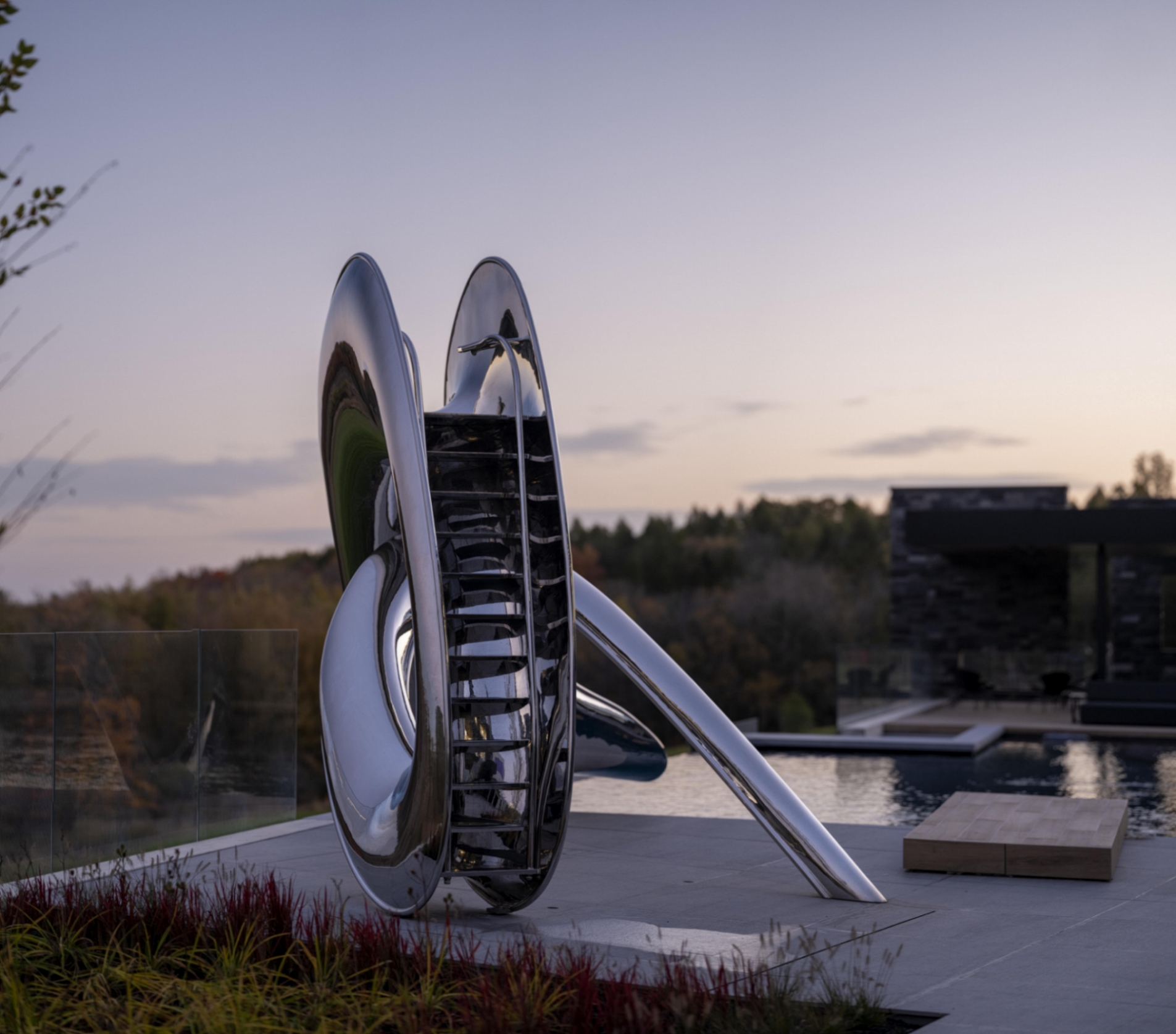 An architectural complement
In this setting, the fluidity and movement of Tryst's curves are juxtaposed against the straight lines of this modern architectural home. 
The cool, reflective tones of the polished steel complement the design and colours in the building and surrounding landscape.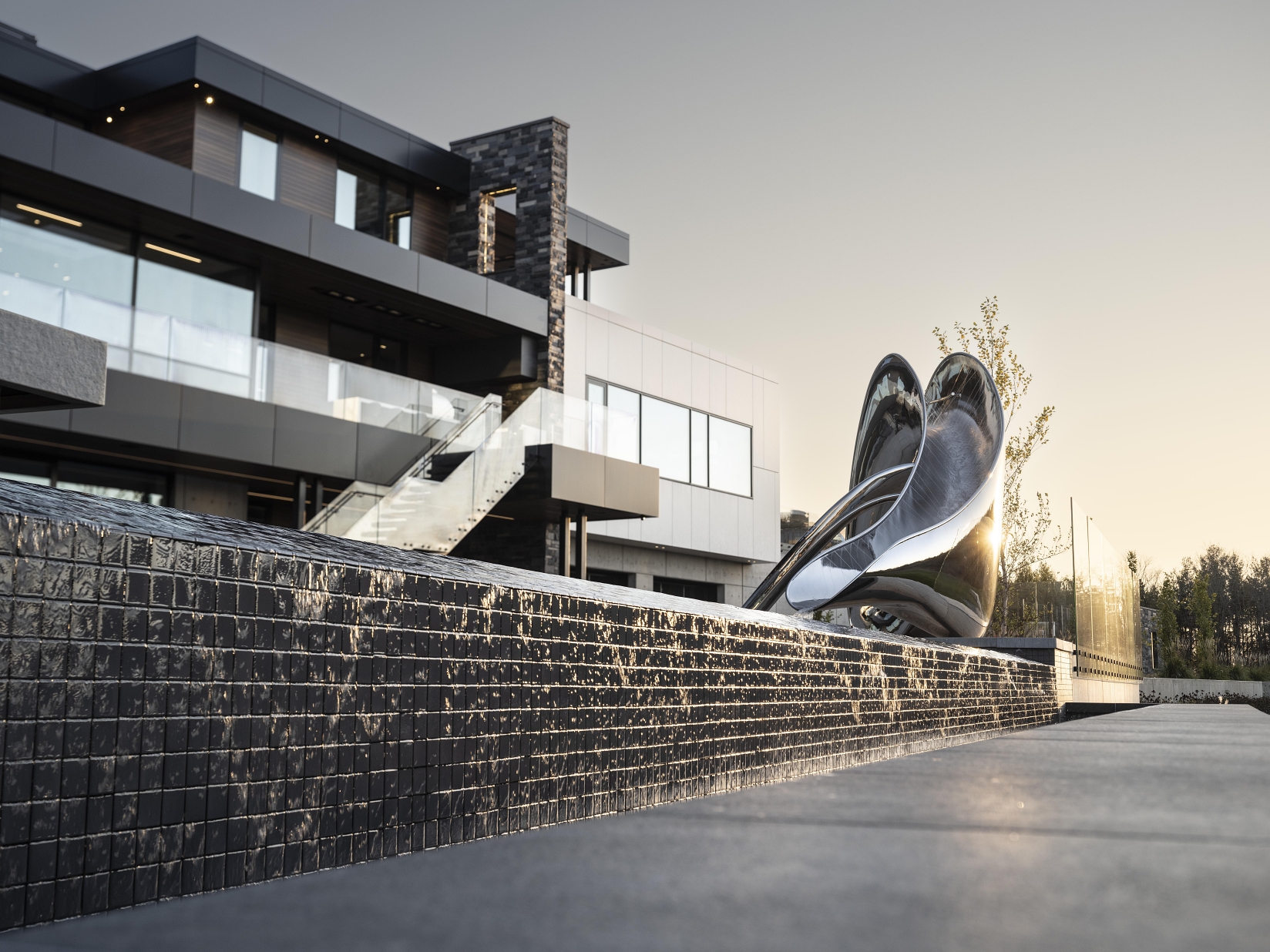 Crafted in marine-grade mirror polished steel, Tryst's many curves and twists reflect an incredible amount of light.
As it reflects the changing seasons around it, Tryst creates sculptural intrigue in the landscape at any time of year.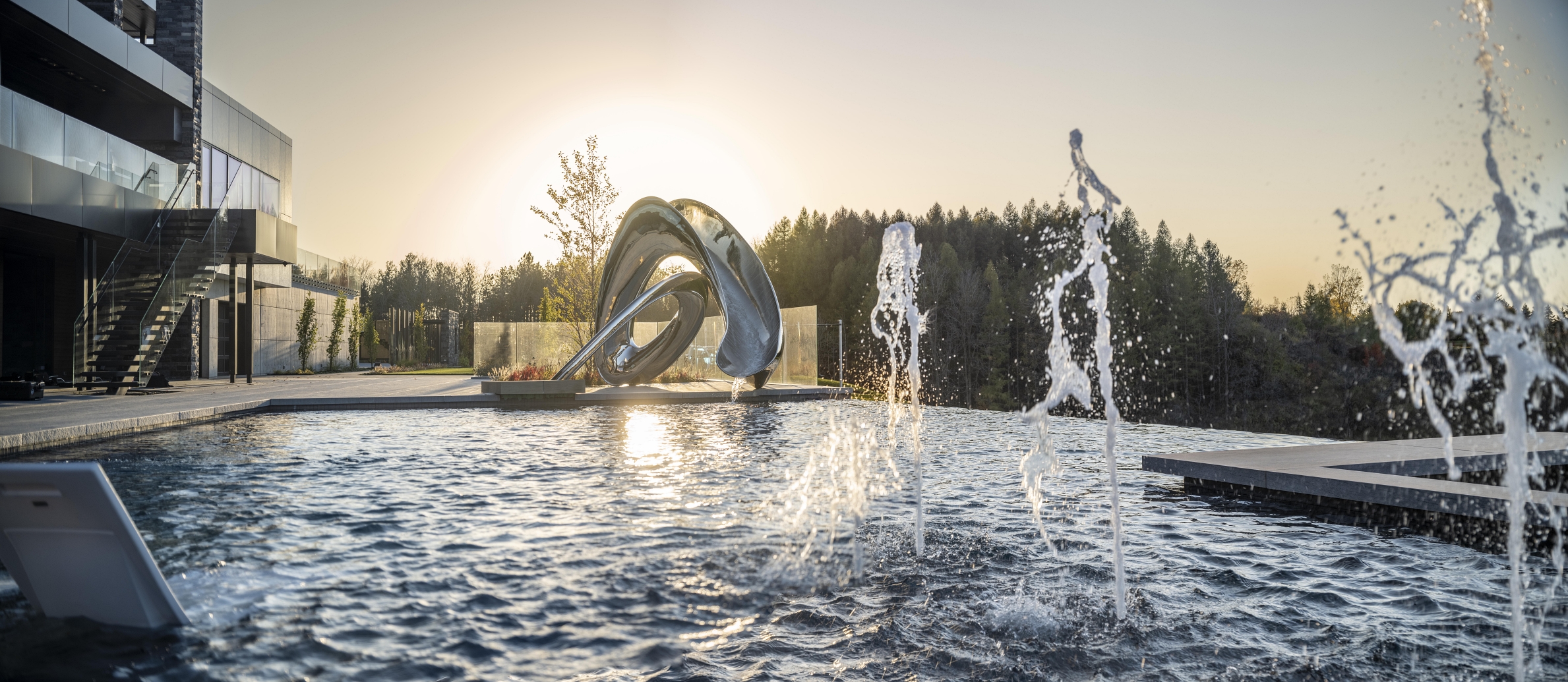 Safety engineered into the design
Our proprietary cooling system works in three ways to ensure the slide is safe to use, in even the hottest conditions.
Micro-jets of water spray the entire sliding surface, ensuring it stays cool and slippy.  The jets also spray the steps, keeping them cool underfoot, while the strong foot grip tape ensure they are never slippery. The handrails are cooled by circulating water through them internally. All this water is all recycled through the swimming pool's filter system.
How we keep our slides cool in hot weather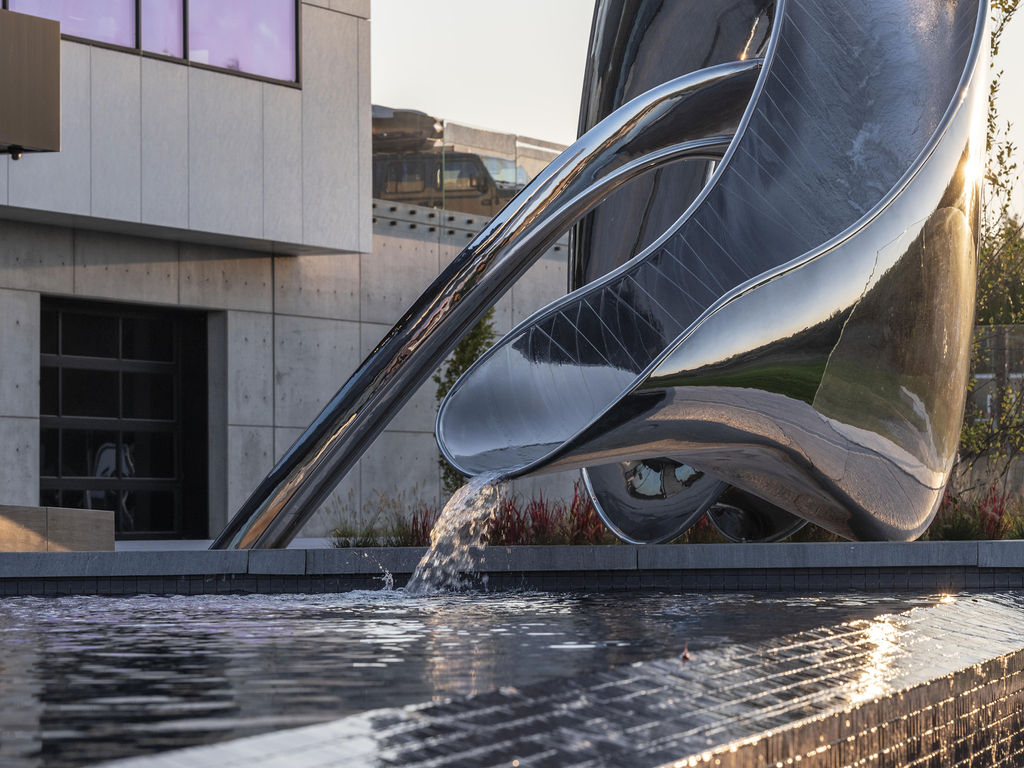 Commission your own slide
You can commission your own Tryst, or create something truly bespoke.
We can work with you to develop a slide design that fits perfectly in your environment, reflecting your own style and preferences.
Find out more about the process in our guide, below.
How to commission your own pool slide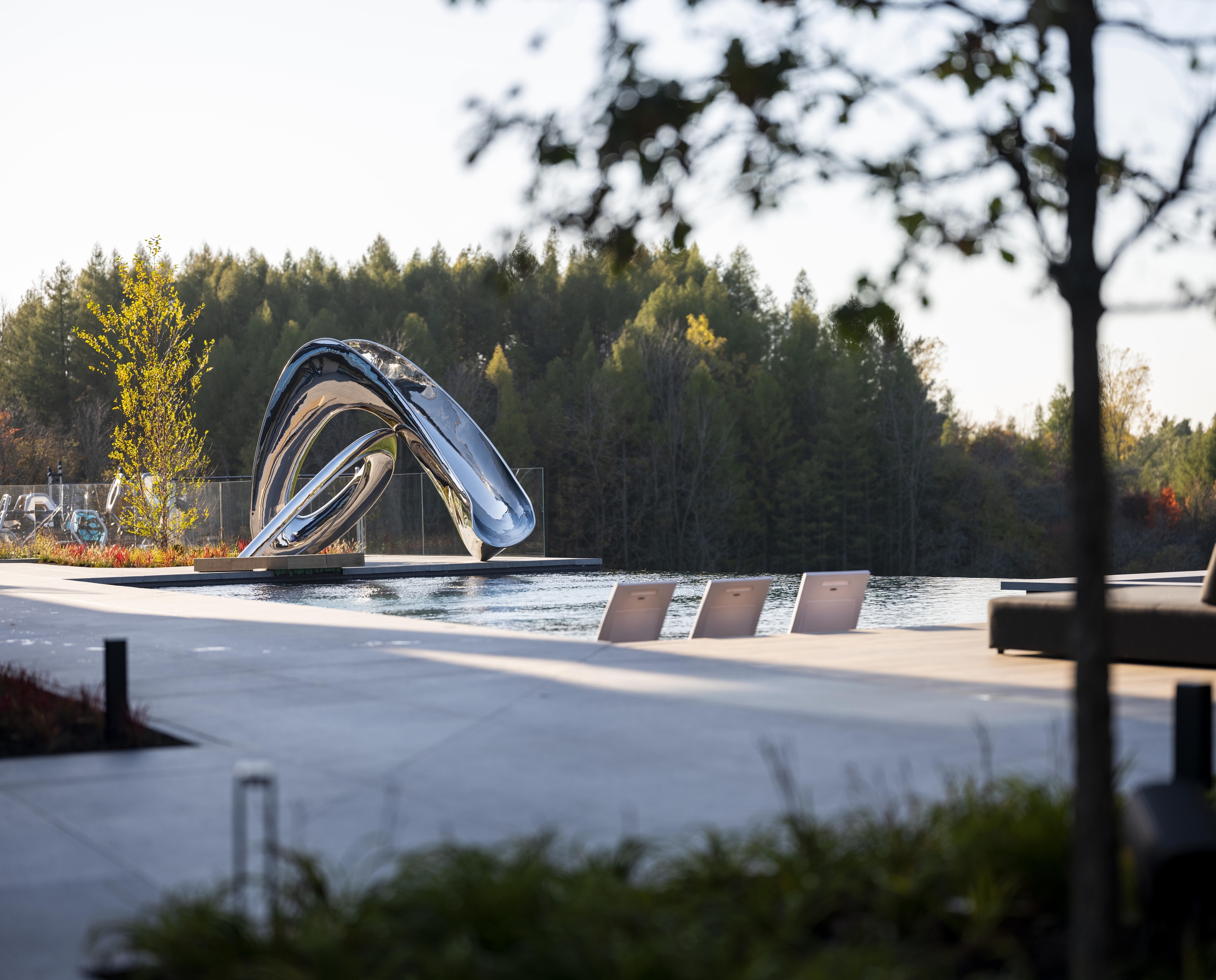 £175,000
including delivery and VAT | excluding installation
United Kingdom Patent No. 2580156