hamaca
HAMMOCK BATHS
SUSPENDED TUB
An elevated bathing experience
The Hamaca bath tub elevates the immersive comfort of soaking in a hot bath and combines it with the peaceful experience of kicking back in a hammock.
Created in carbon fibre, Hamaca is incredibly strong and stays completely rigid, even when full. Unlike most baths, with flat bottoms and steep backs, Hamaca's continuous curved surface offers an unprecedented level of comfort that encourages long, luxurious bathing.
Filled using a floor-standing tap, waste water is released through the base and discarded through a floor drain positioned directly beneath the tub.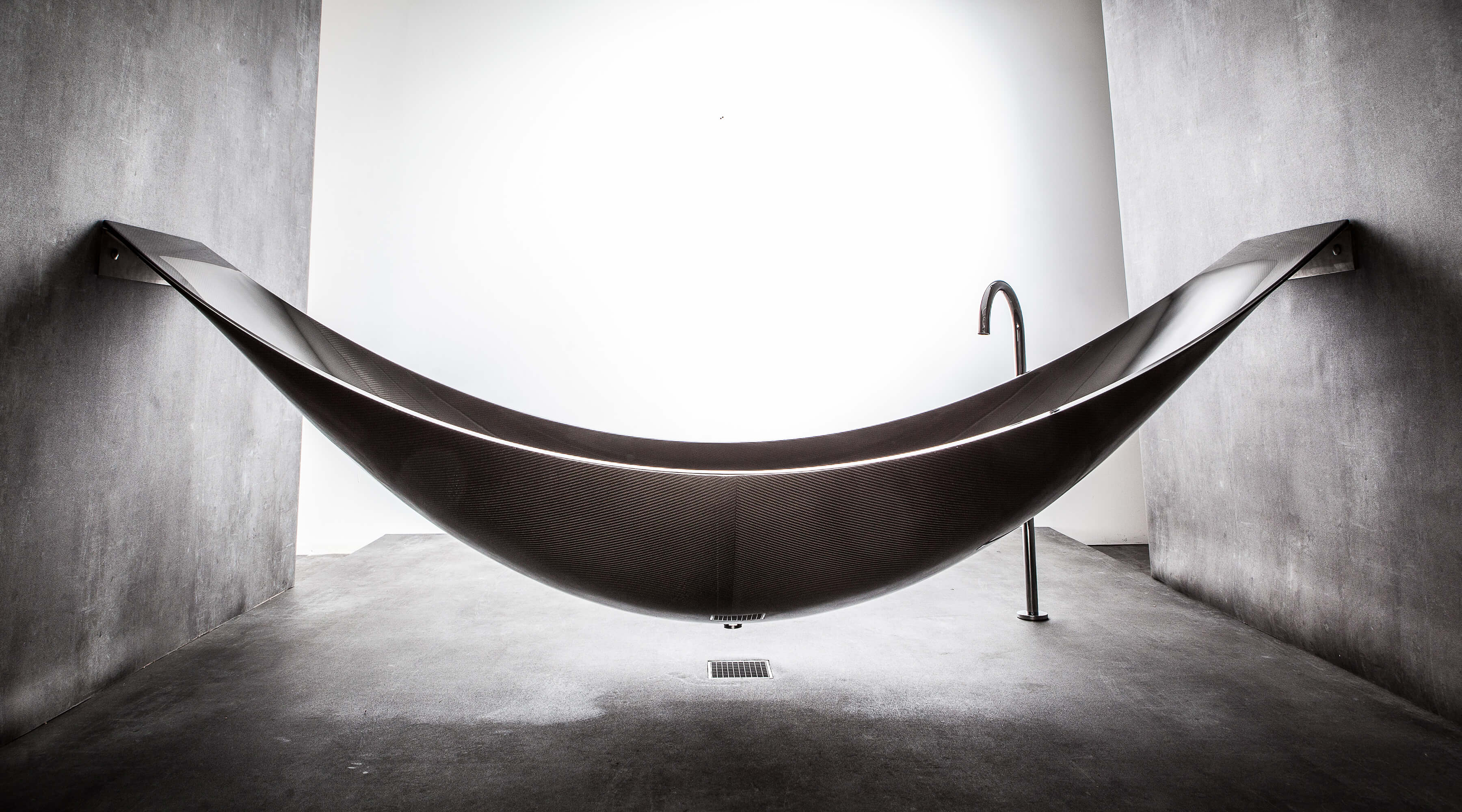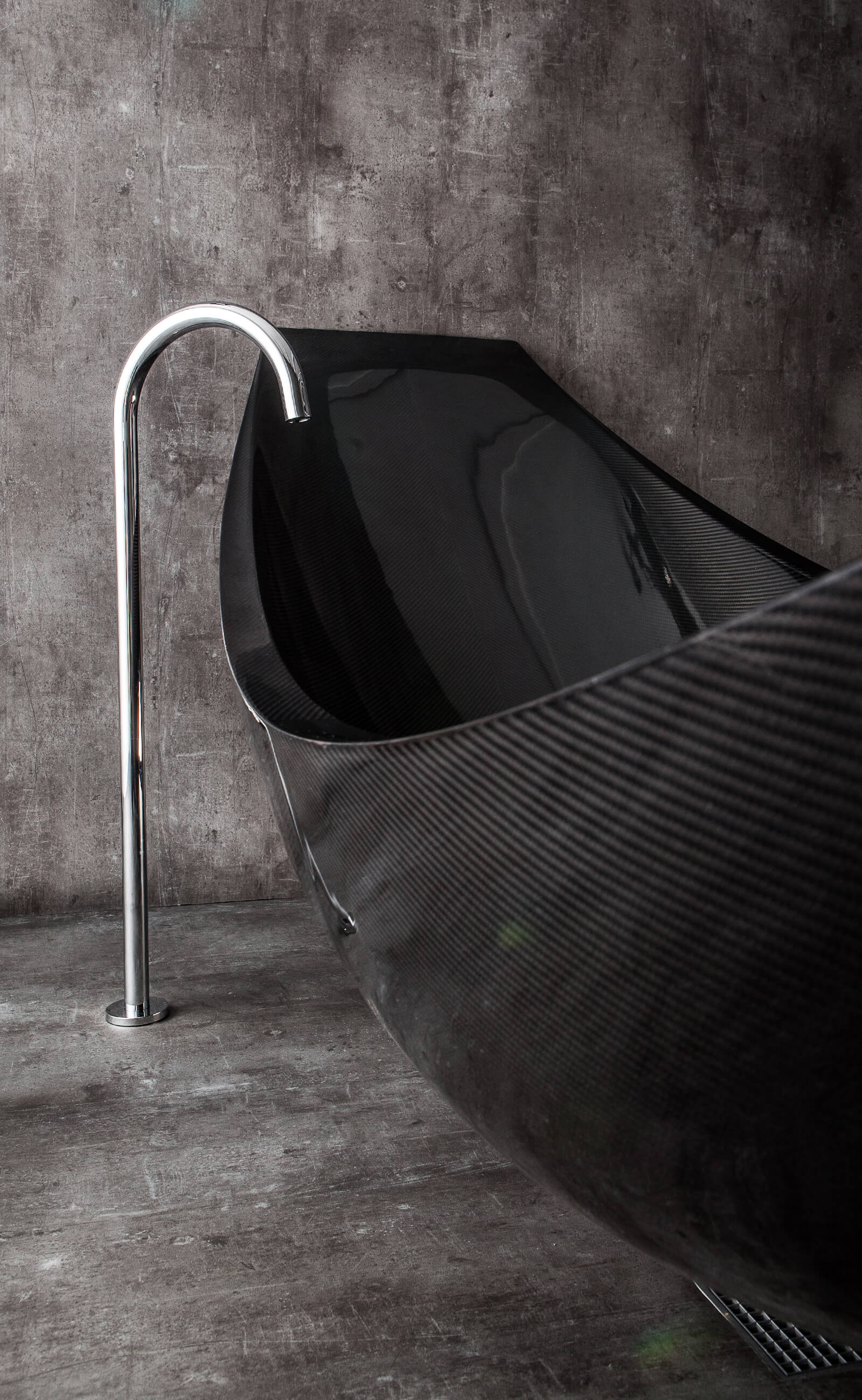 "Two unique moments of relaxation, the sensation of lounging in a hammock and bathing, are perfectly merged…"
Vogue
A deep, luxurious tub that uses less water
Hamaca's generous size gives you the luxury of an immersive soak but it is only deep in the middle, where you need it most. The ends are shallow and supportive so, unlike most baths, there are no unnecessarily wasteful areas.
The maximum capacity is 200 litres (44 gallons). This is around half the volume of comparable, luxury 'deep' tubs.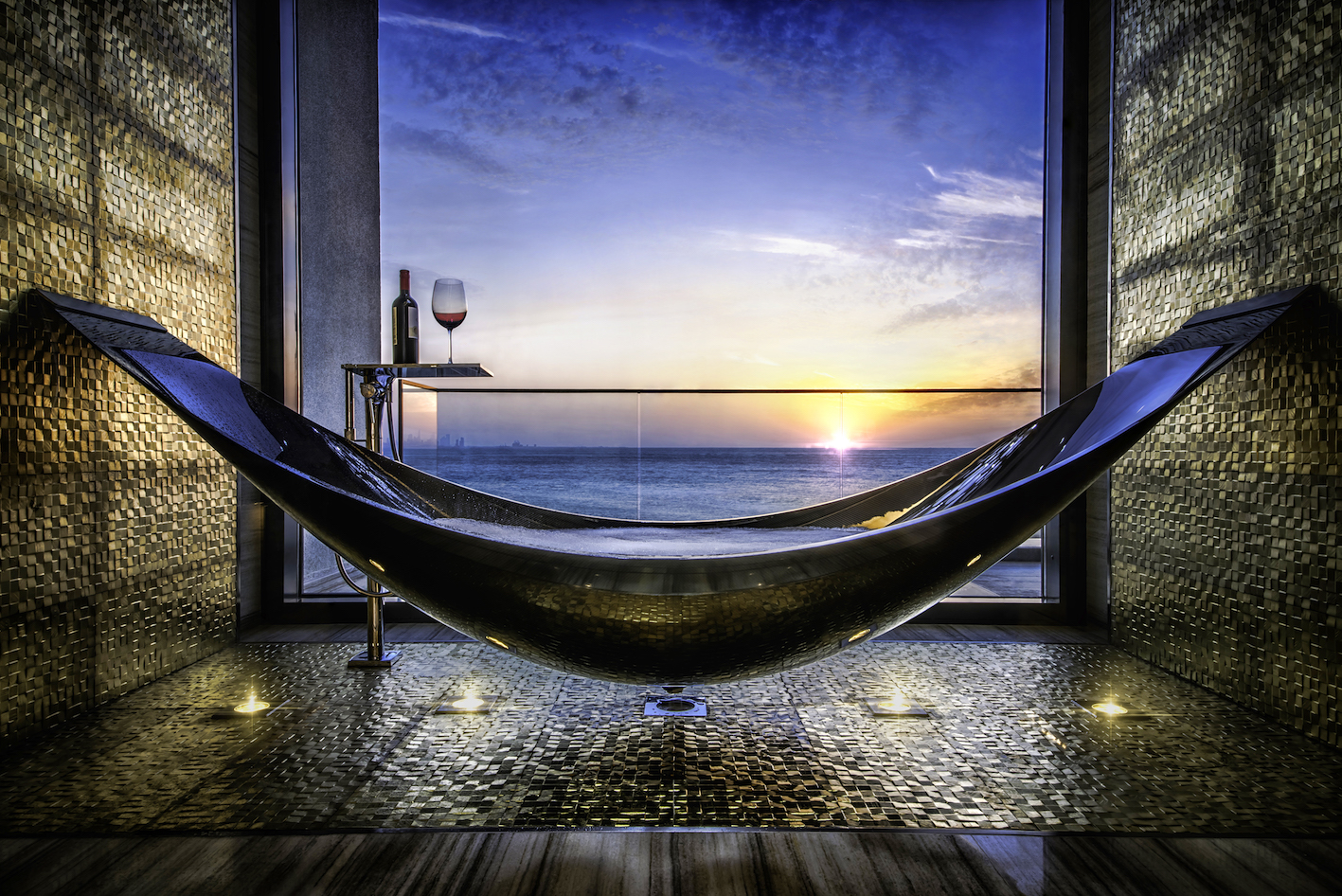 "When is a bath not a bath? British design studio Splinterworks has the answer with its reinvention of the humble tub."
Elle Decoration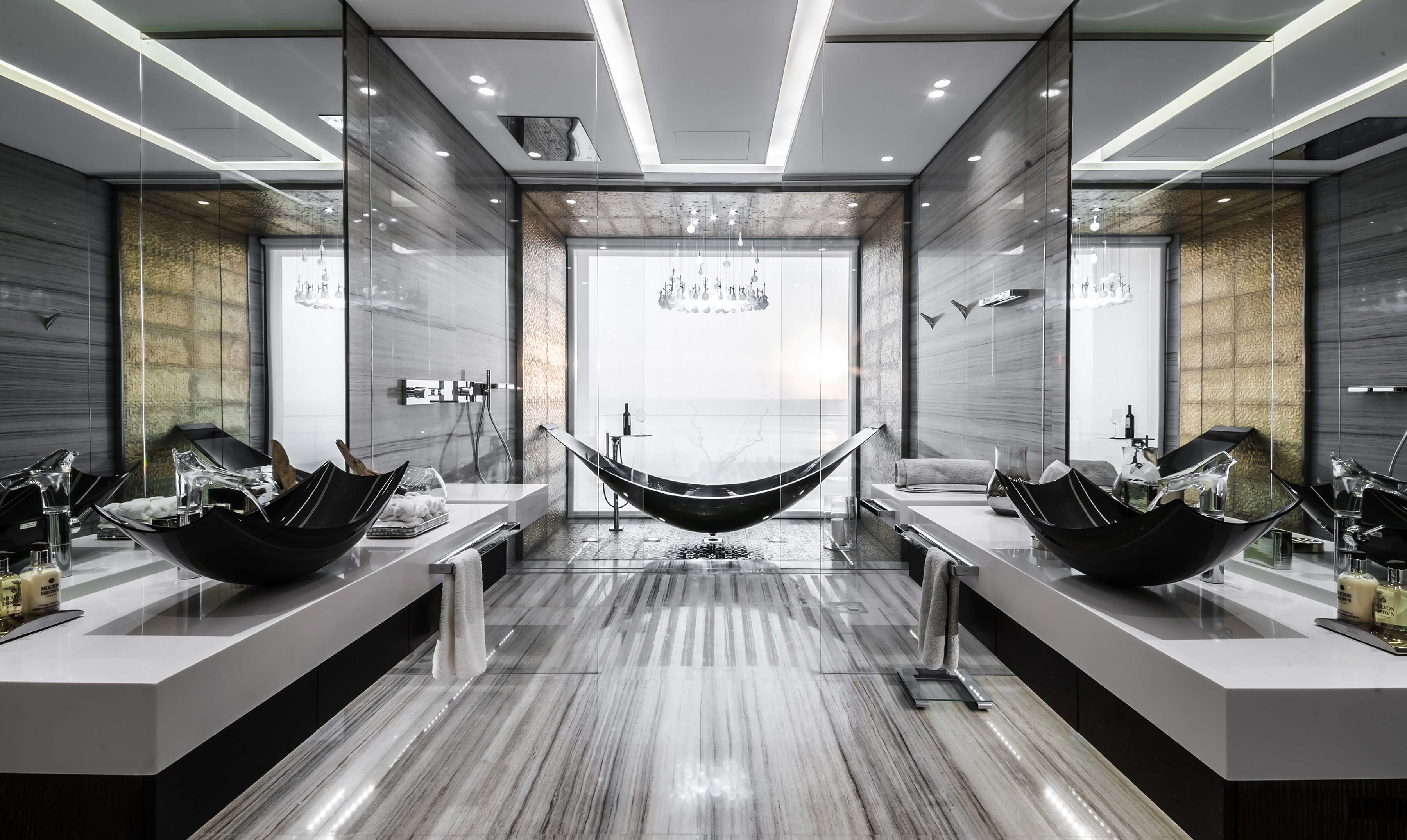 Commissioned in a range of finishes to suit your style
We can create your hammock bath in a range of beautiful finishes. The black carbon fibre can also be finished in white, to match other sanitaryware. We also offer innovative metal veneers or gilded finishes.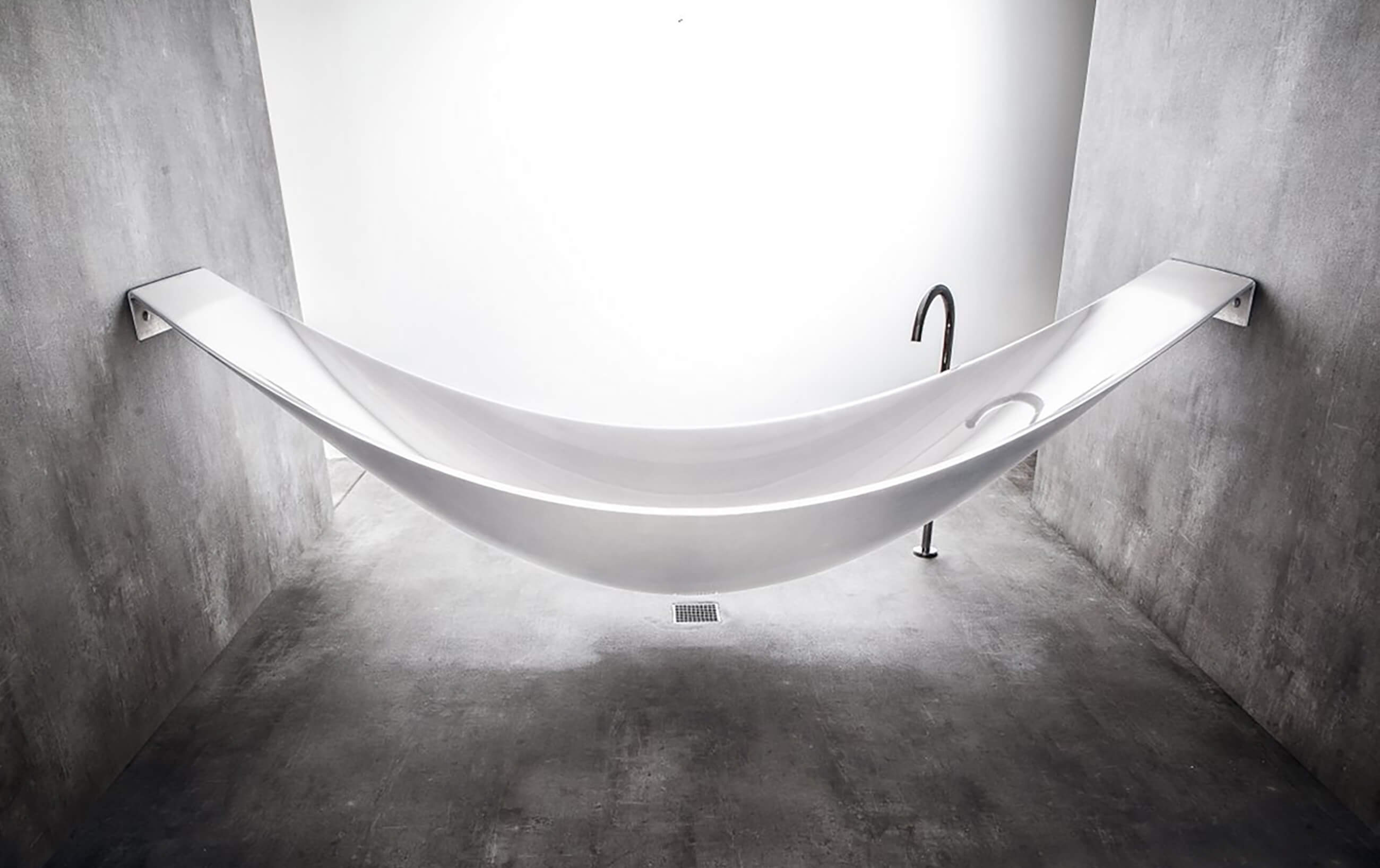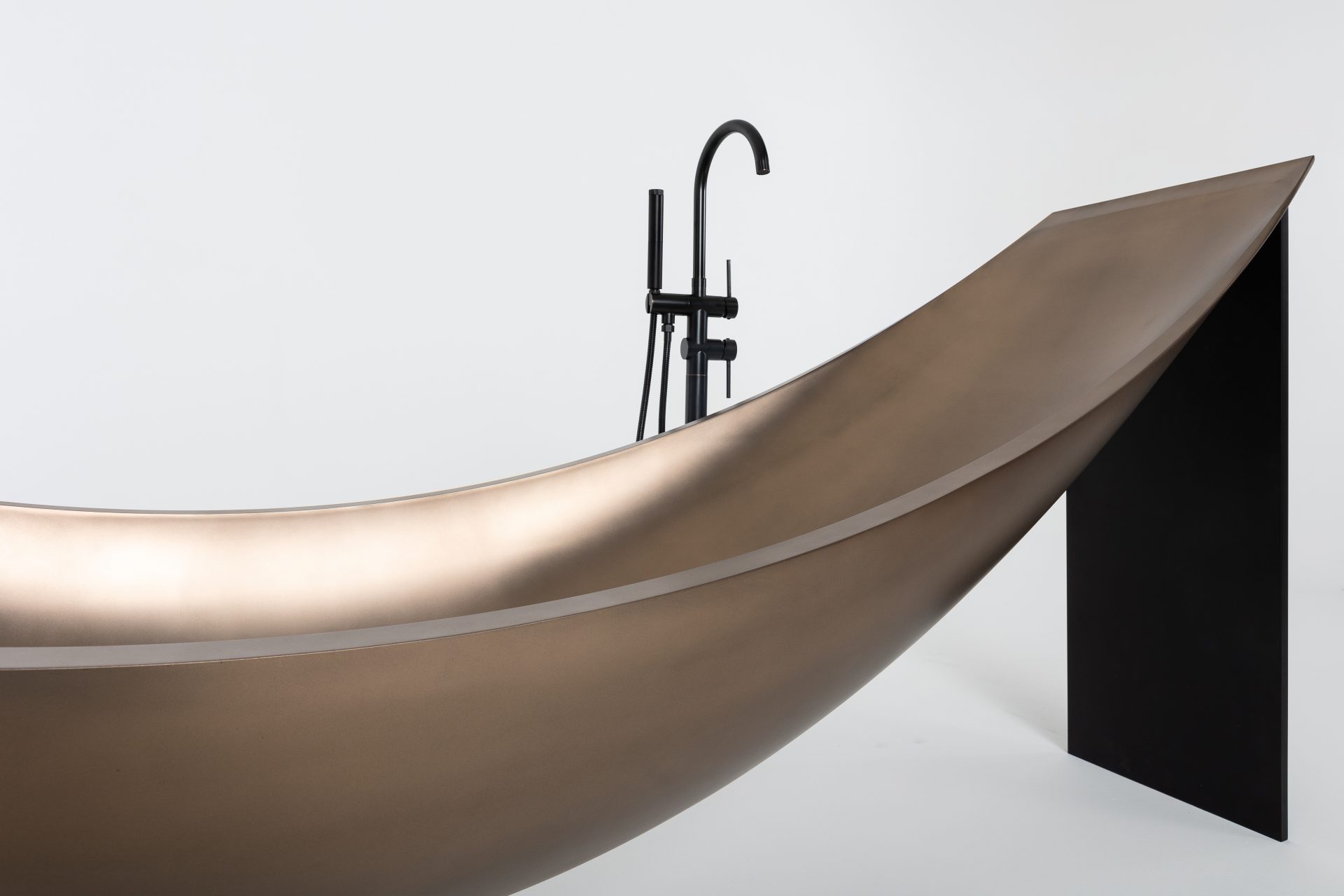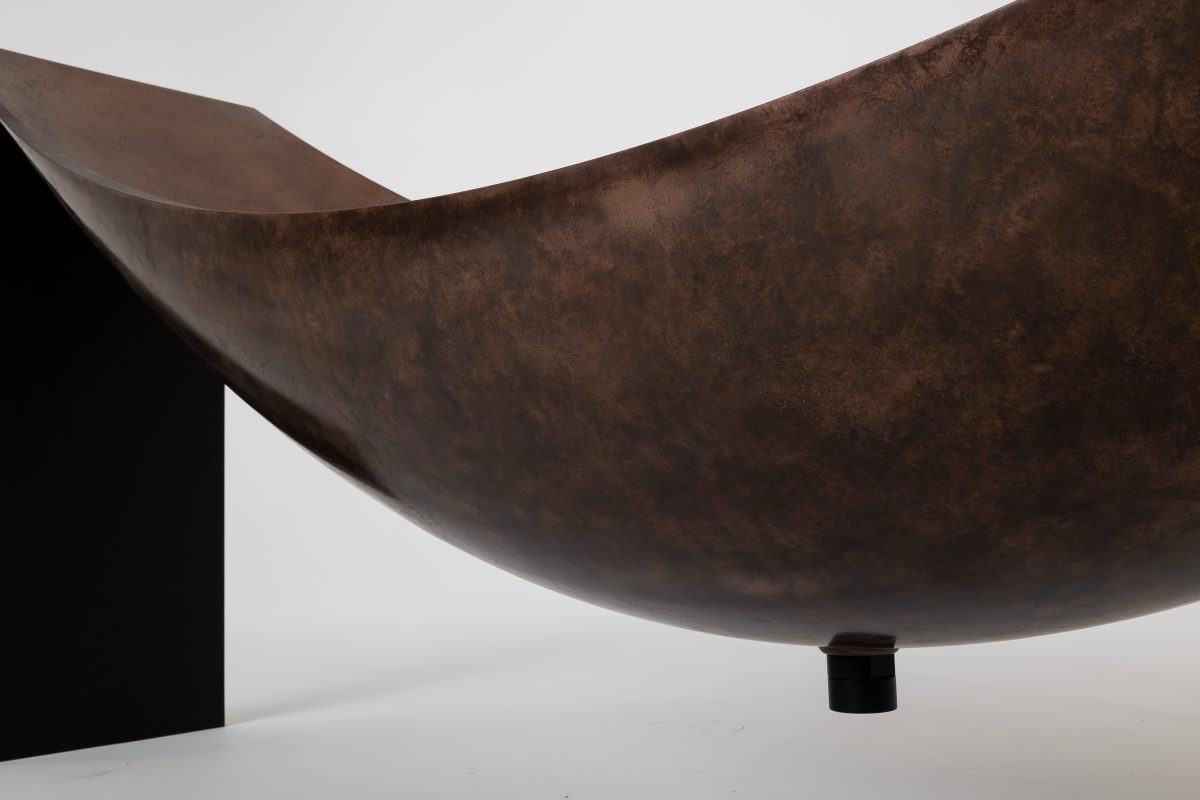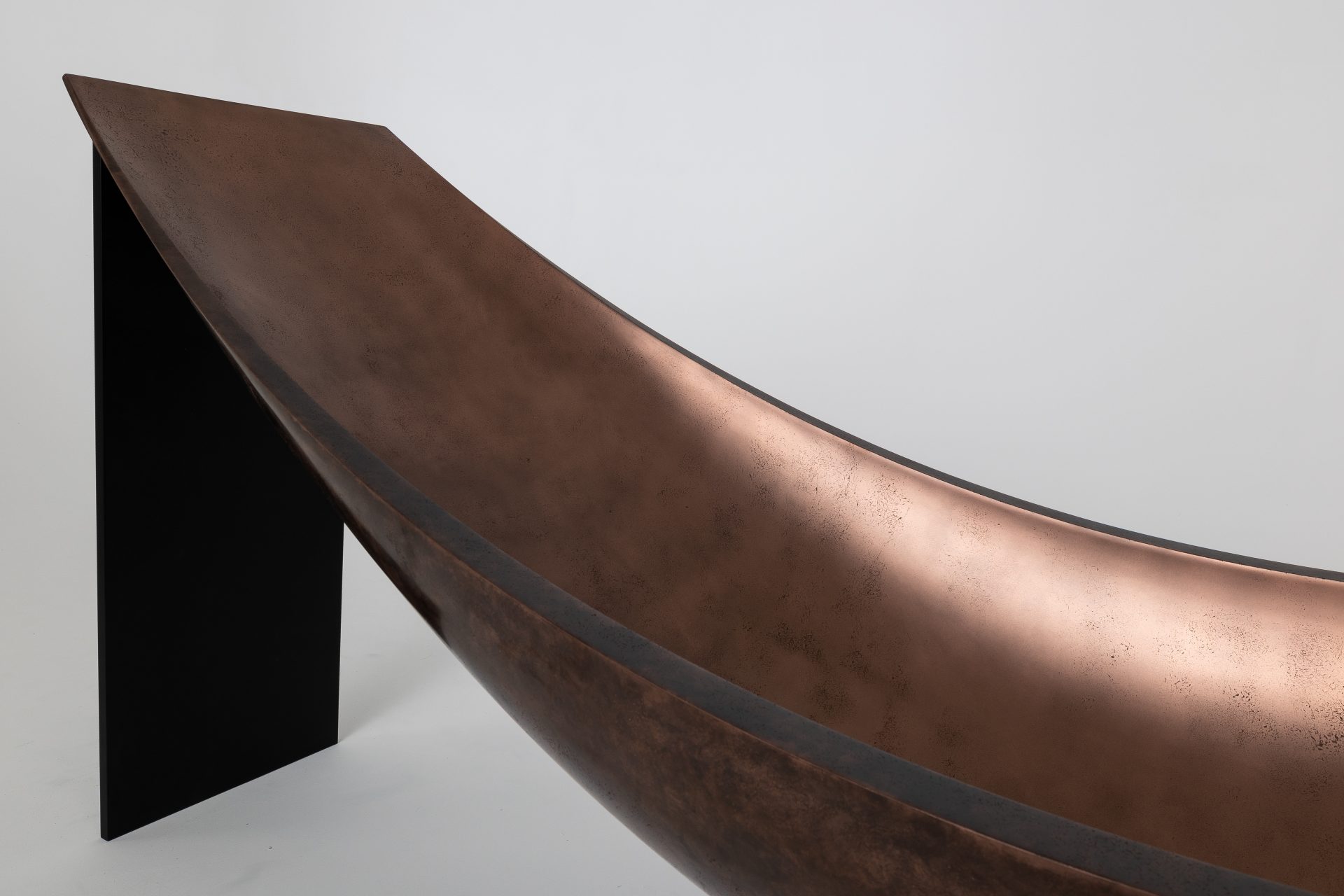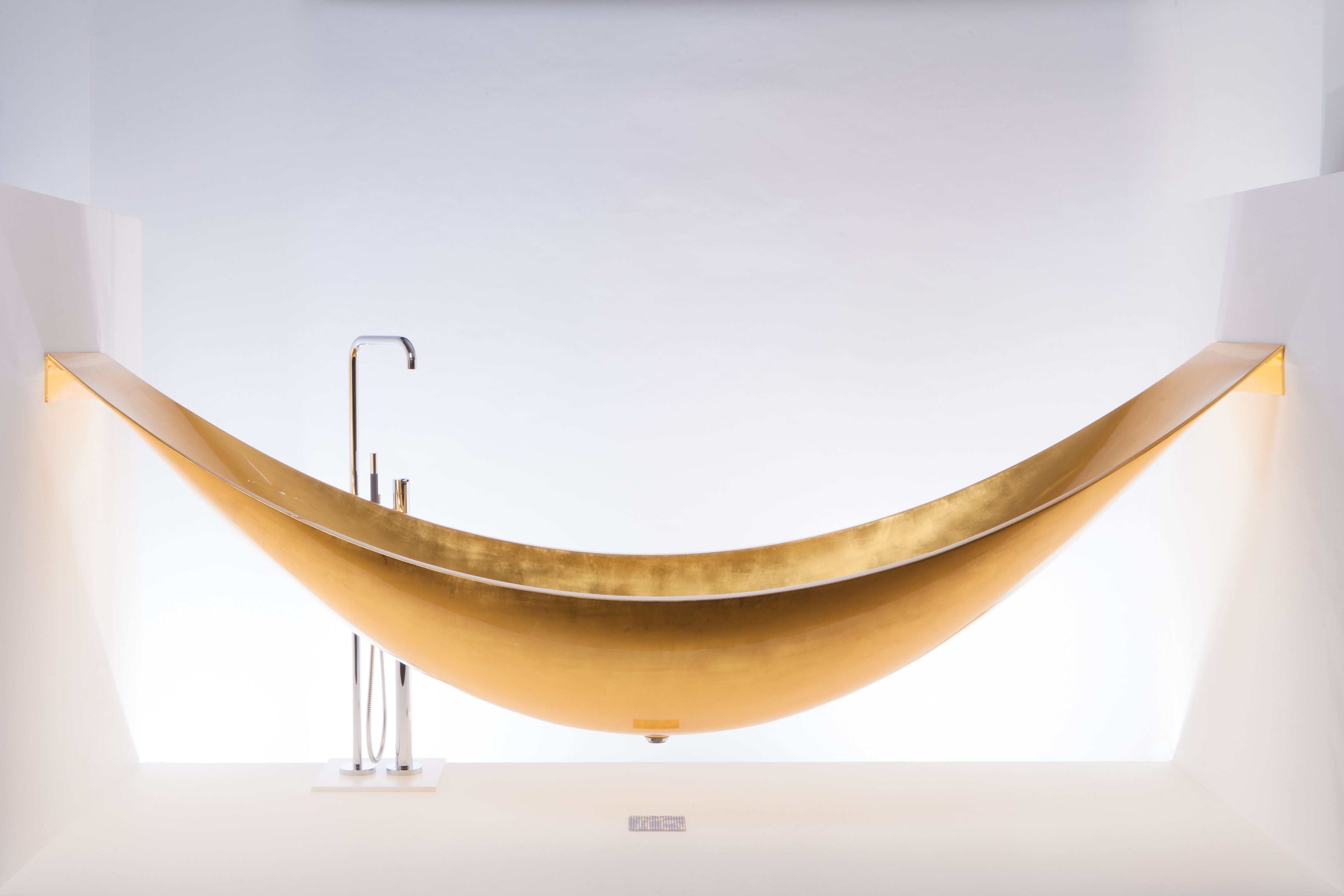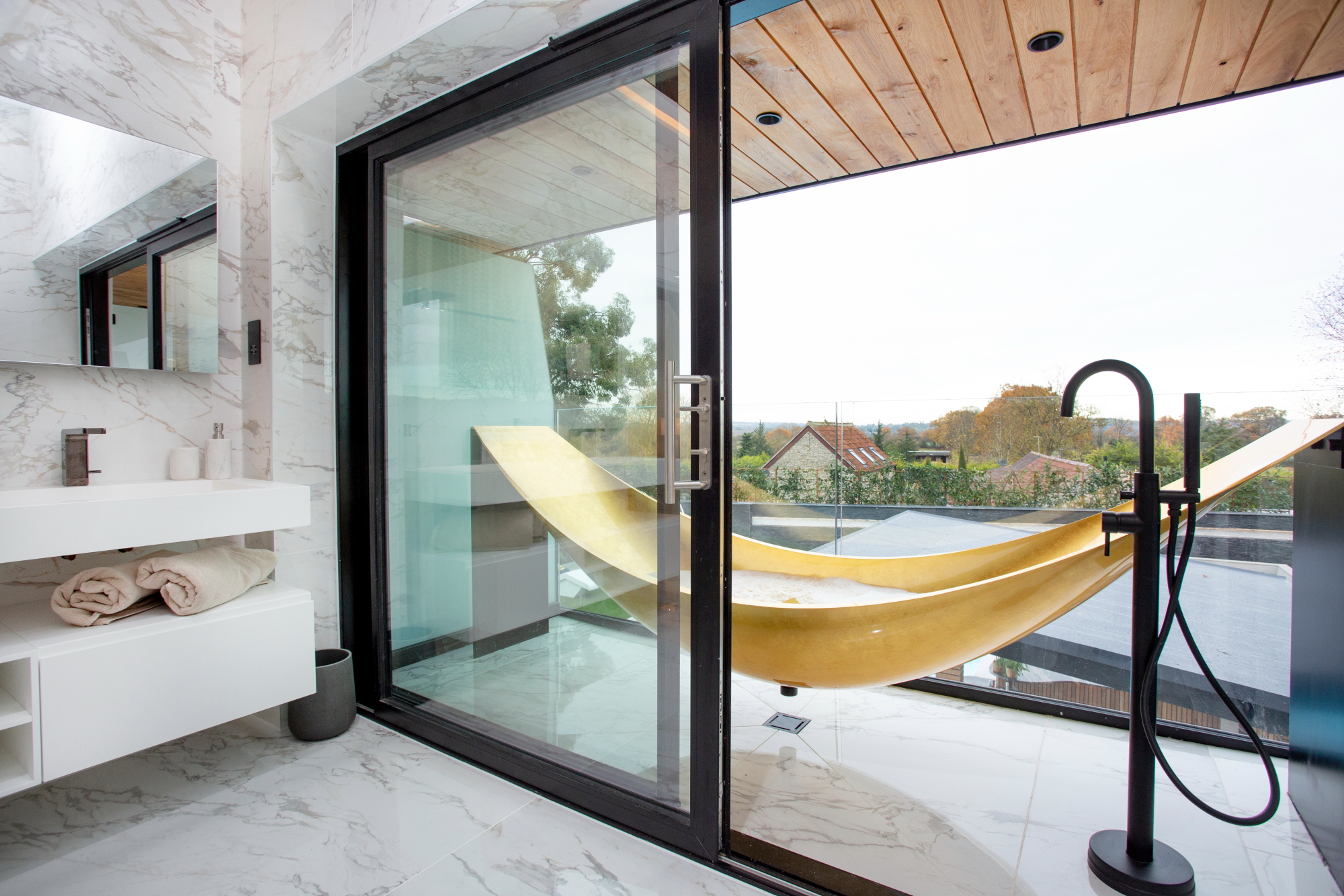 Wall hung, or mounted with custom pillars
Designed for use in a wet room, the hammock bath is fully suspended and does not touch the floor.
This lightweight carbon fibre bath can be wall-hung or installed using floor pillars, allowing the bath to become freestanding in a bigger space. We can suggest pillar designs for your Hamaca, or help you design something completely original.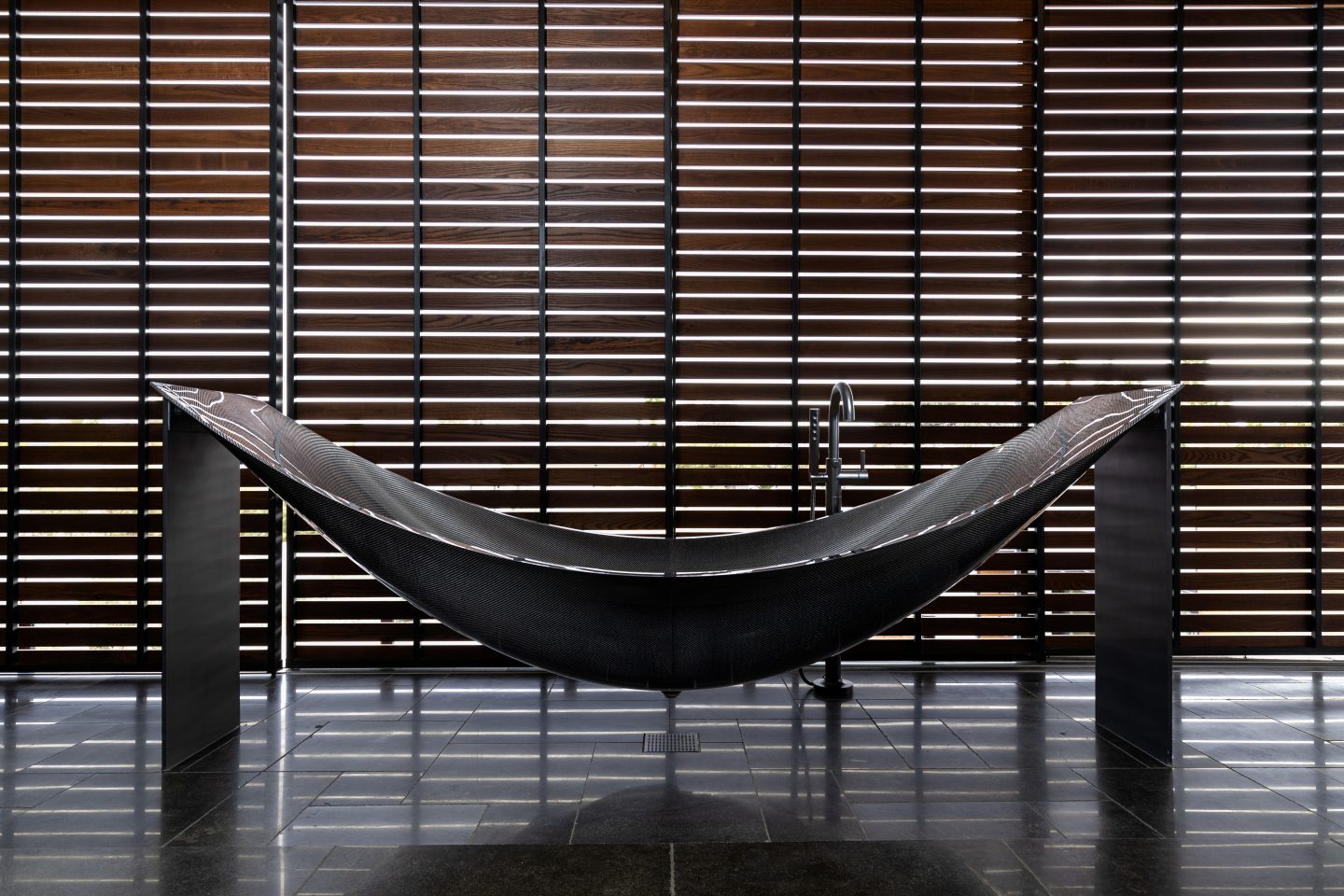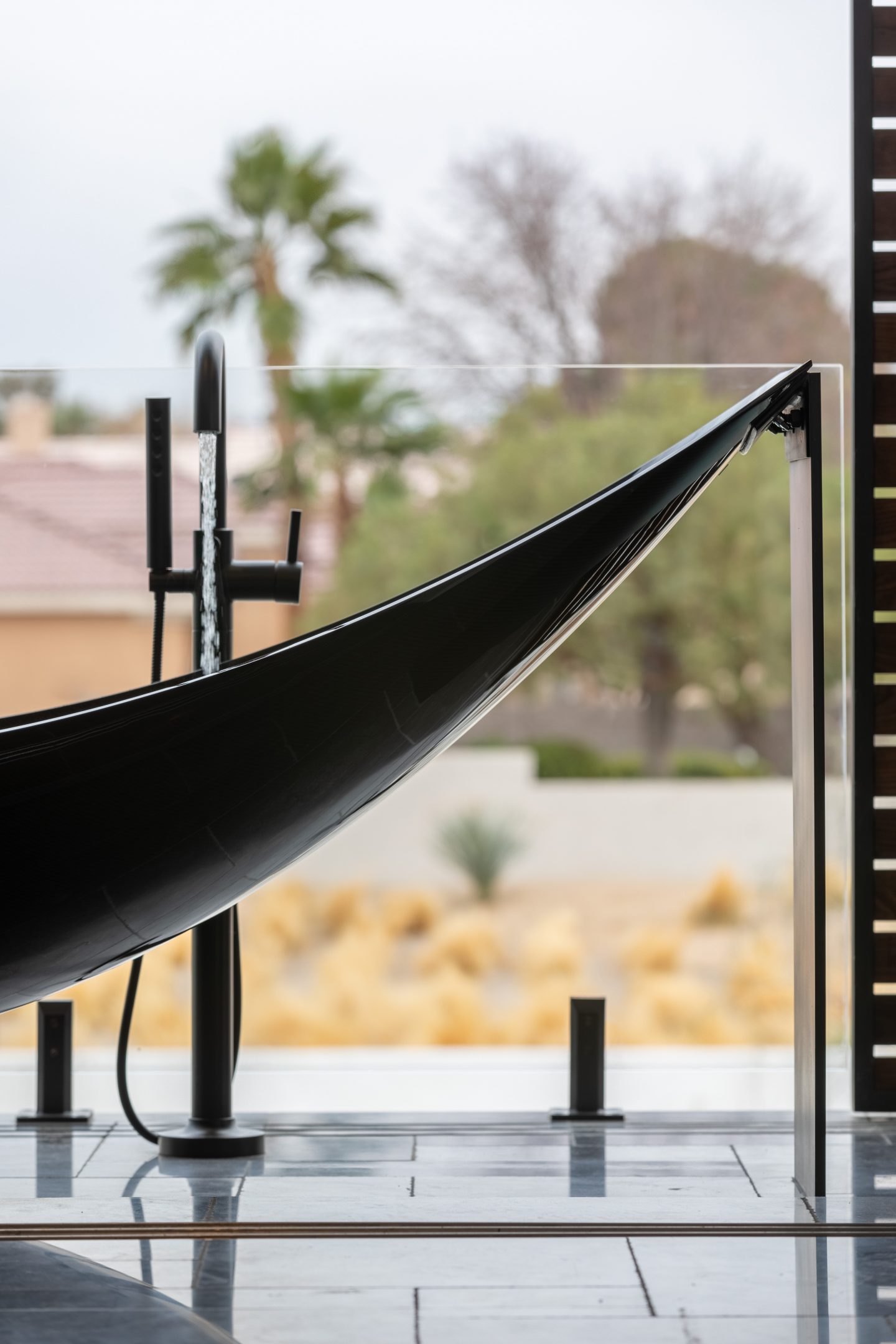 Accommodating, even for rugby star proportions..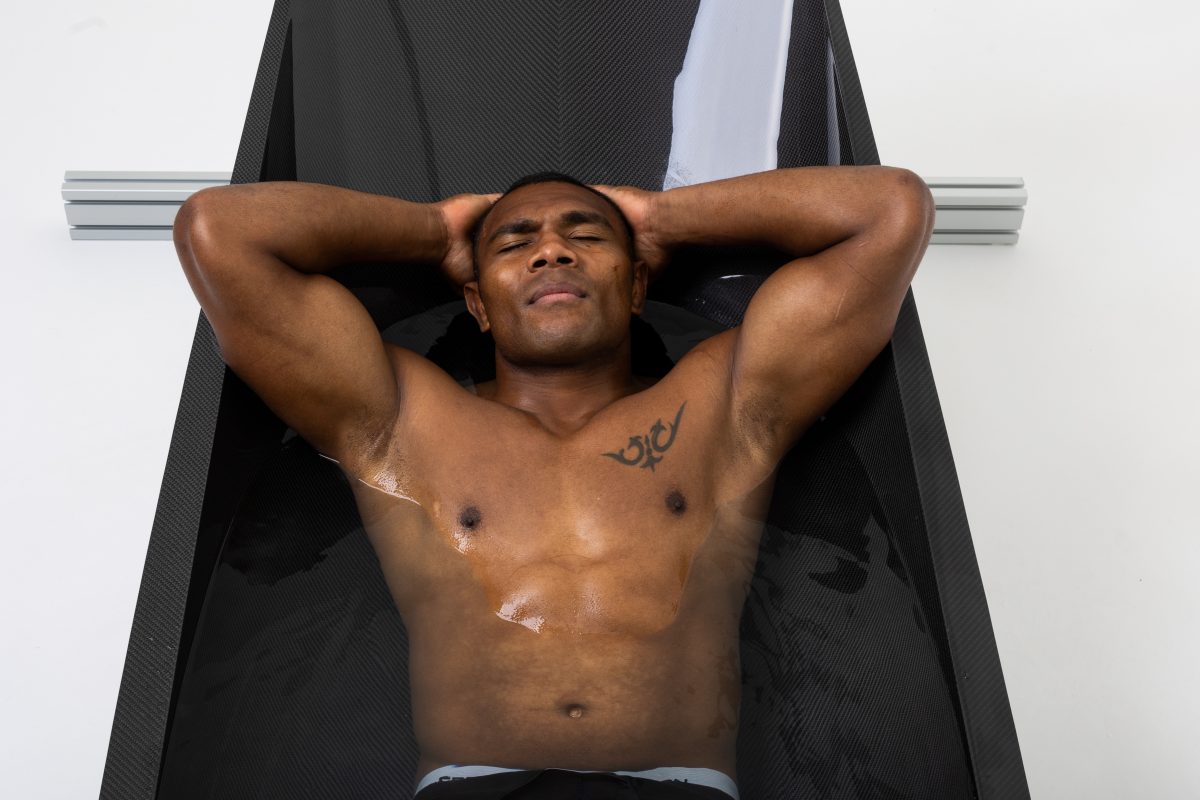 We're often asked questions about our hammock bath, so we asked Bath rugby star, Semesa Rokoduguni, to demonstrate the strength, generous proportions and comfort of Hamaca.
Read more about our photo shoot with Roko
£28,300
including delivery and VAT | excluding installation
United Kingdom Patent No. 2565372