wing
FURNITURE
SPACIOUS V-SHAPED DESK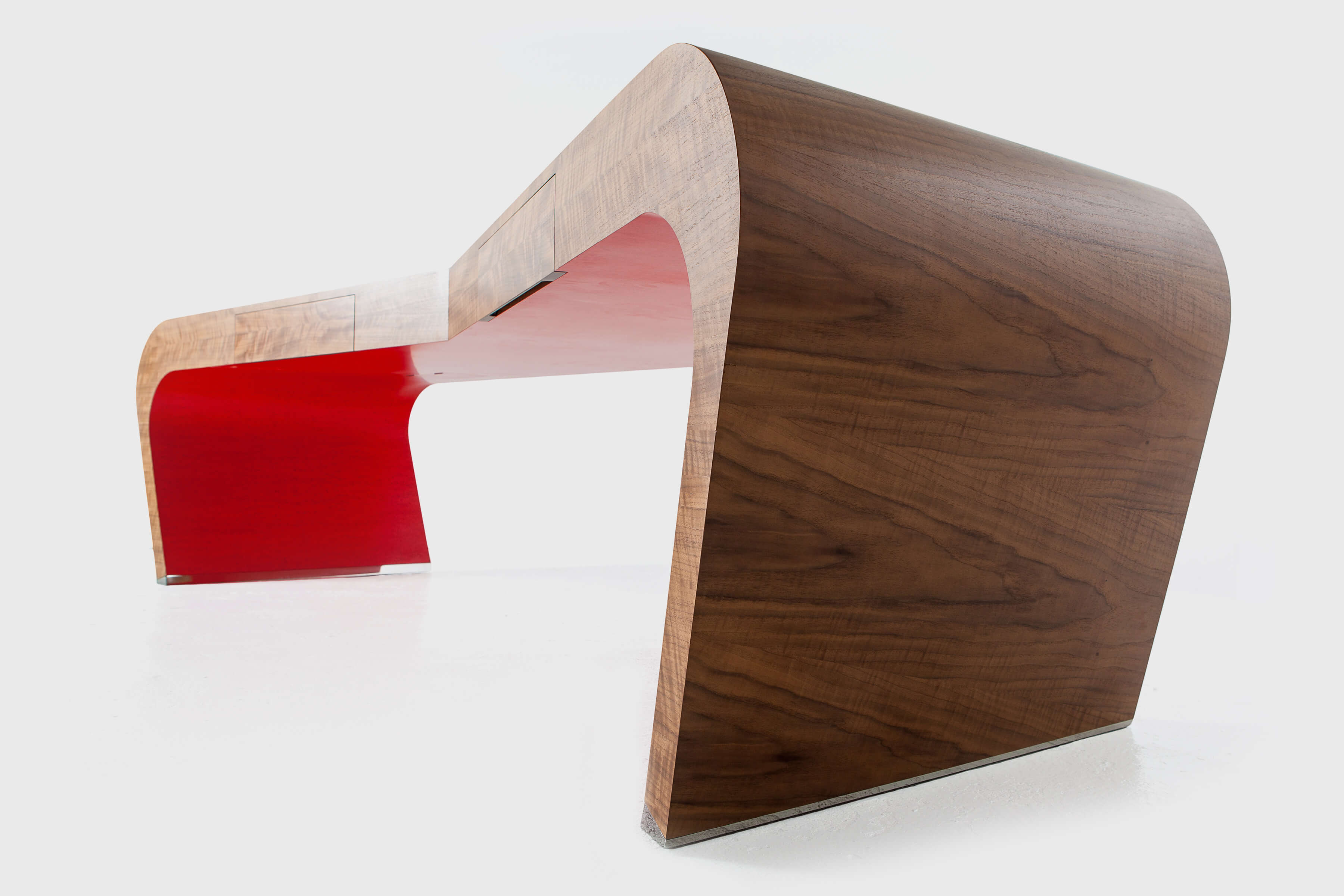 An empowering desk
As an evolution of the stiletto table we created this bold desk for large workspaces.  With its multi-faceted shape, it also works well in open-plan spaces, where many desks can look lost.  The outcome is a substantial, empowering piece of furniture.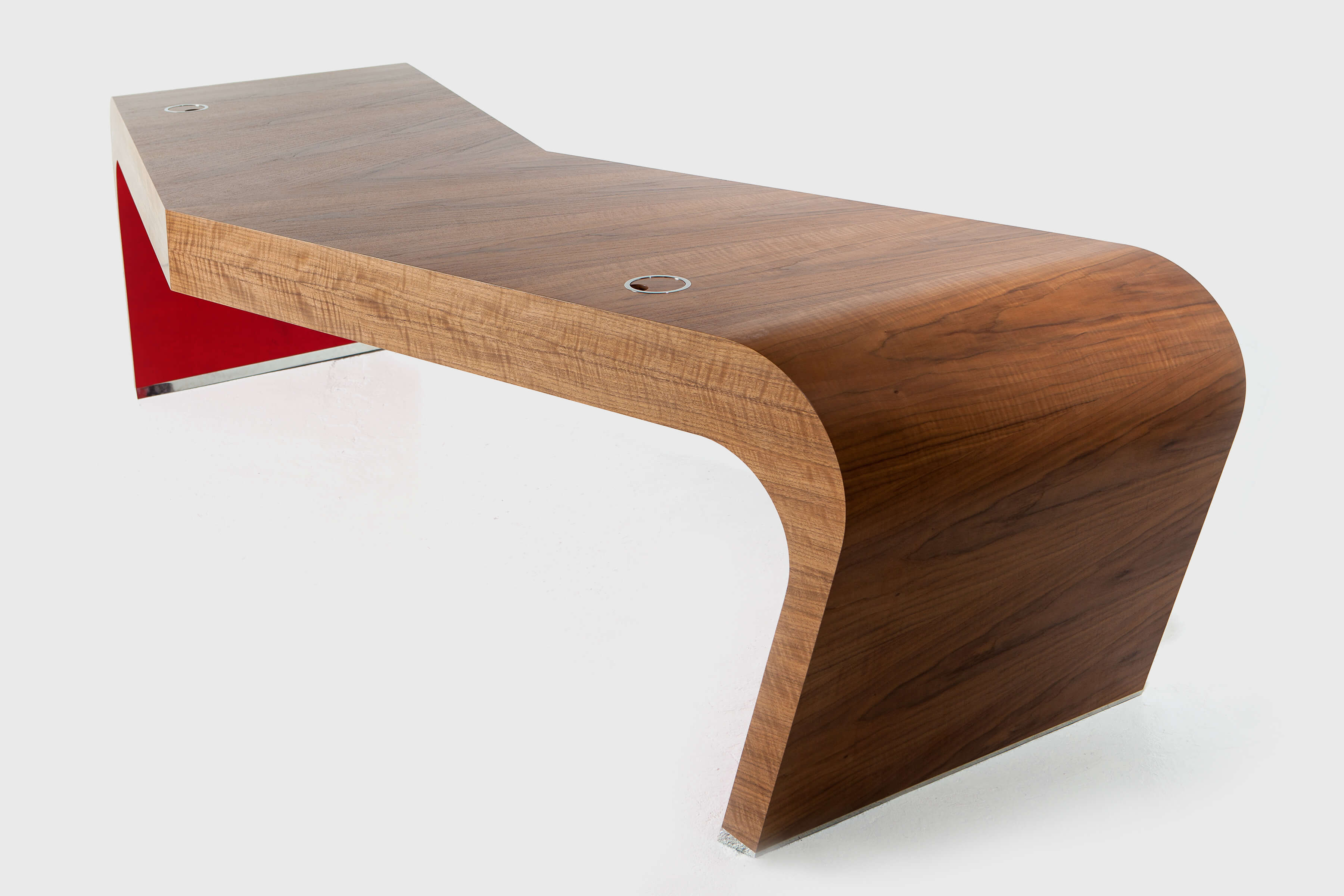 Unique shape for instinctive ergonomics
The gentle V shape flanks the central seating position and creates a natural divide, offering instinctive separation when switching between the computer and paperwork.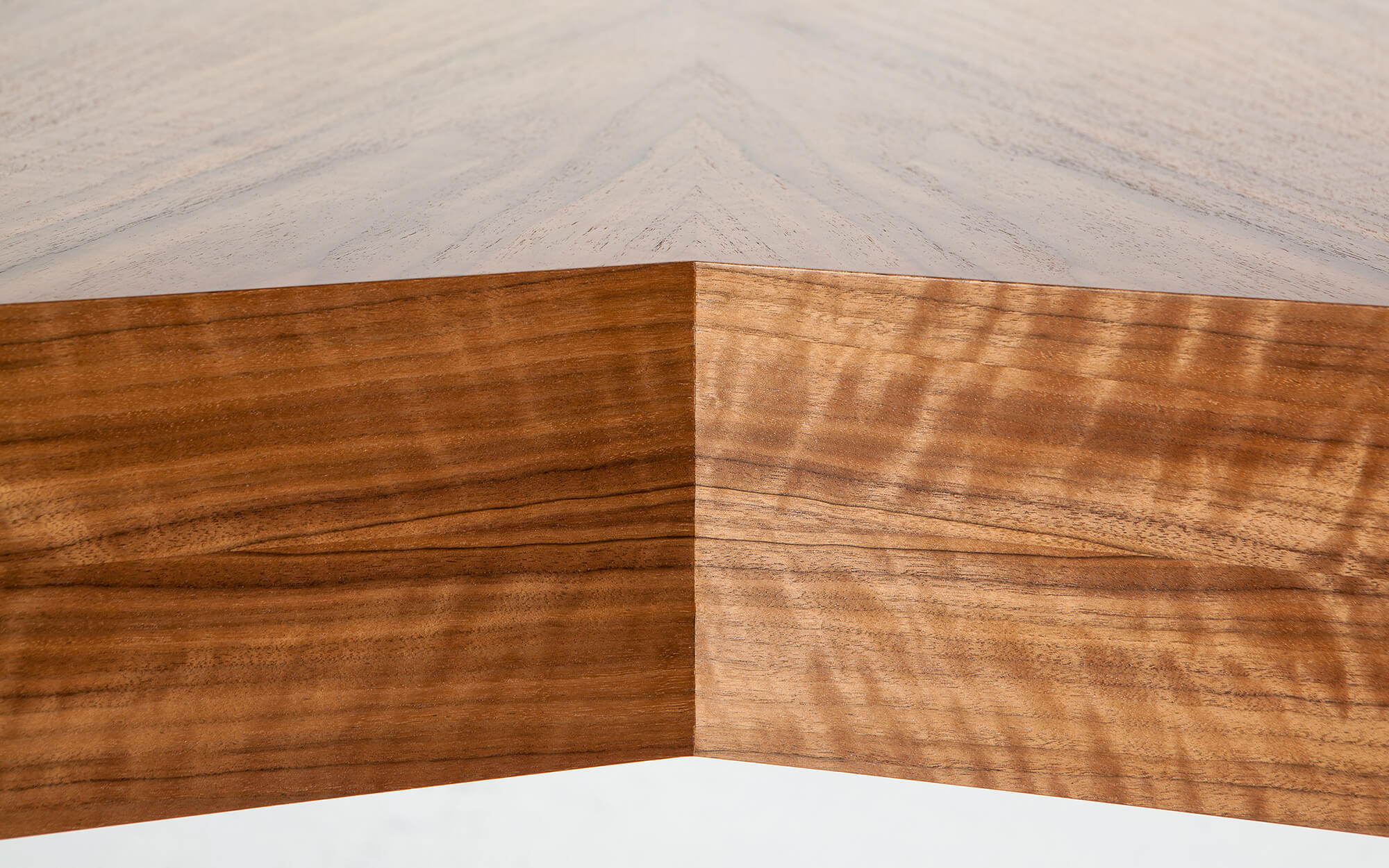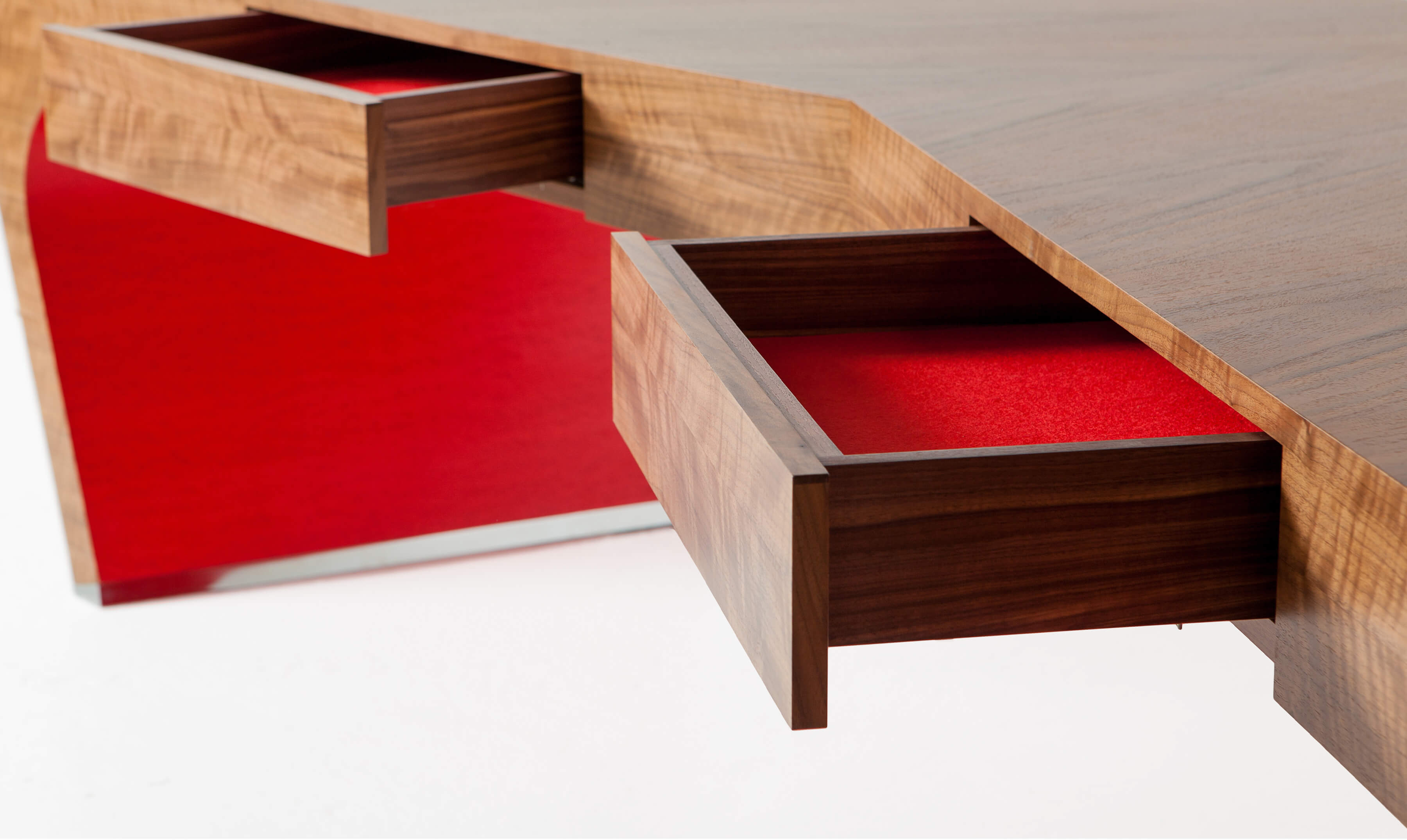 We work on many unique commissions for desks, either as special gifts or for clients directly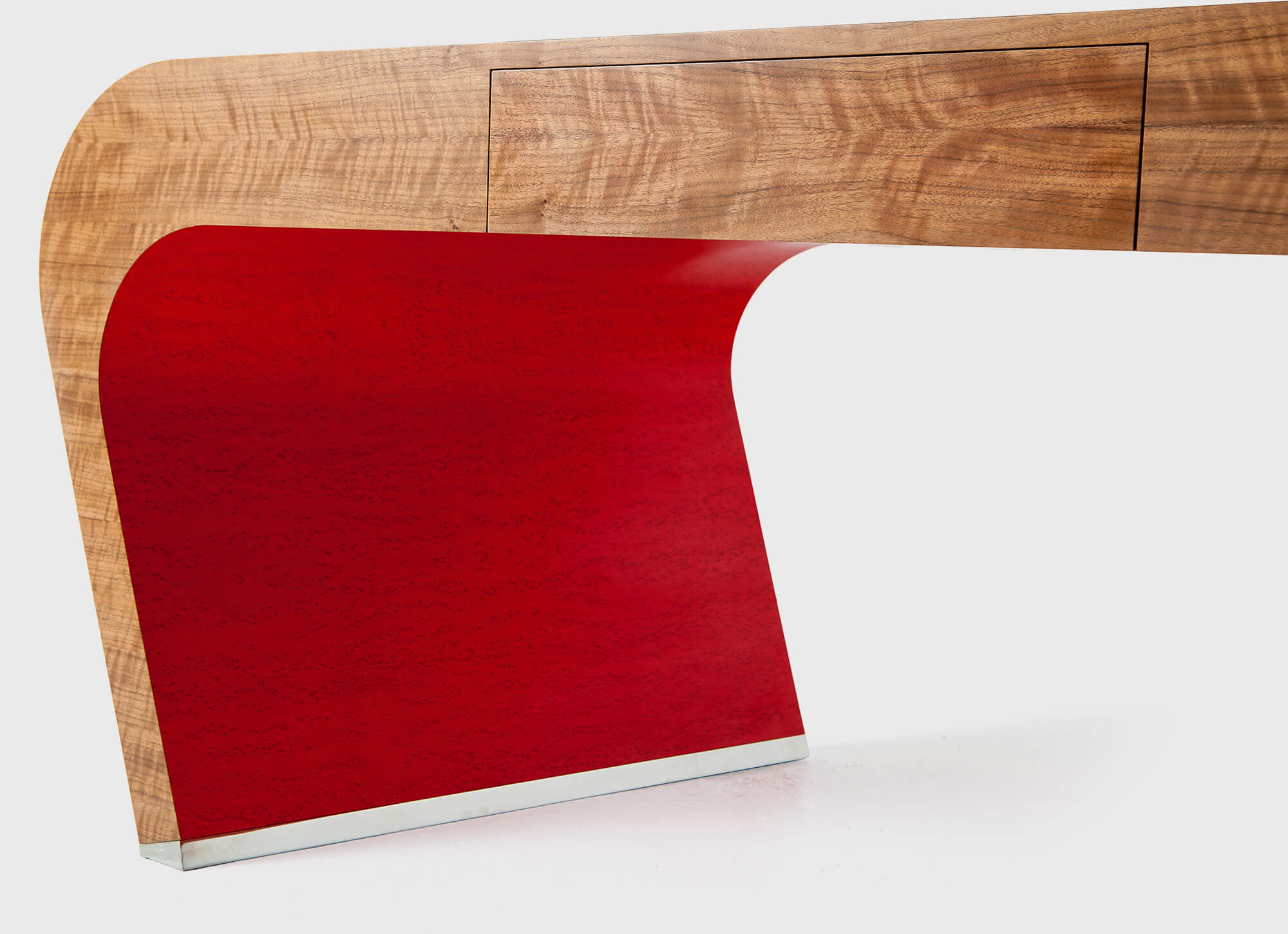 £60,900
including delivery and VAT