arc+
aspen
KITCHENS + CABINETRY
PIMLICO, LONDON
Compact but curvaceous with artful storage
Our brief was for a serene space, where 'things' could have their place, and the interesting design and materials could be enjoyed.  We needed to make use of every inch of available space, without feeling claustrophobic, and some areas needed the flexibility to have multiple functions.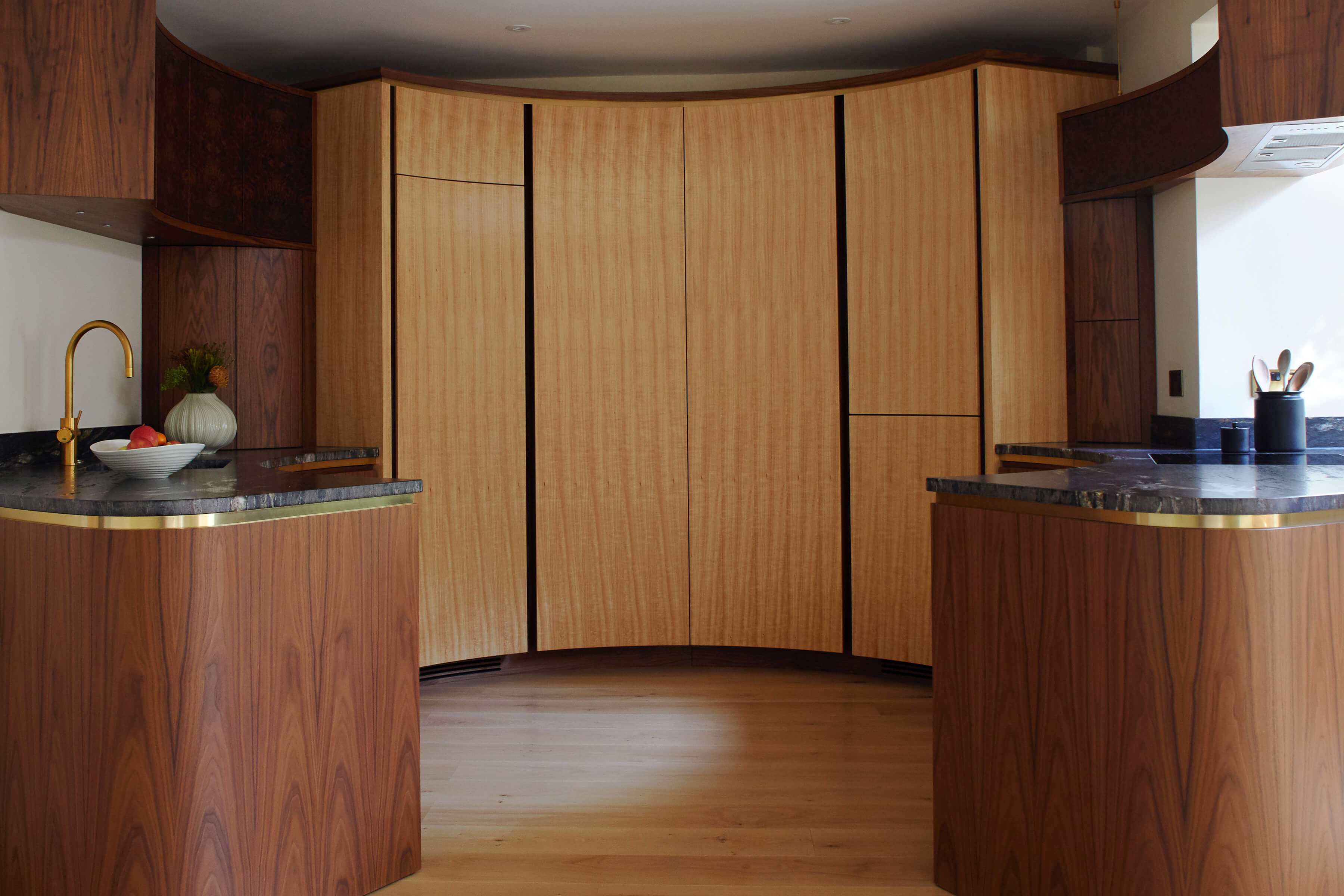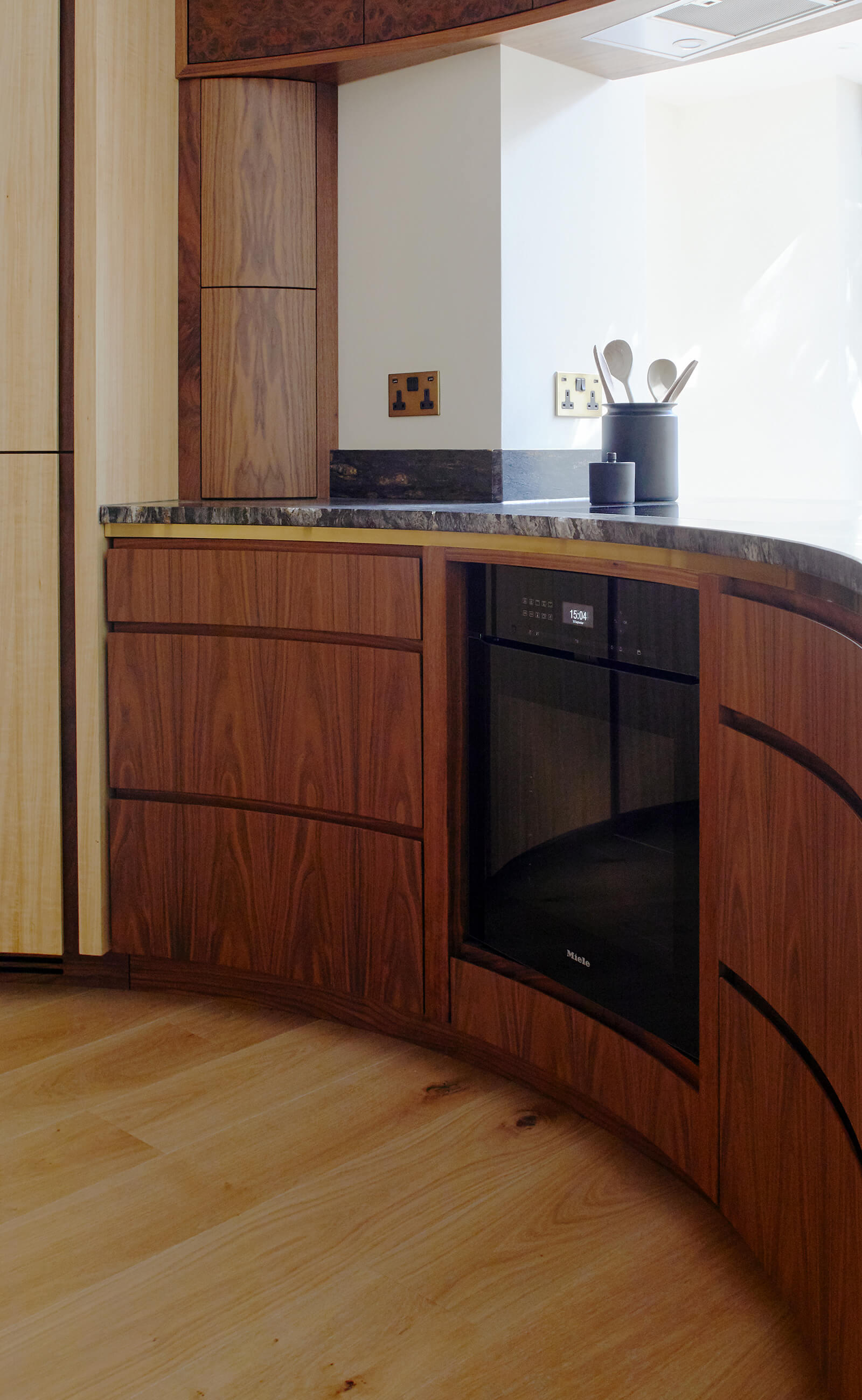 Luxurious warmth in walnut and aspen
The materials of cathedral-arched book-matched walnut (on the units), burr walnut (on the inside face of the gantry) and figured aspen (on the centre cupboards) show a thoughtful sensitivity to materials, that will be enjoyed even more over time as the owners become familiar with the organic patterns. The brass details give a luxurious warmth and set the tone for the palette for the rest of the house's joinery, that we designed, titled grey+grain.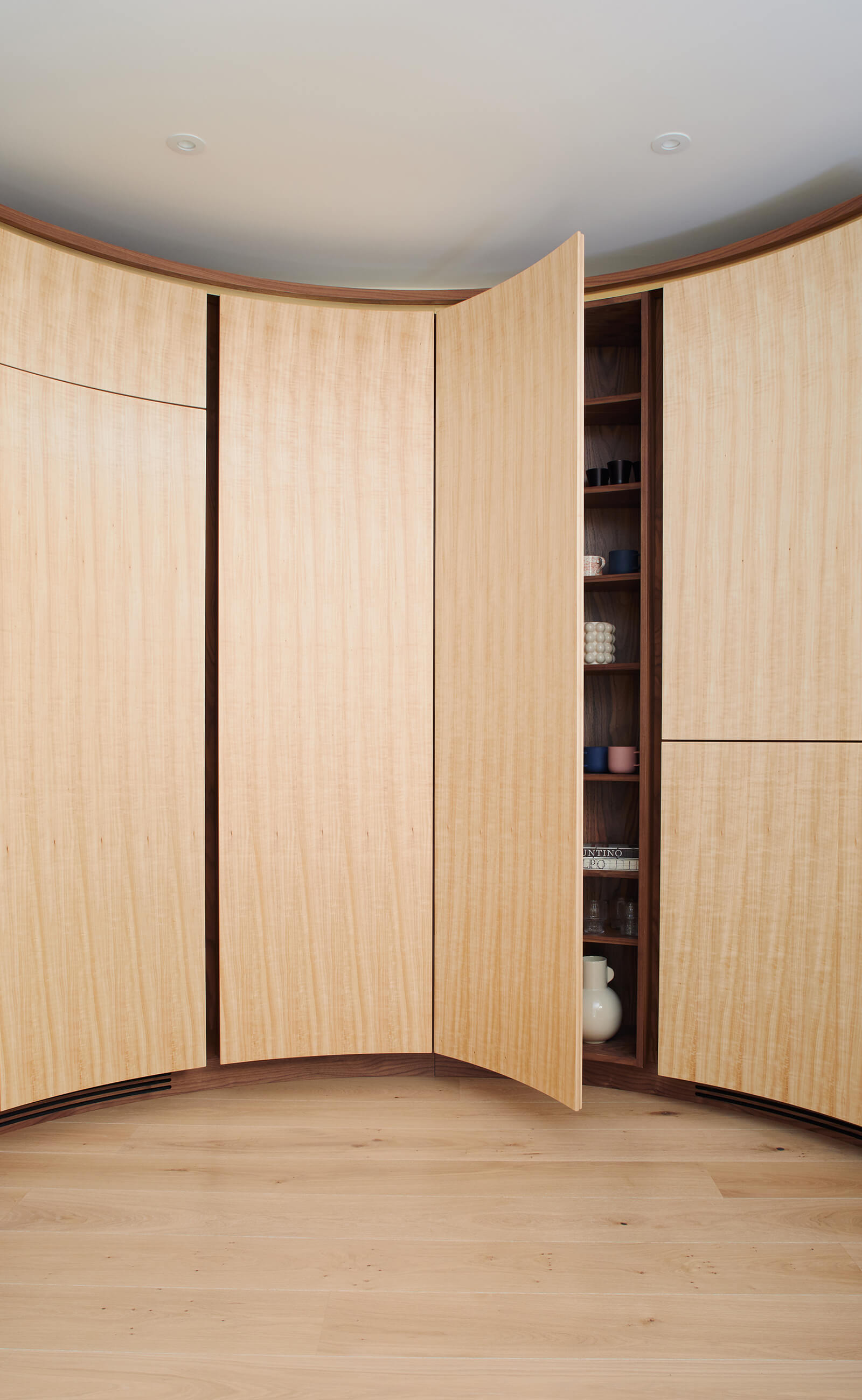 Defined areas, intrinsically connected
From this peninsula kitchen, you can see the dining area, the seating area beyond, and the view of the garden.  The sightlines are always of paramount consideration to Splinterworks, ensuring areas are clearly defined yet still connected, to make you feel at ease in an open-plan room.  
A large cabinet beyond the kitchen houses the television, air conditioning unit, and cutlery and crockery for the dining table.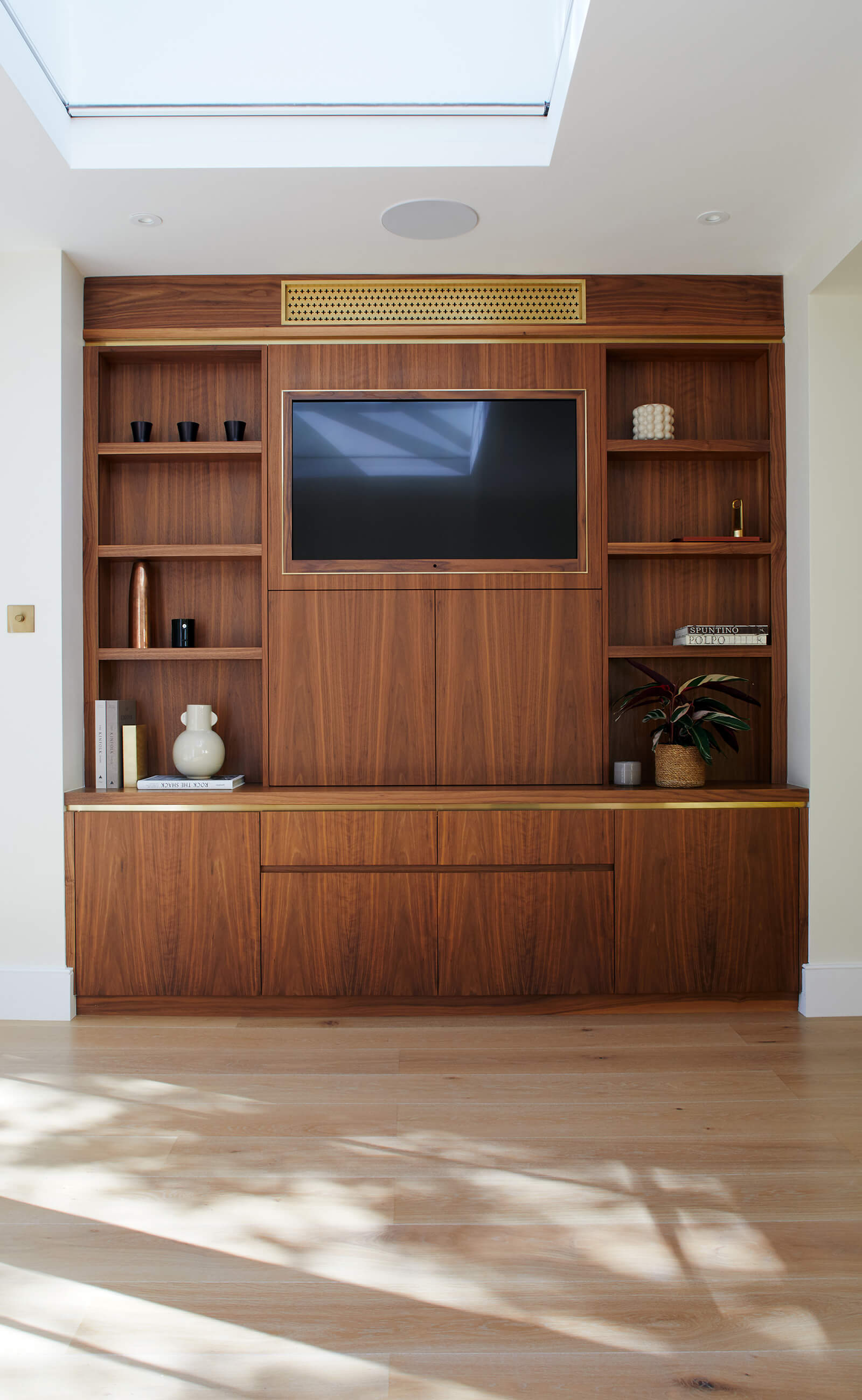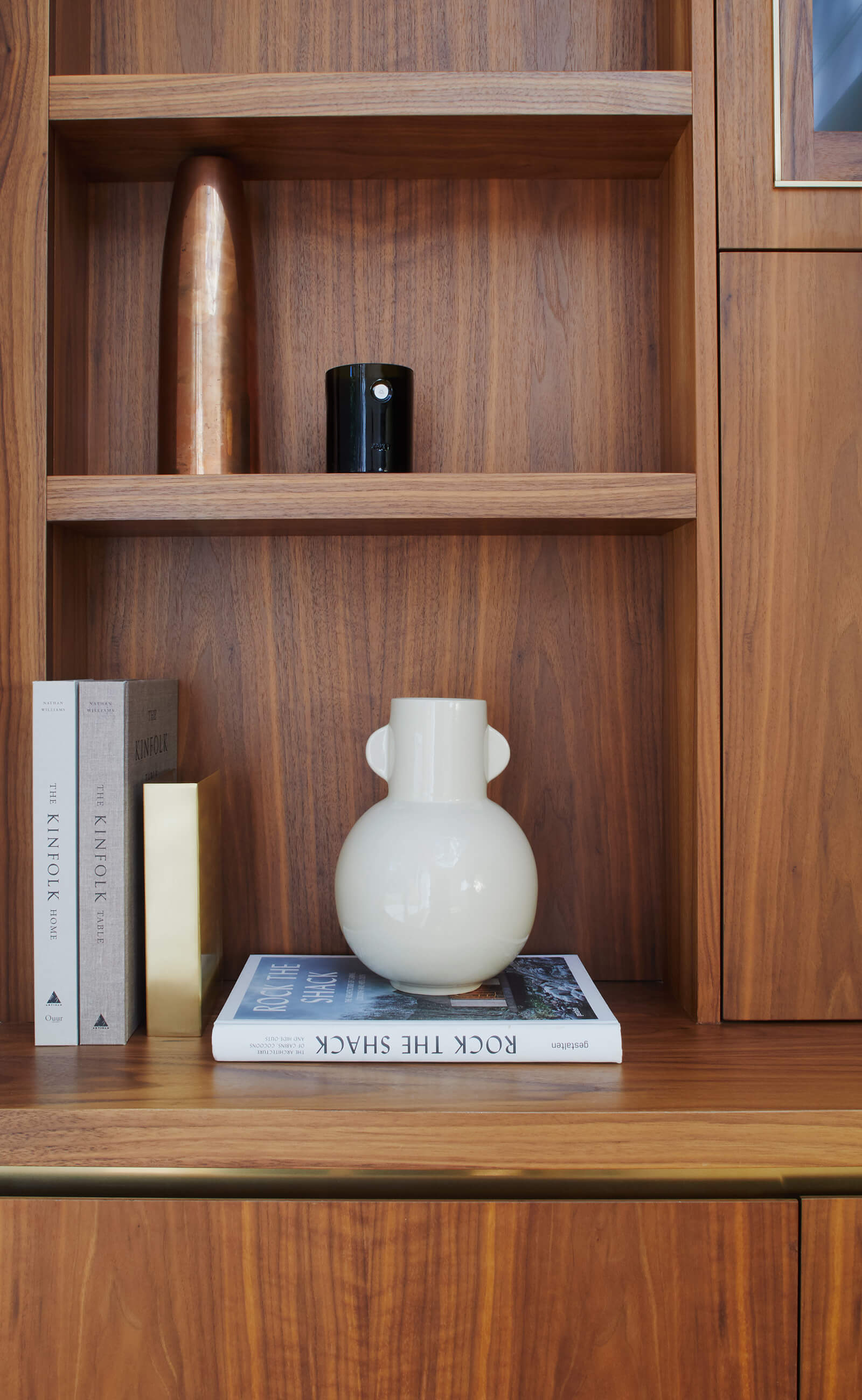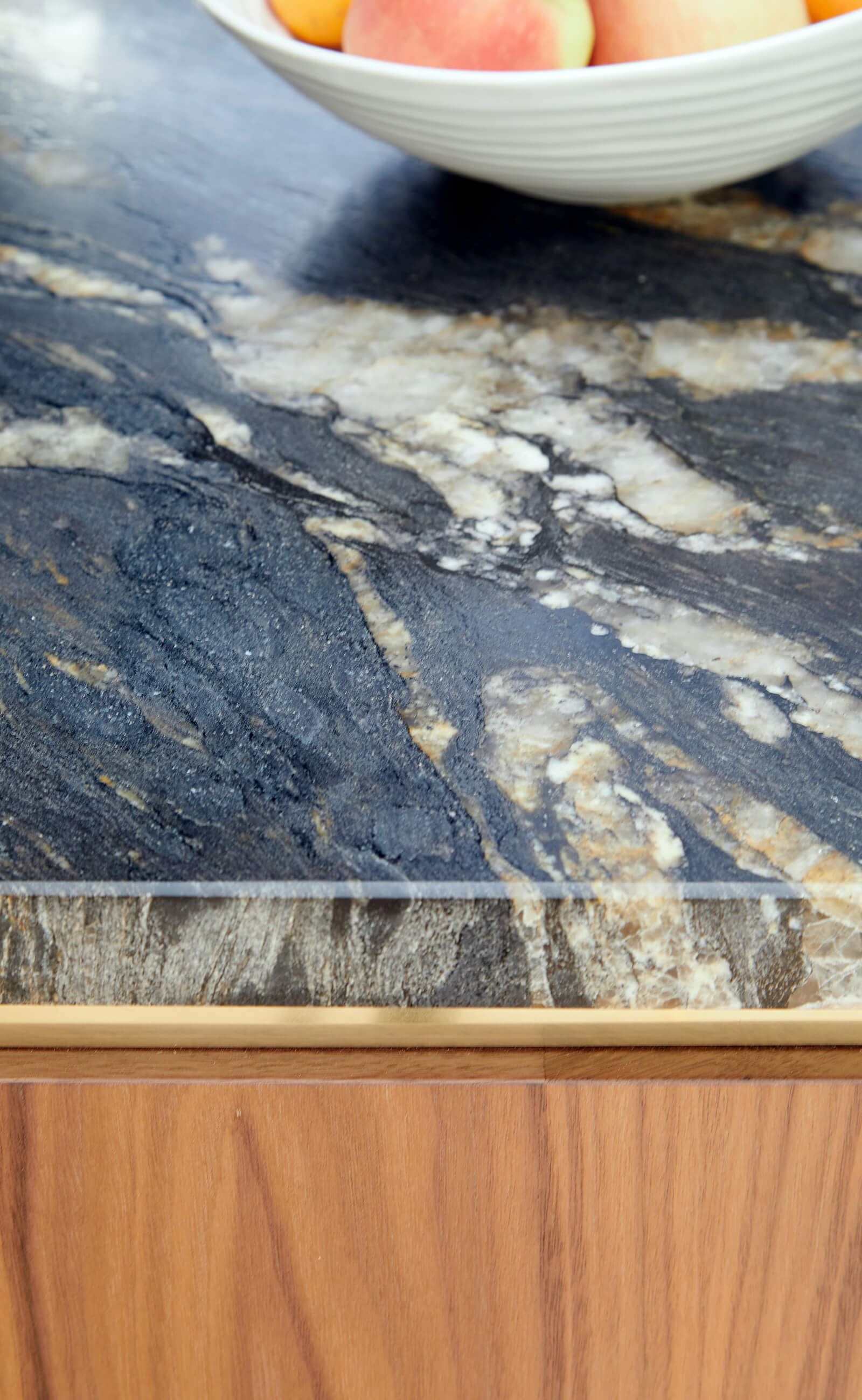 €125,000
including delivery, installation and VAT
More from
Kitchens + Cabinetry