concrete+
copper
KITCHENS + CABINETRY
MILE END, LONDON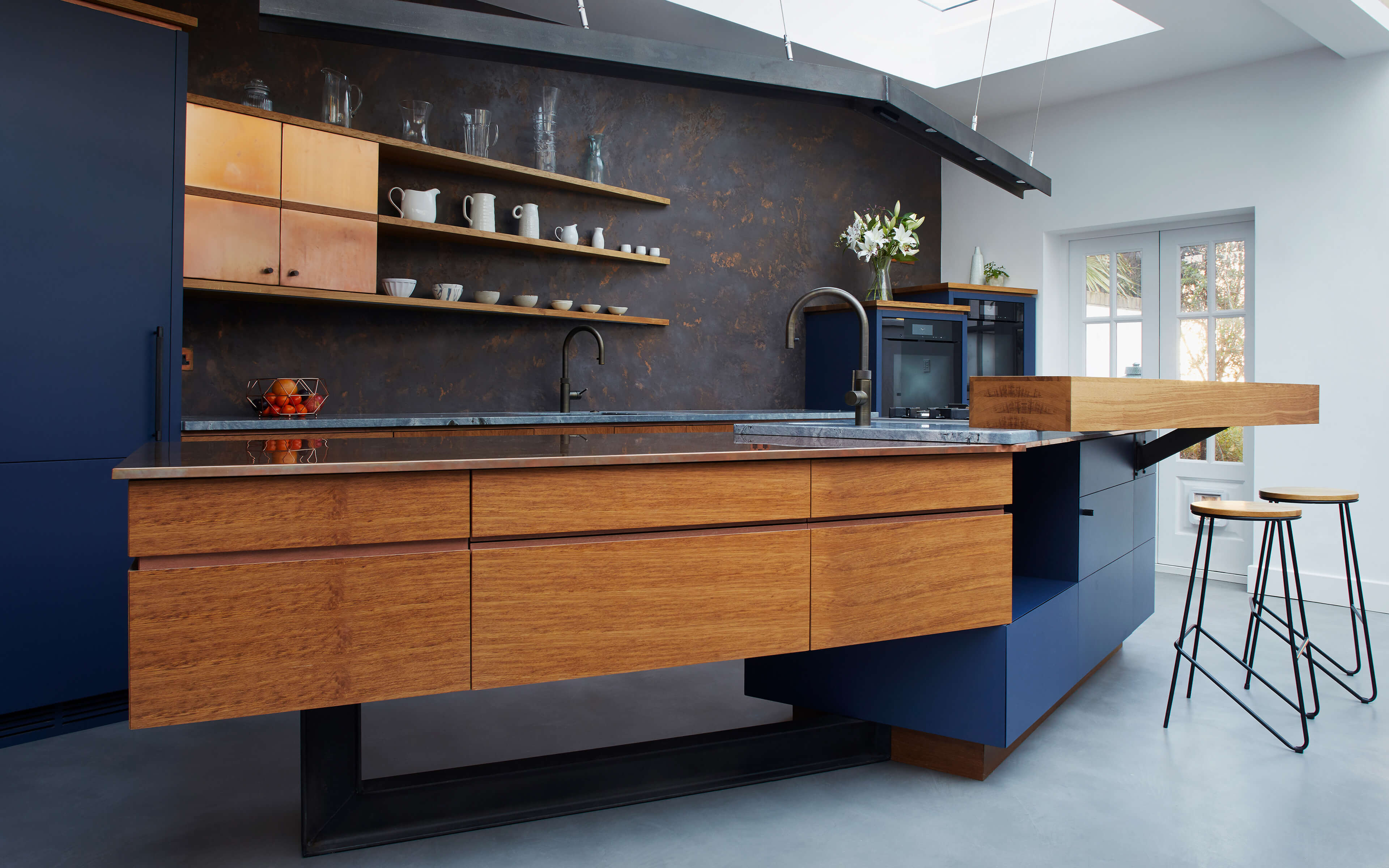 Tactile materials create a dynamic, ergonomic kitchen
With this London townhouse kitchen, we experimented with segmented blocks that collided together to create a dynamic and ergonomic family space. The resulting chevron-shaped layered island, with angled work surfaces and tapered shelving, loses the rigidity of the rectangular floor plan and imparts a fluidity to the space.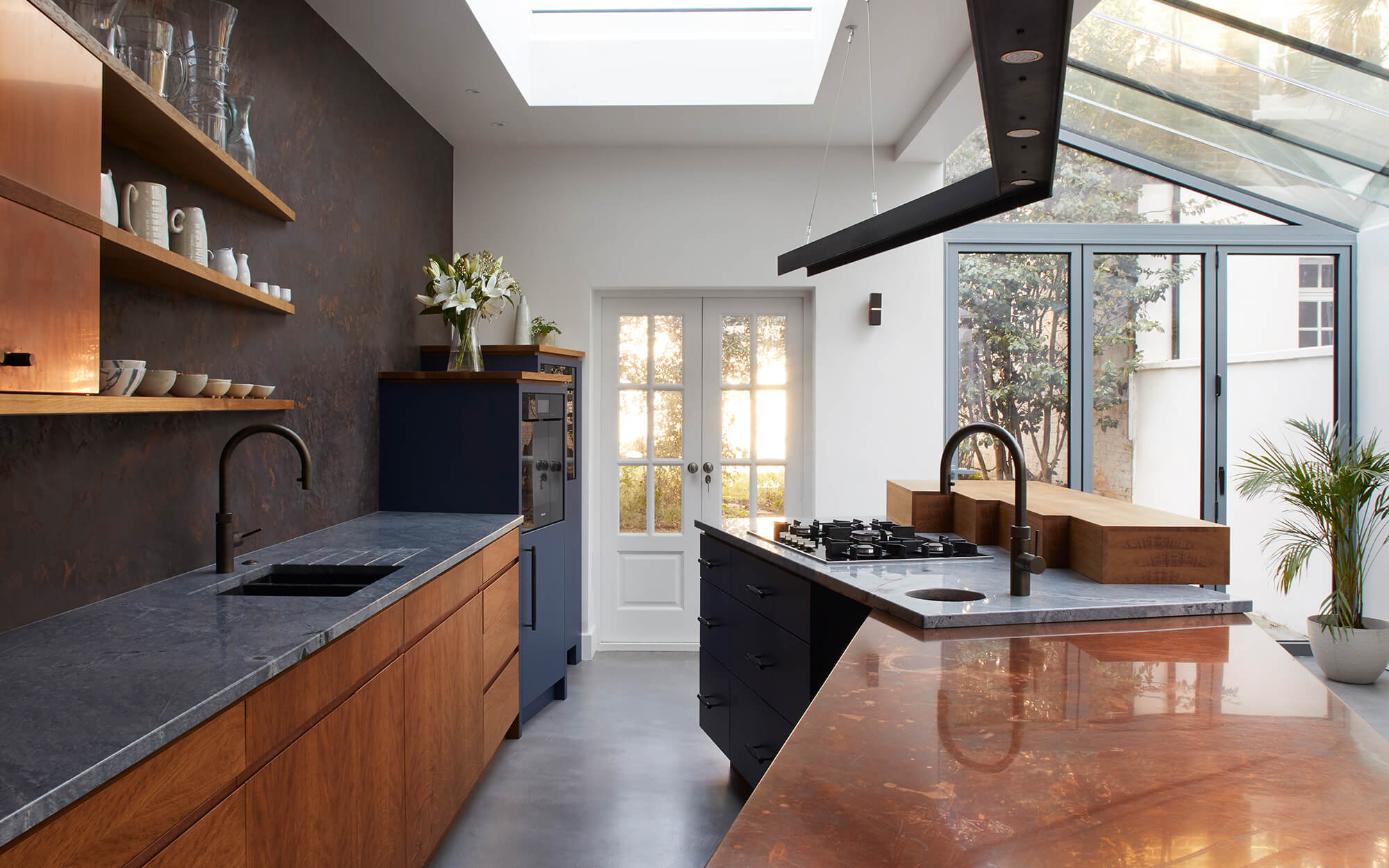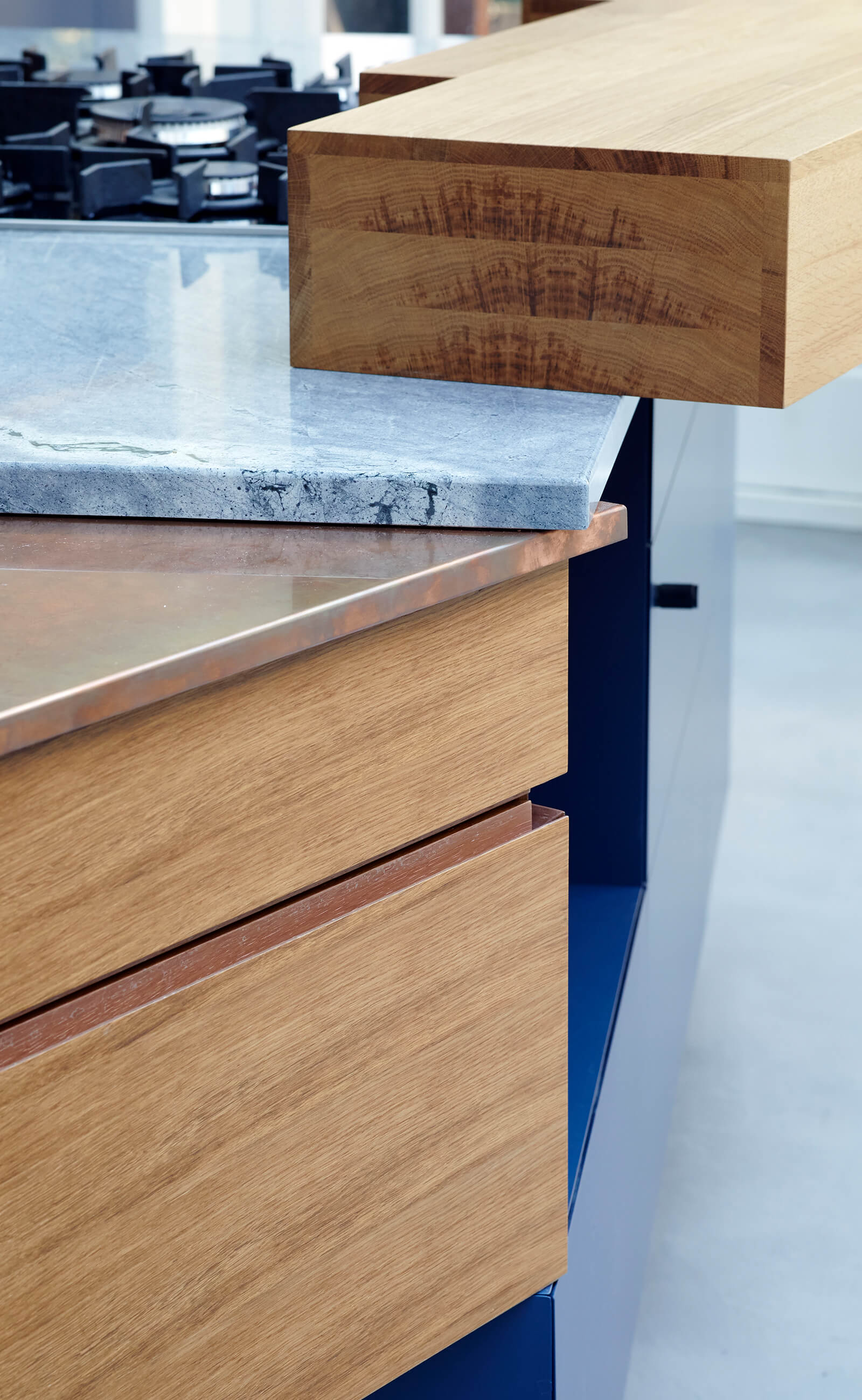 "They were great at helping us to really think about how we would use the space, making sure it balanced practicality with design."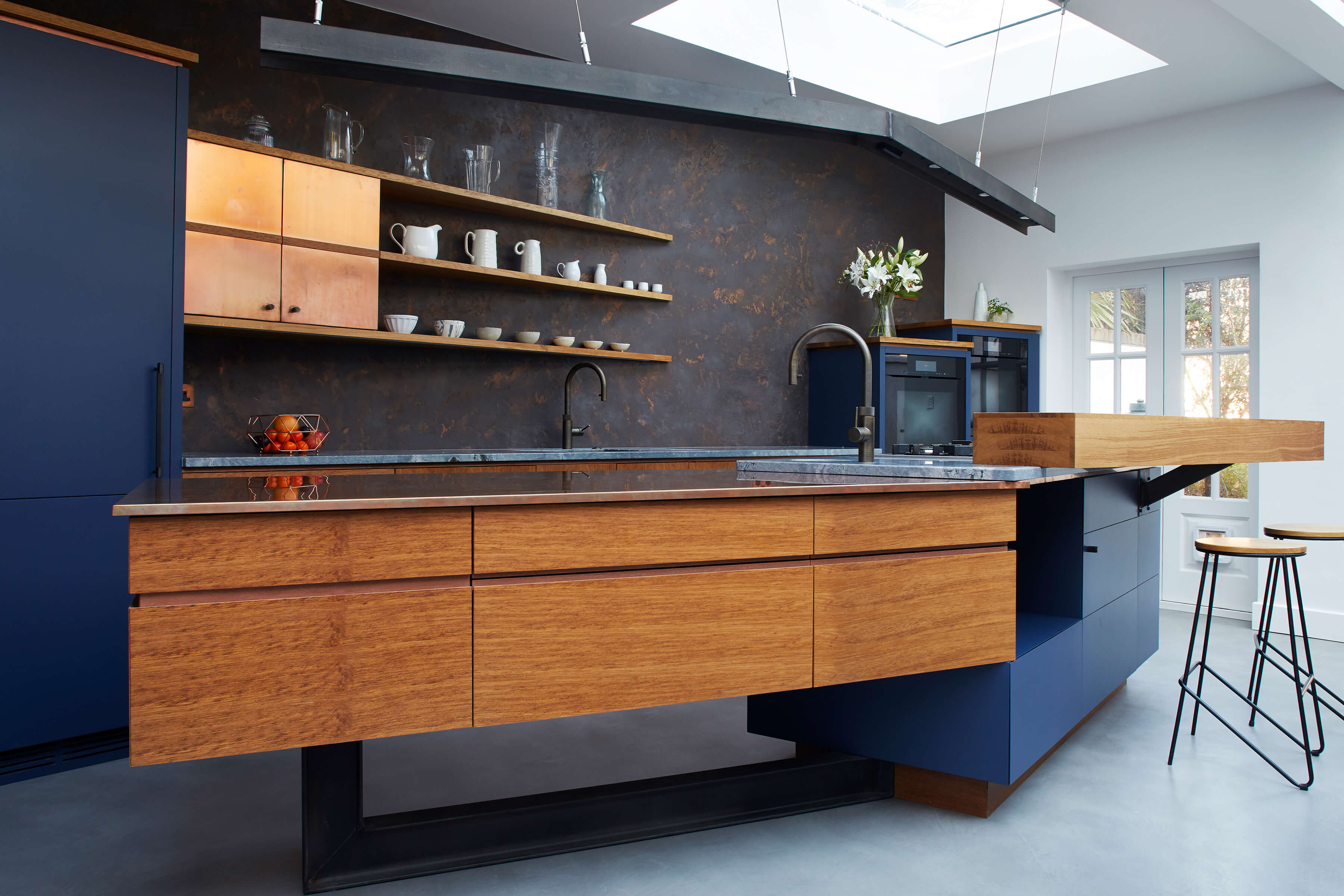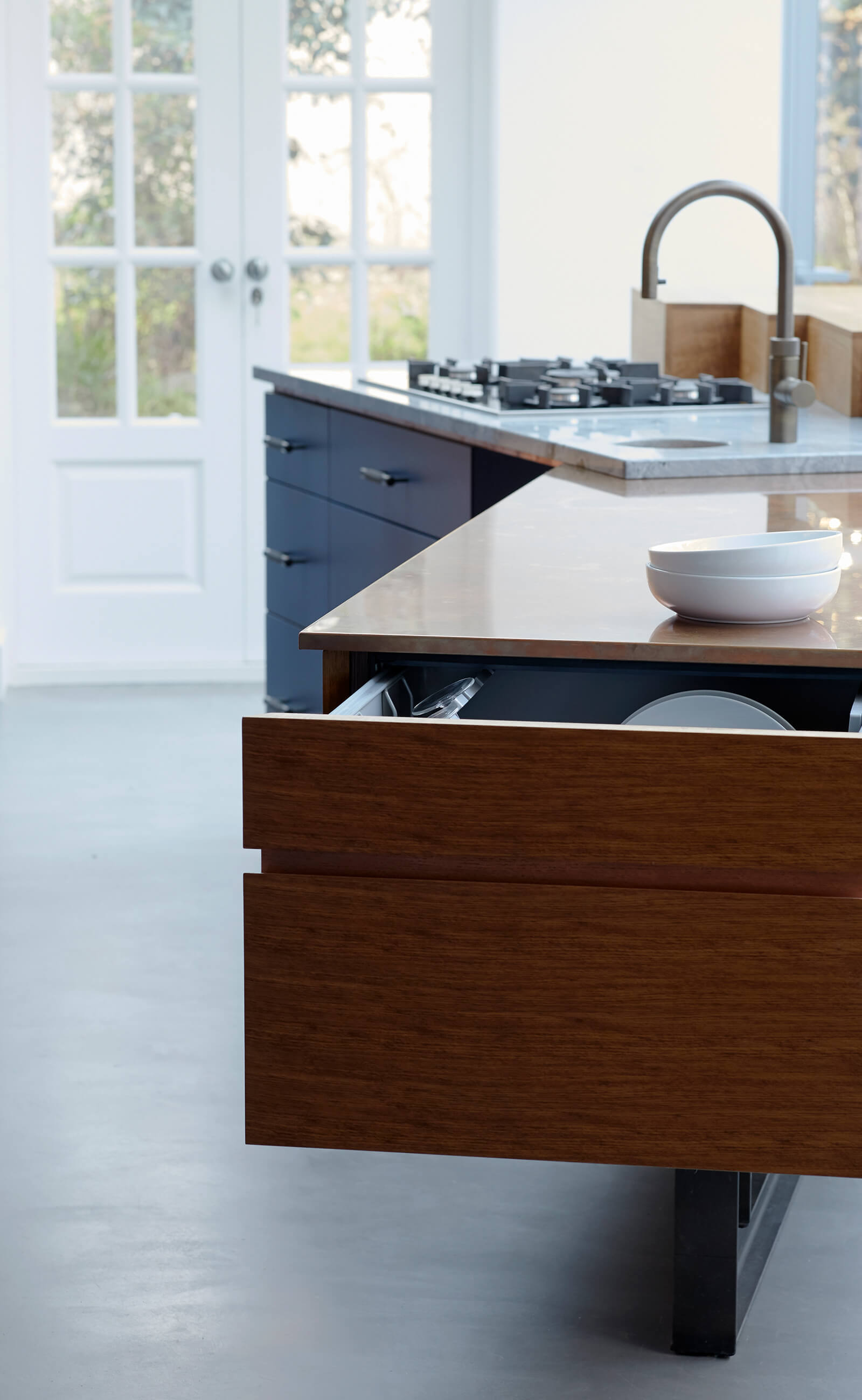 There is a clear logic to the kitchen's productivity
The food storage and large fridges are at one end, hidden in cobalt blue cabinets.  Food can be prepared in the island sink, then onto the hobs and oven, before arriving at the end of the island for plating up.
Once back from the kitchen table plates can be rinsed, and put straight into the large dishwasher where they can be unloaded and stored down the far end.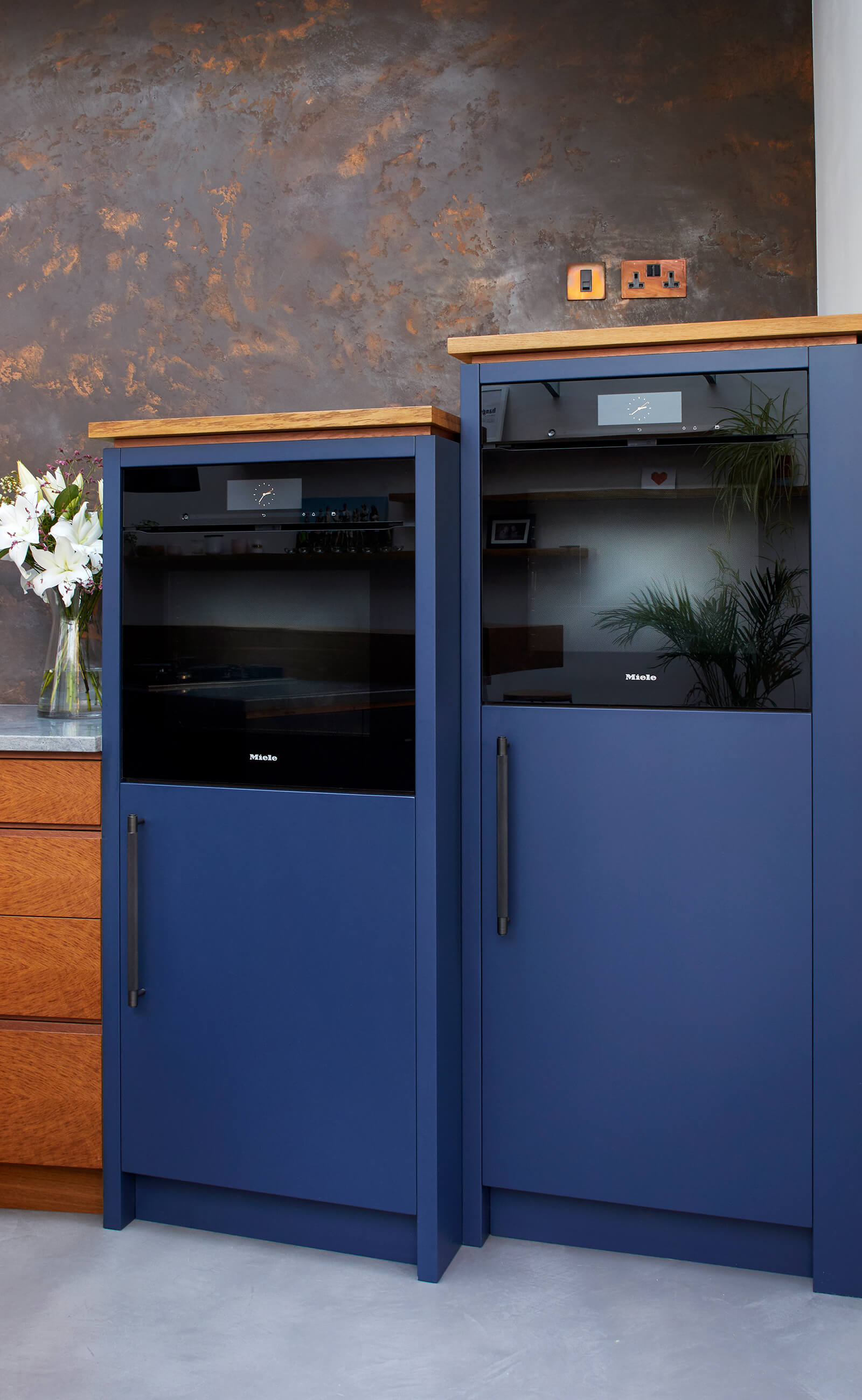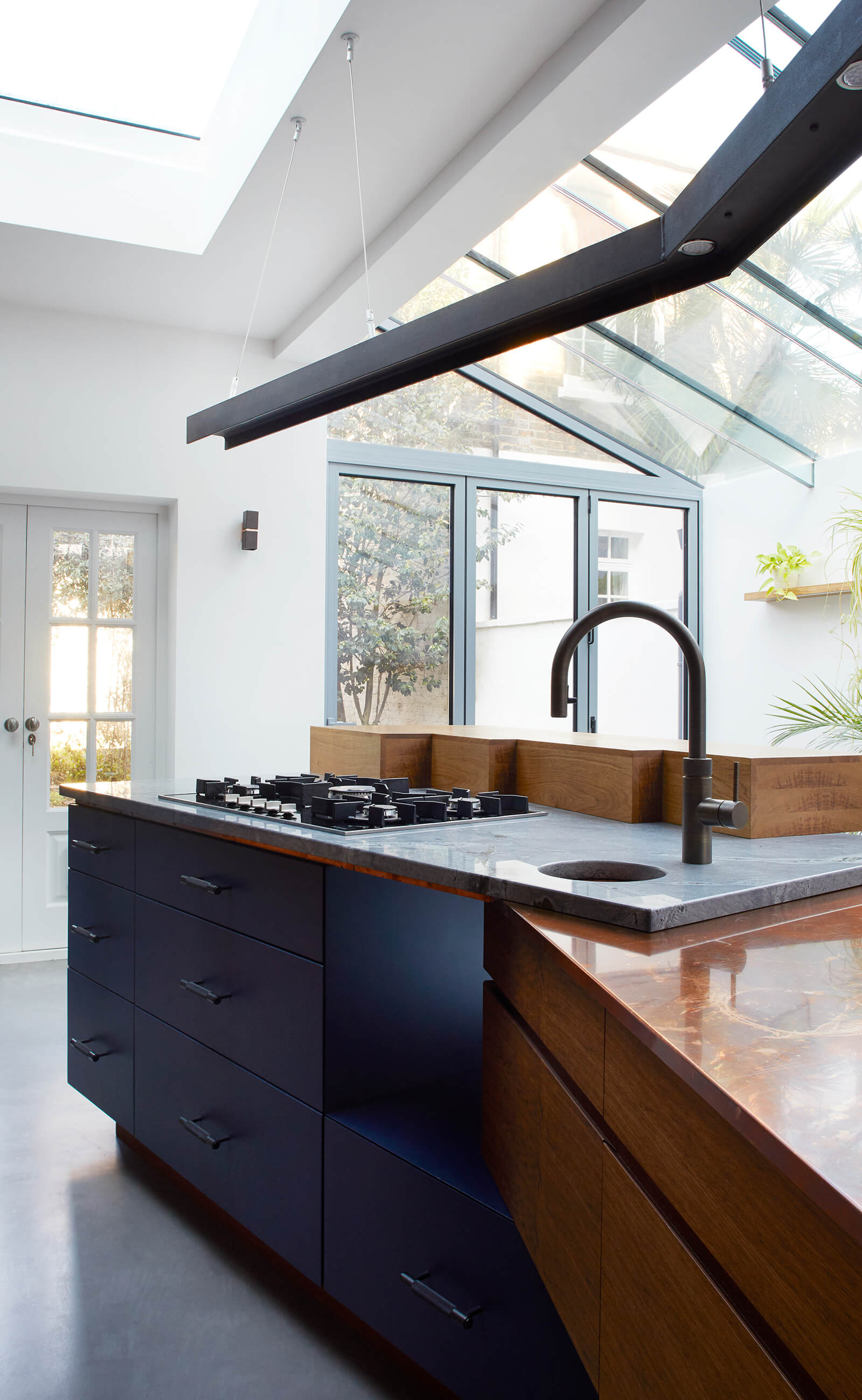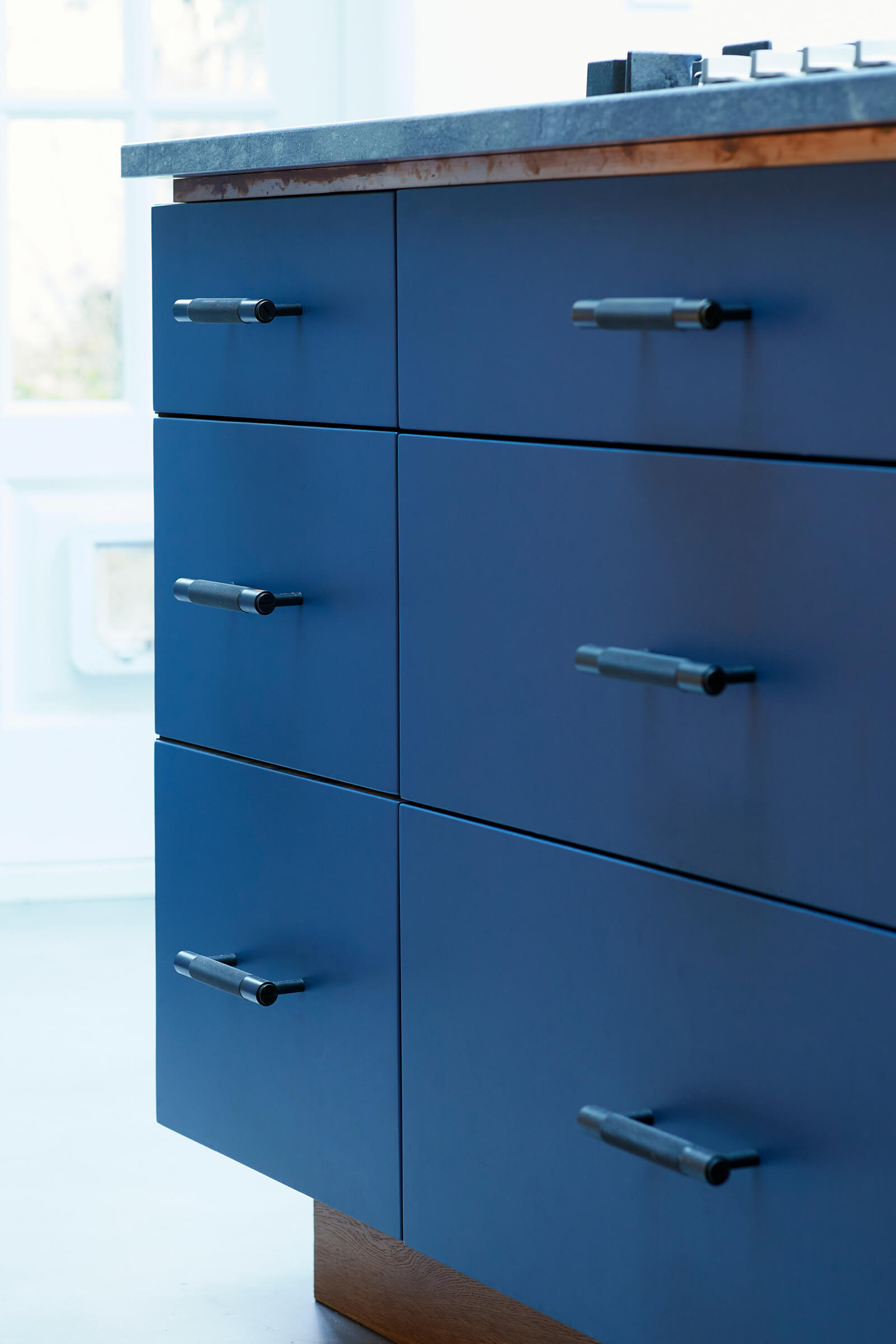 "Is it some giant sculpture or just a differently designed space? It is both, in fact. A functional piece of design, it doubles up as a cook room with lots of character."

India Today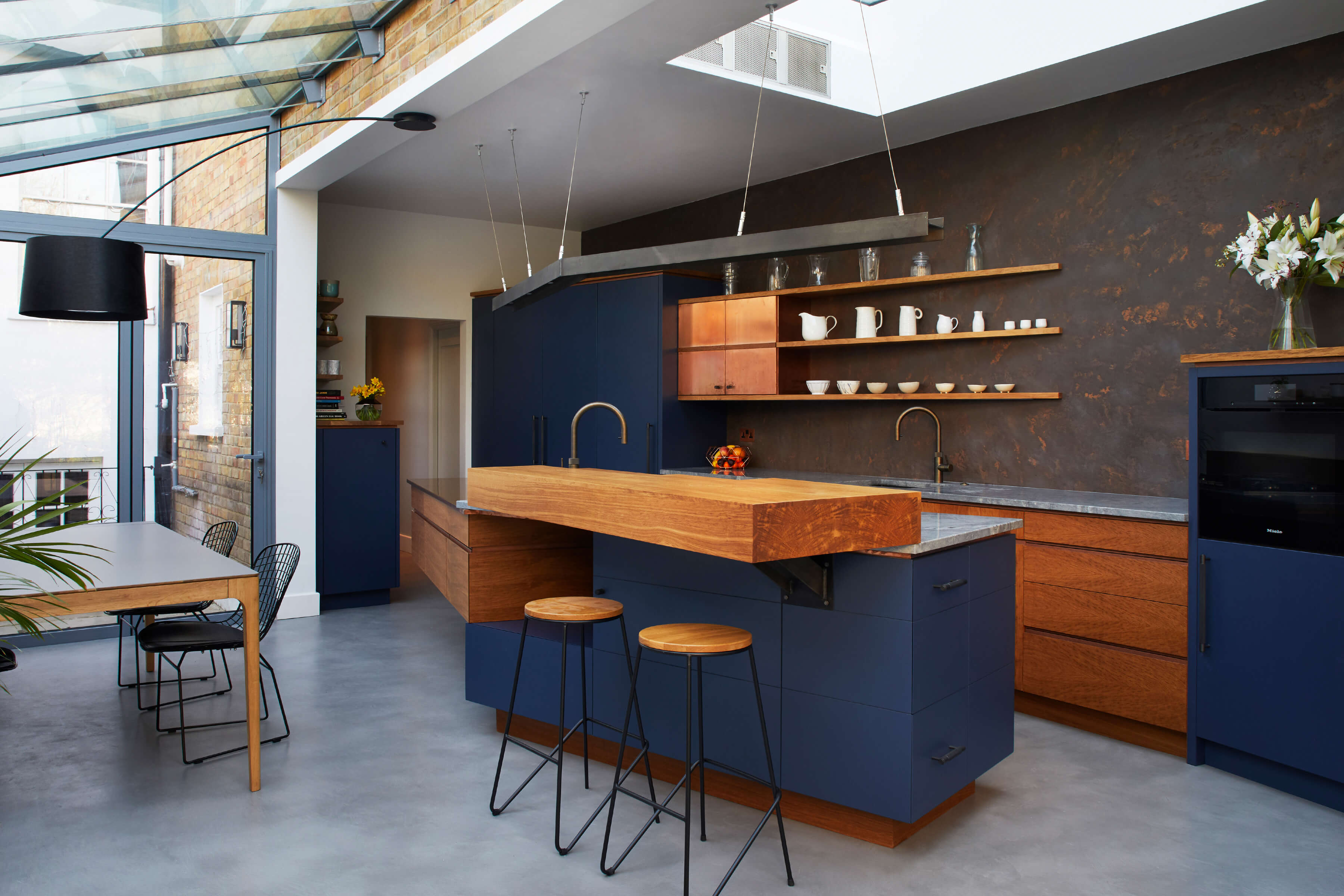 €125,000
including delivery, installation and VAT
More from
Kitchens + Cabinetry