dark+
brass
KITCHENS + CABINETRY
WANDSWORTH, LONDON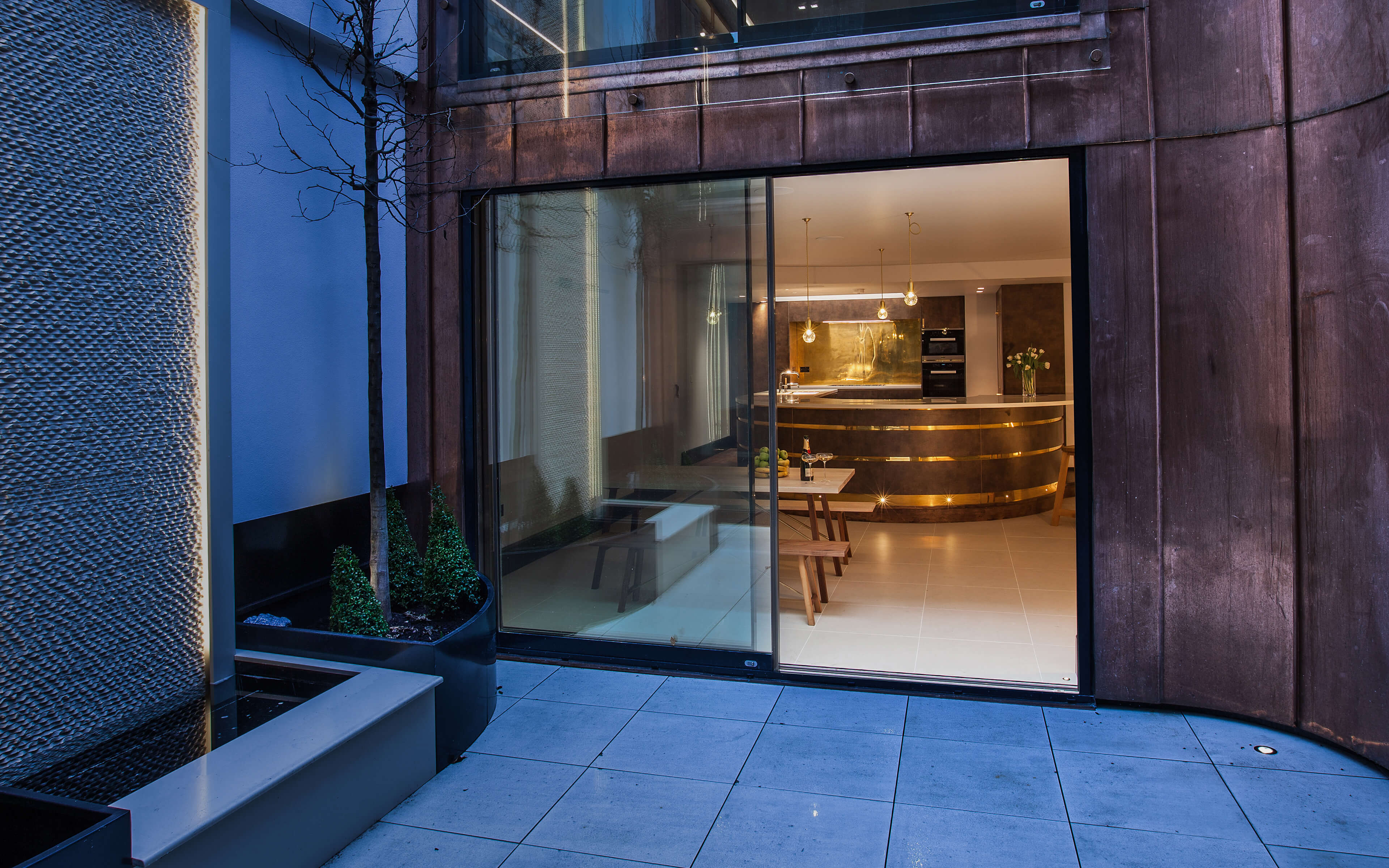 A luxurious and tactile space for entertaining
We were commissioned to create the Dark+Brass contemporary kitchen for a home built within the grounds of a restored 19th Century church in London. The owners recognised a challenging opportunity and called us in to design an extraordinary space.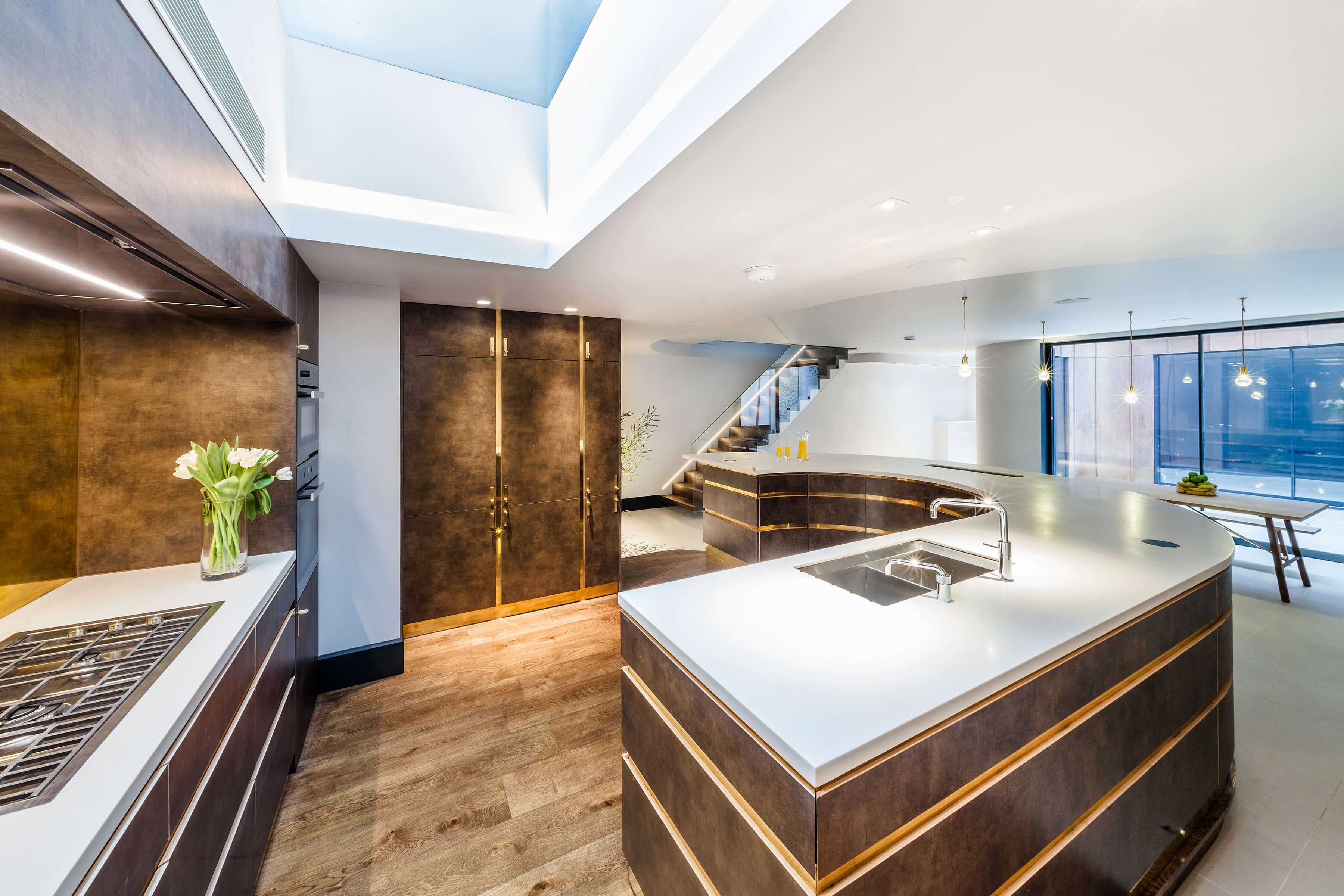 A commanding central feature for entertaining
It was important the room would function well for entertaining, so to help people move comfortably around the large space, we designed an arc-shaped island unit. This directs people around the outside of the main workings of the kitchen, to the cinema room behind.
"Will we even still call it 'the kitchen' in the future? Rooms that once pigeon-holed our activities are morphing into one large sociable living space – it just so happens you can cook there too."

Miles Hartwell, speaking on Grand Designs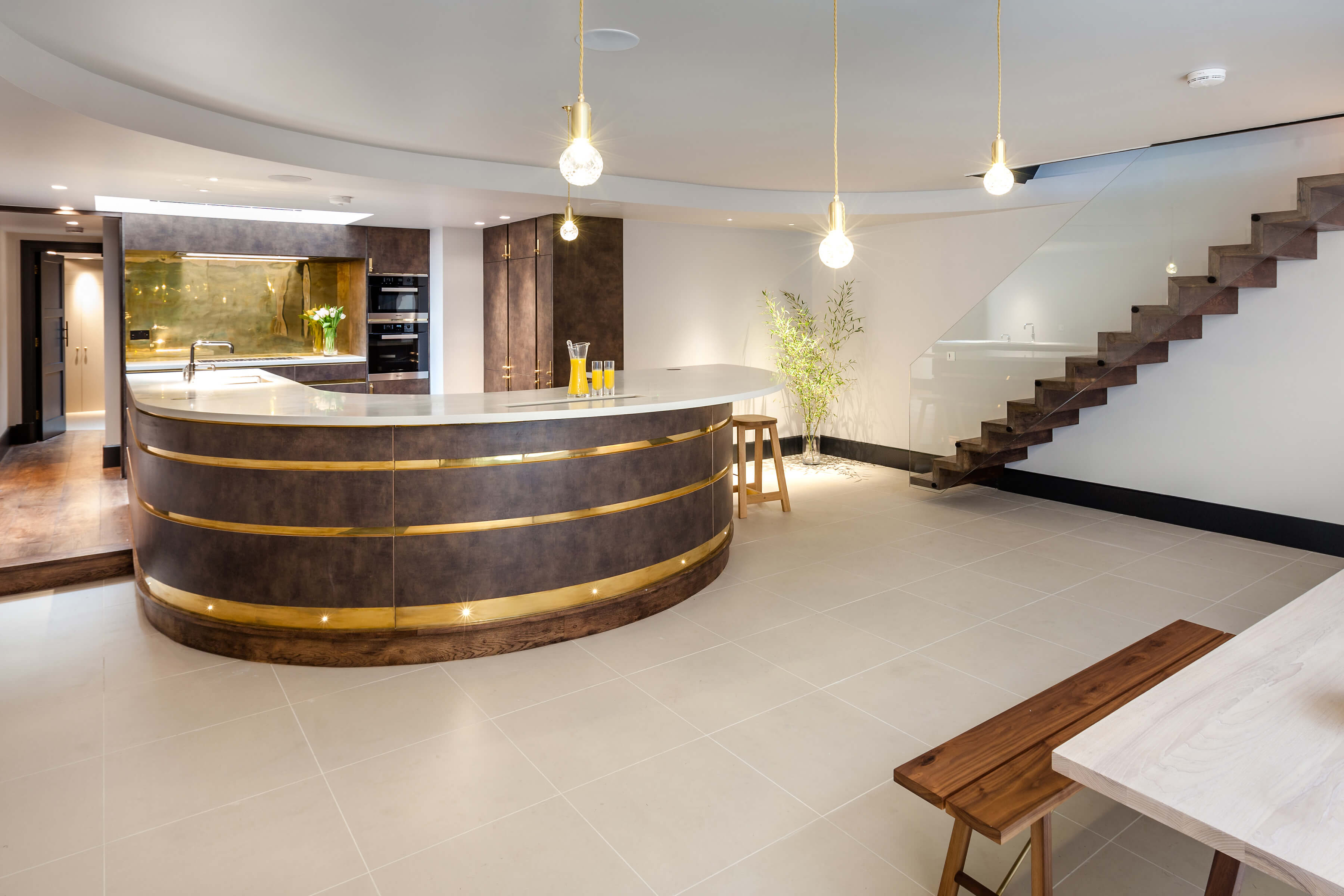 The brass trim that defines the cabinetry in bands, not only breaks up the block of cabinets aesthetically,  it is also lines the interior of each pull handle to give definition, and a luxurious tactile feel upon opening.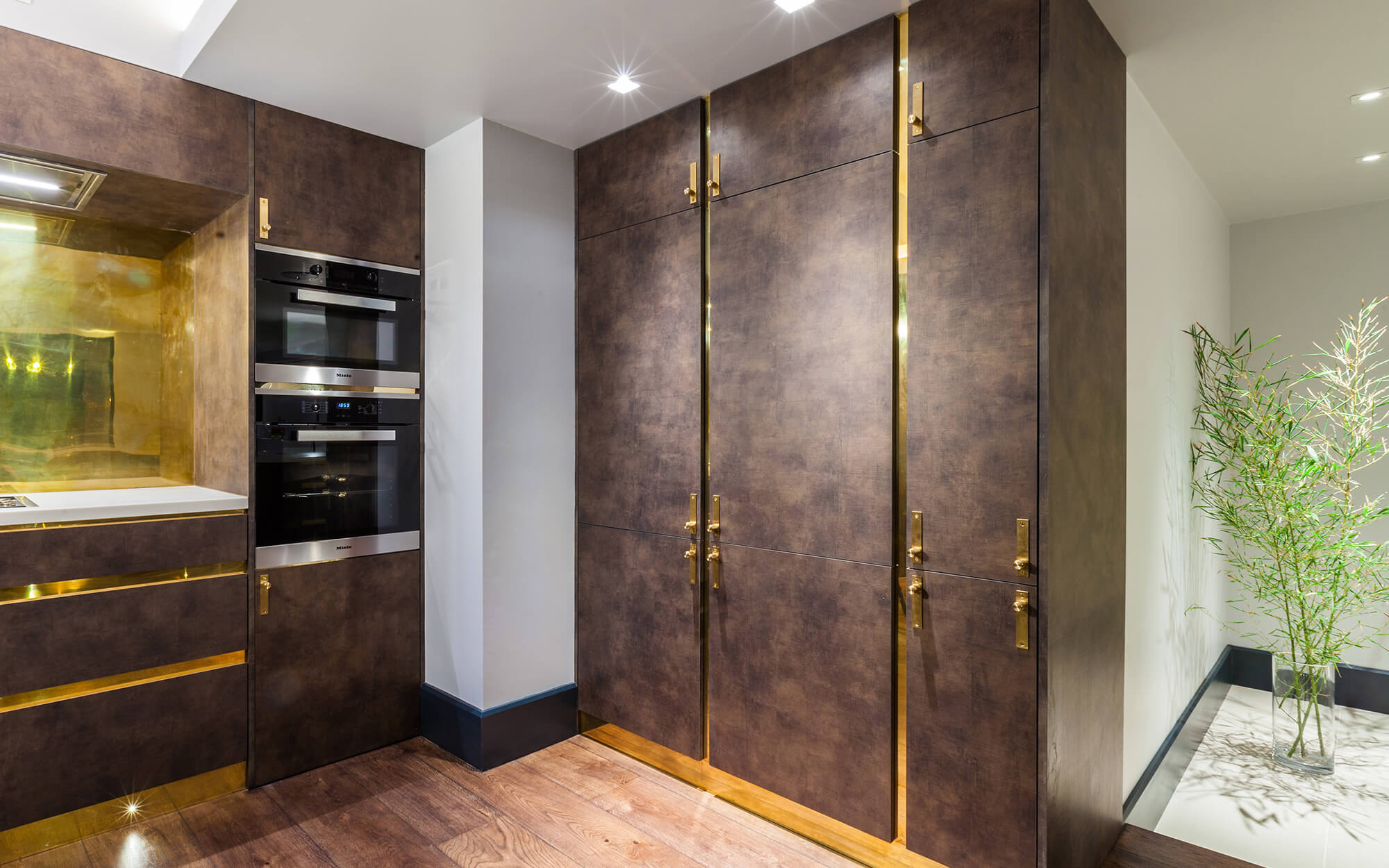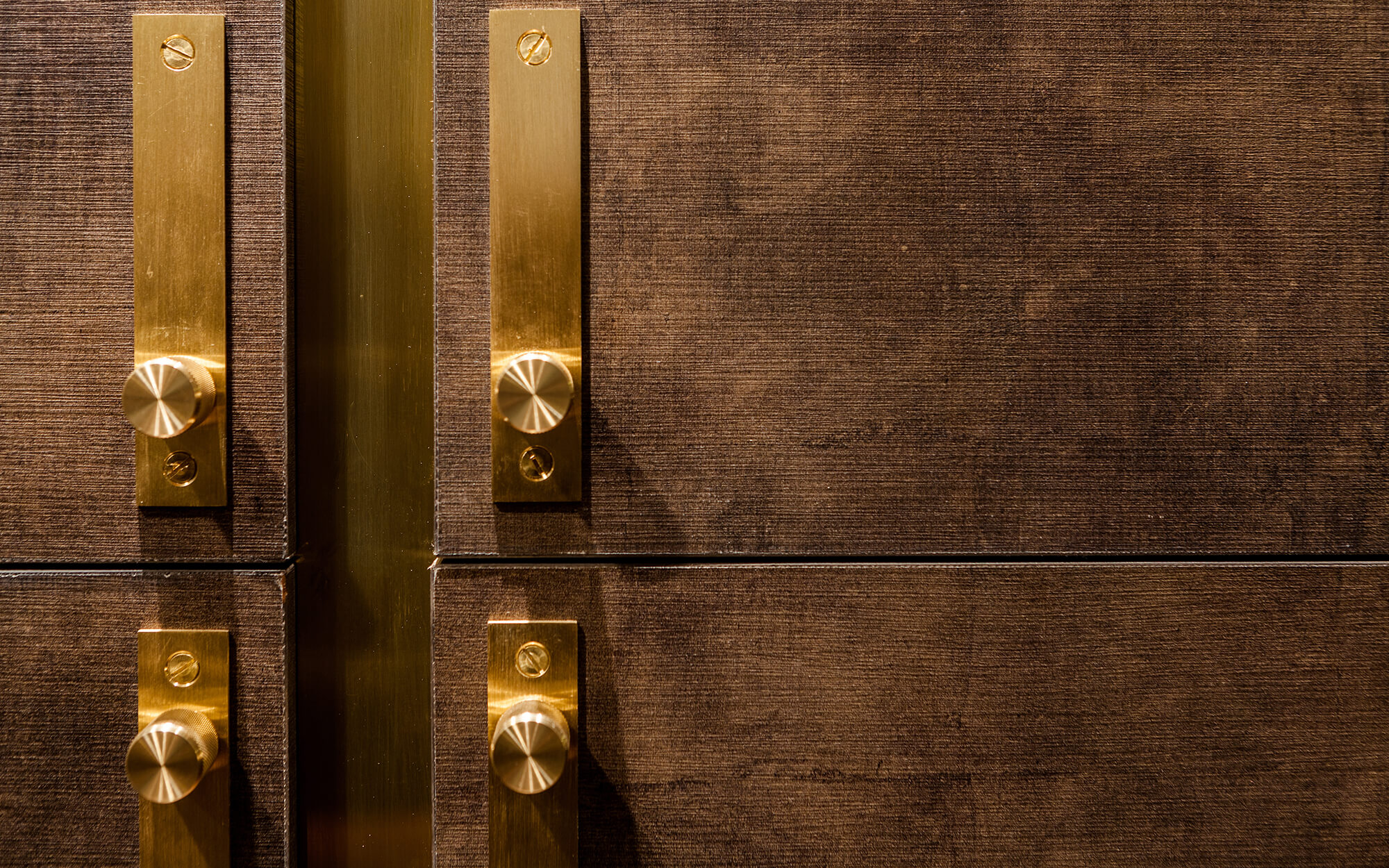 Another architectural detail we were keen to exploit was the beautiful skylight. We aligned the high kitchen cabinetry at the rear of the space exactly with the edge of the skylight, capitalising on the natural light and creating a pleasing balance within the room.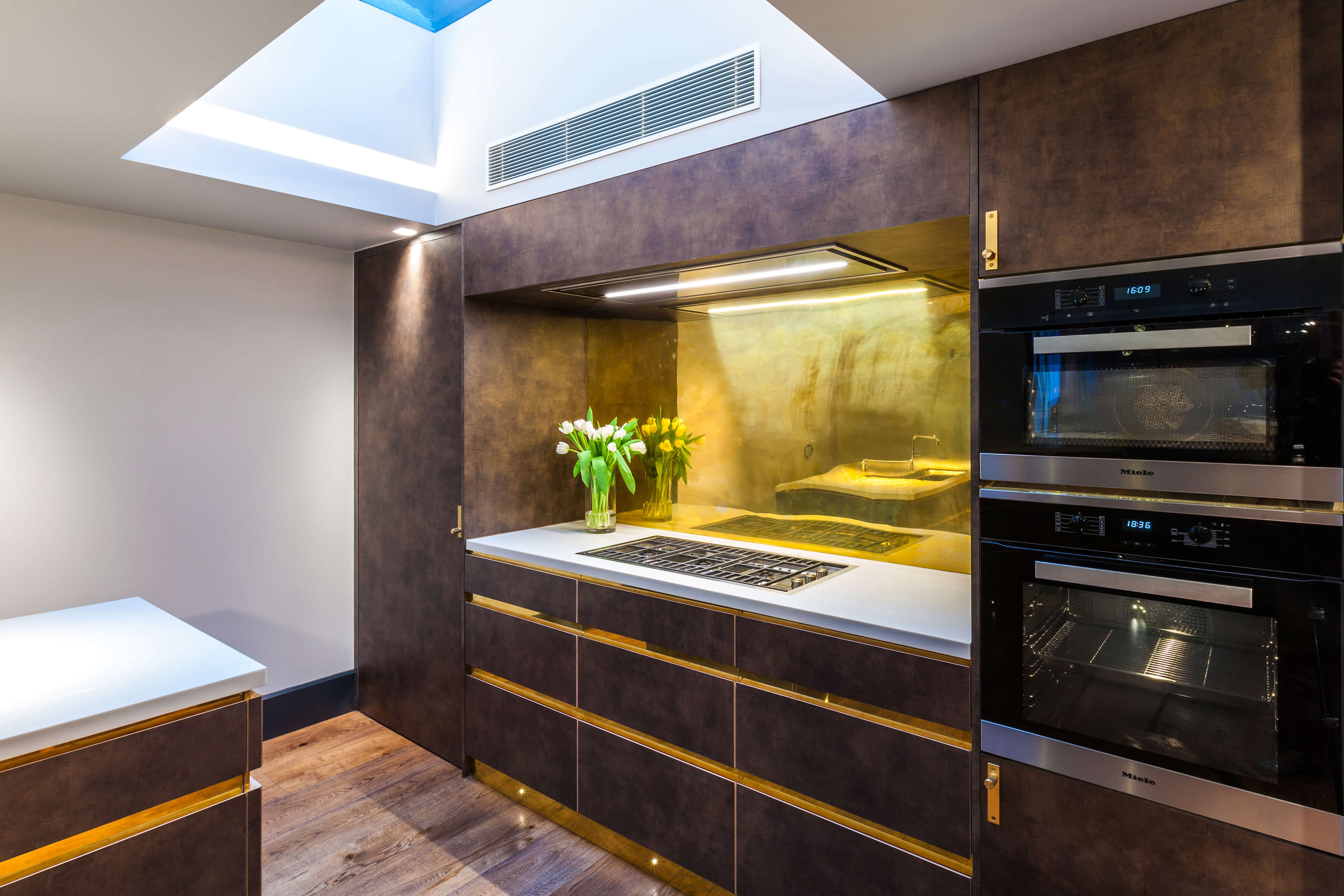 Seamless design and hidden features
We integrated a couple of clandestine features to keep the design as seamless as possible: The door that leads to the cinema room is designed to look like a continuation of the cabinetry in wood and brass. The secret door adds a fun twist and a little frisson of glamour!
We also created a hidden walk-in pantry behind the hob, to maintain an uncluttered space. An extractor is invisibly incorporated above the brass splashback behind the hob area, with recycling bins and a dishwasher integrated into the island unit.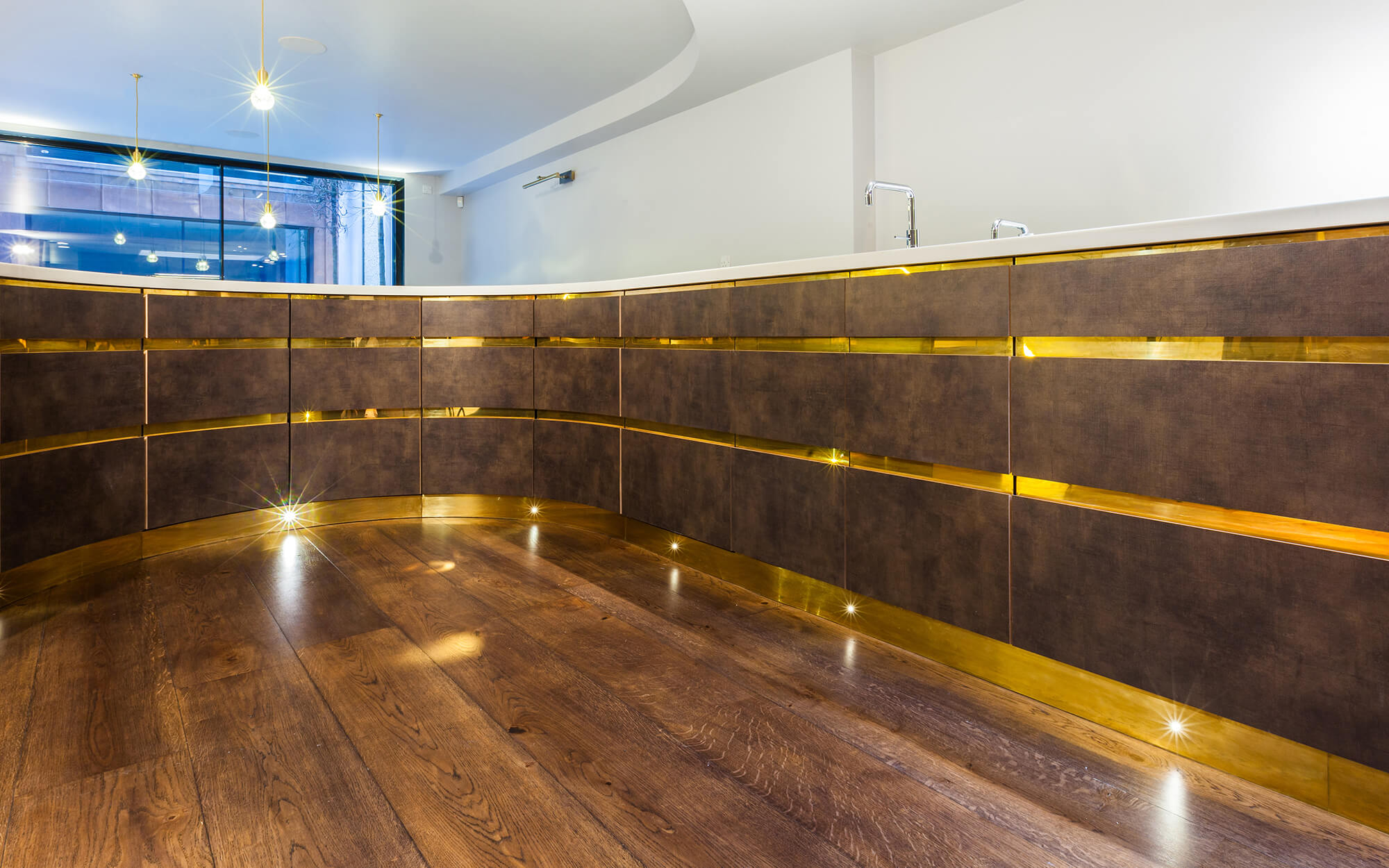 €125,000
including delivery, installation and VAT
More from
Kitchens + Cabinetry