Myrtle+Aspen
KITCHENS + CABINETRY
KNIGHTSBRIDGE, LONDON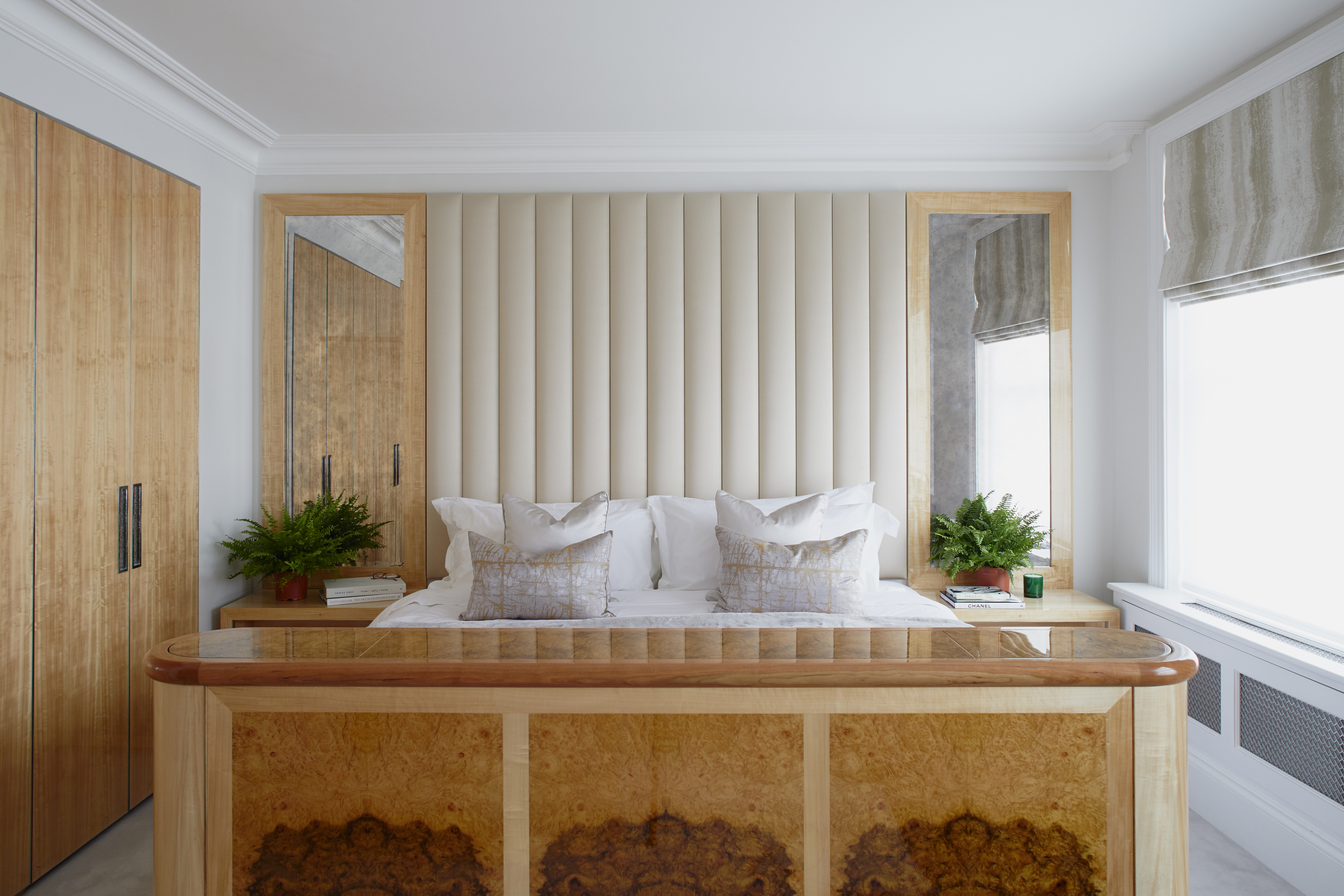 Bygone style fused with contemporary functionality
We had already worked on this client's property in Monaco, a home with a distinct Art Deco feel to the design.  Wanting to bring a flavour of Monaco to London, we reinterpreted this classic style for our client, with modern updates for how we live today.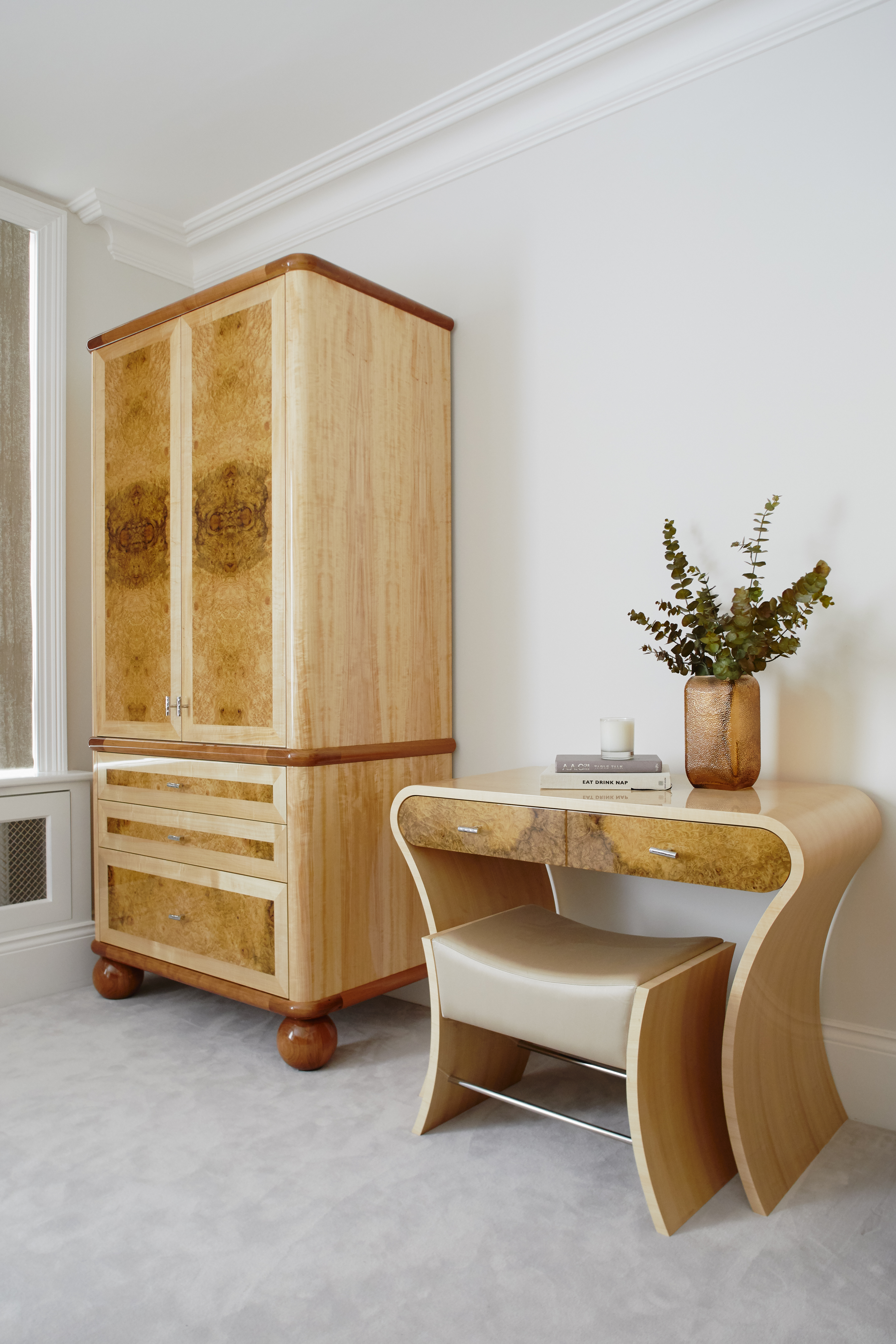 Superior craftsmanship using traditional skills
Book matched veneer, laid out in a diamond shape, brings out extraordinary interpretive patterns to the myrtle wood grain.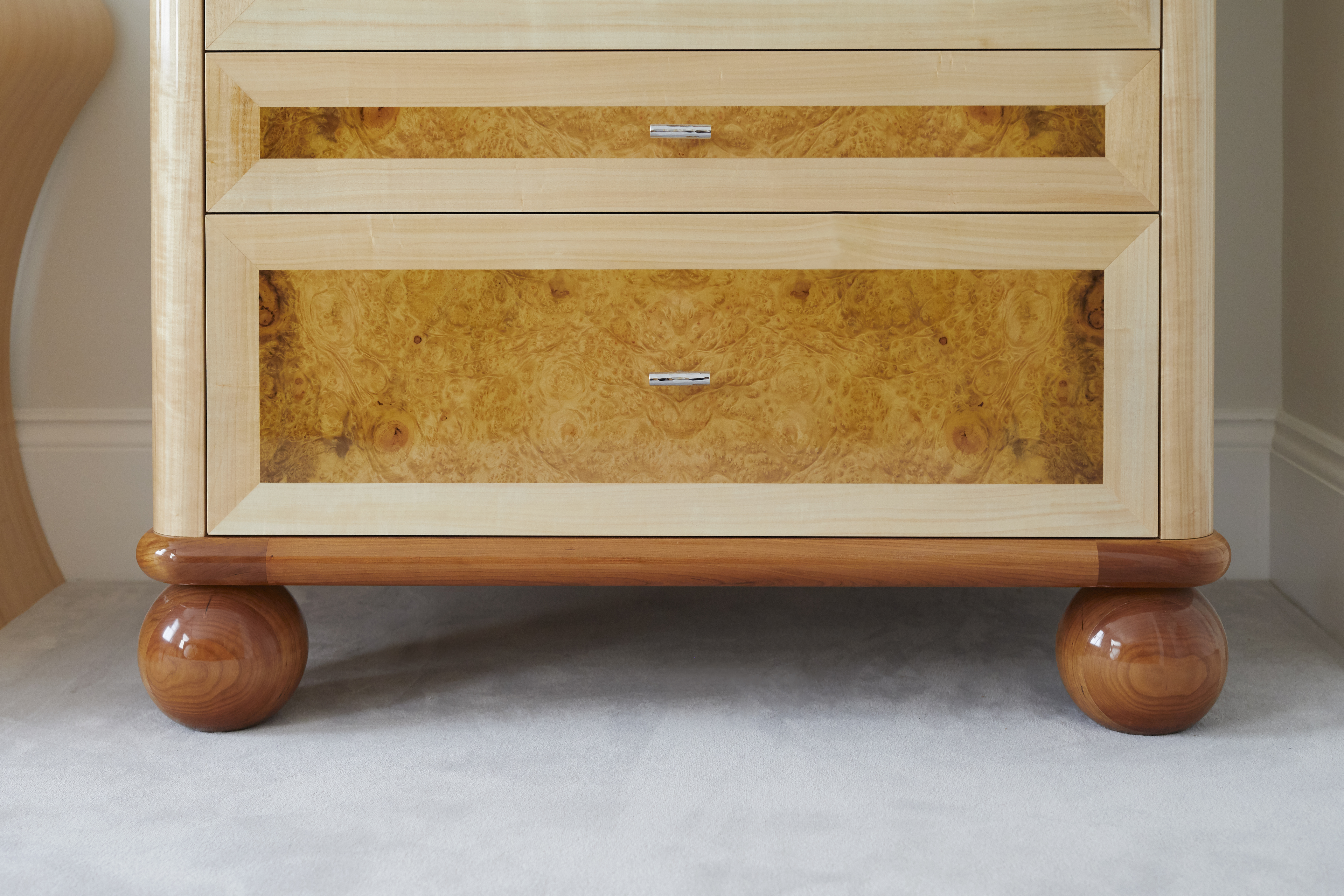 Superlative dressing and bedroom cabinetry
Freestanding and integrated wardrobes provide a generous mix of hanging space, shelves and shoe storage.  A TV lift cabinet at the foot of the bed discretely provides entertainment, while the antique-mirrored bedside units keep the space light and bright.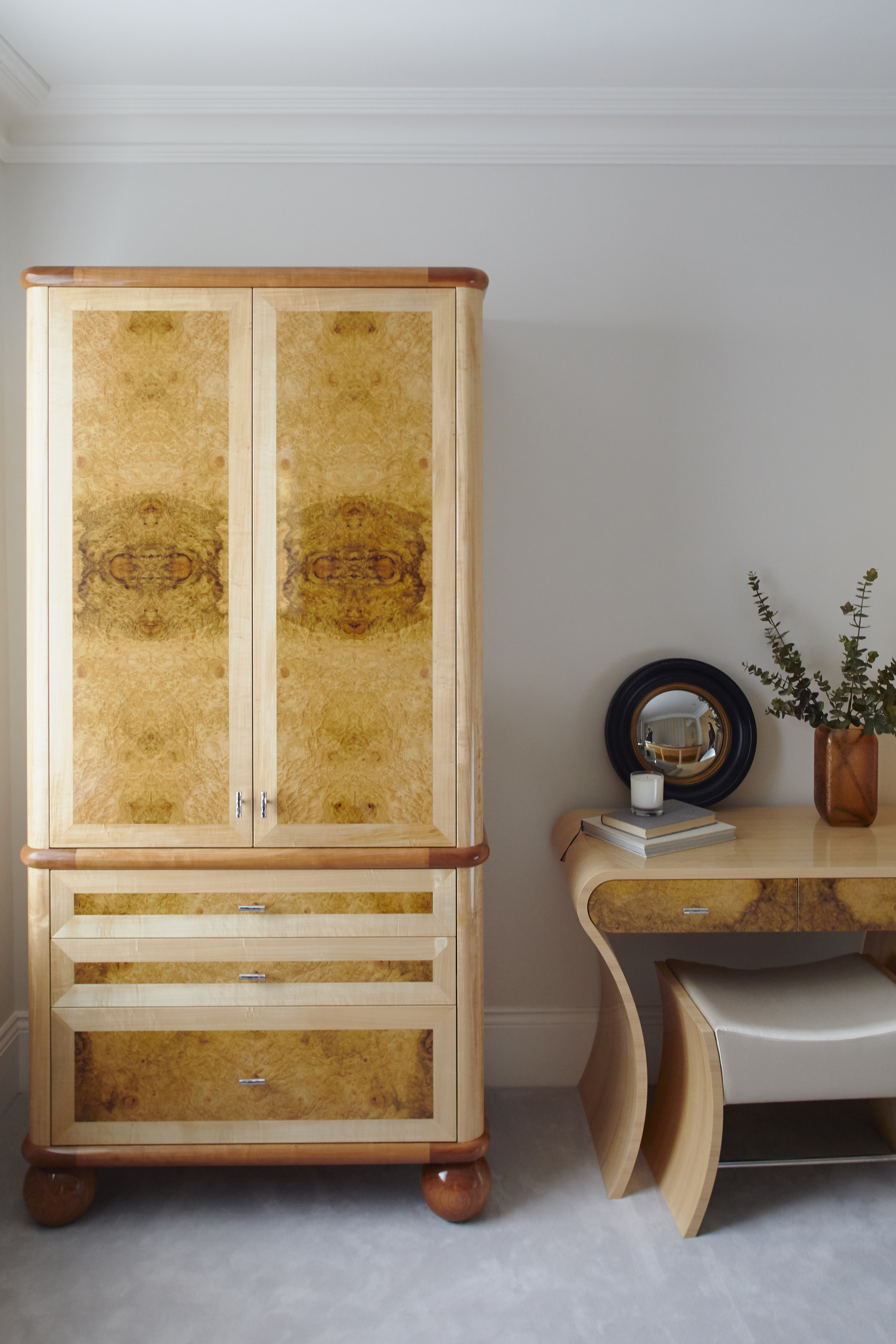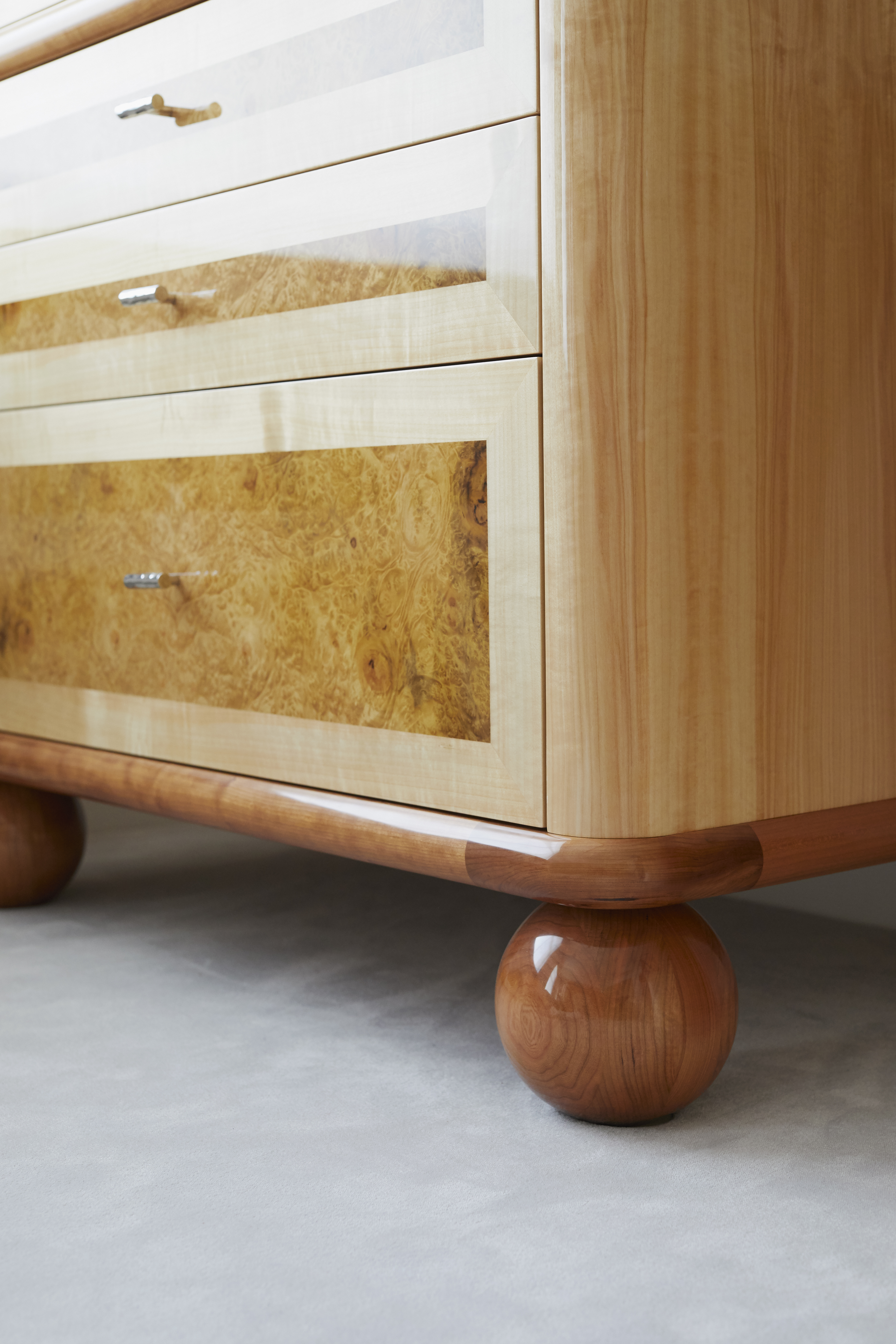 A bespoke vanity completes the dressing area, with concave legs and feminine form, it is a nod to tradition with a more pared-down contemporary aesthetic.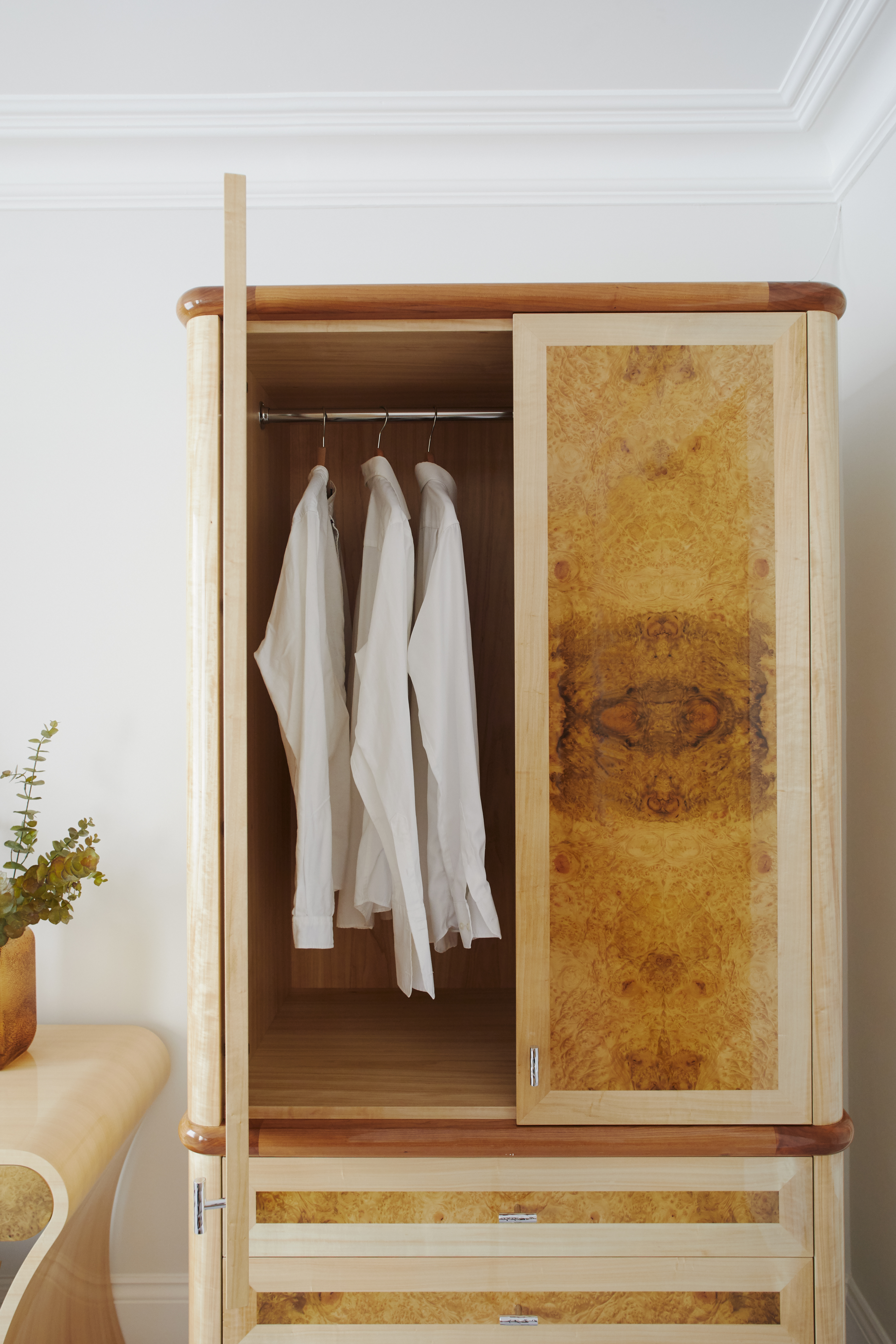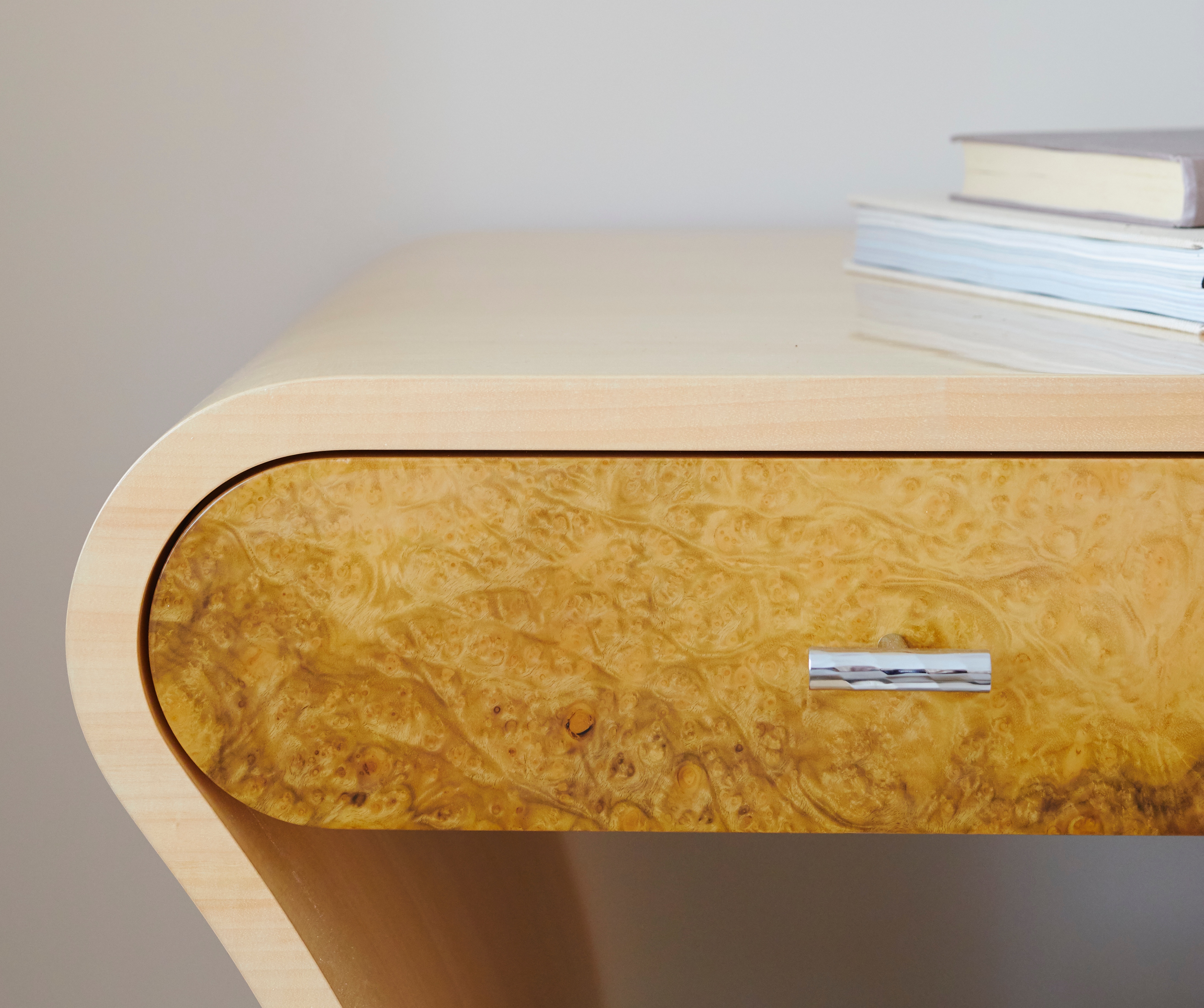 €25,000
including delivery, installation and VAT
More from
Kitchens + Cabinetry