olive+nero
KITCHENS + CABINETRY
KNIGHTSBRIDGE, LONDON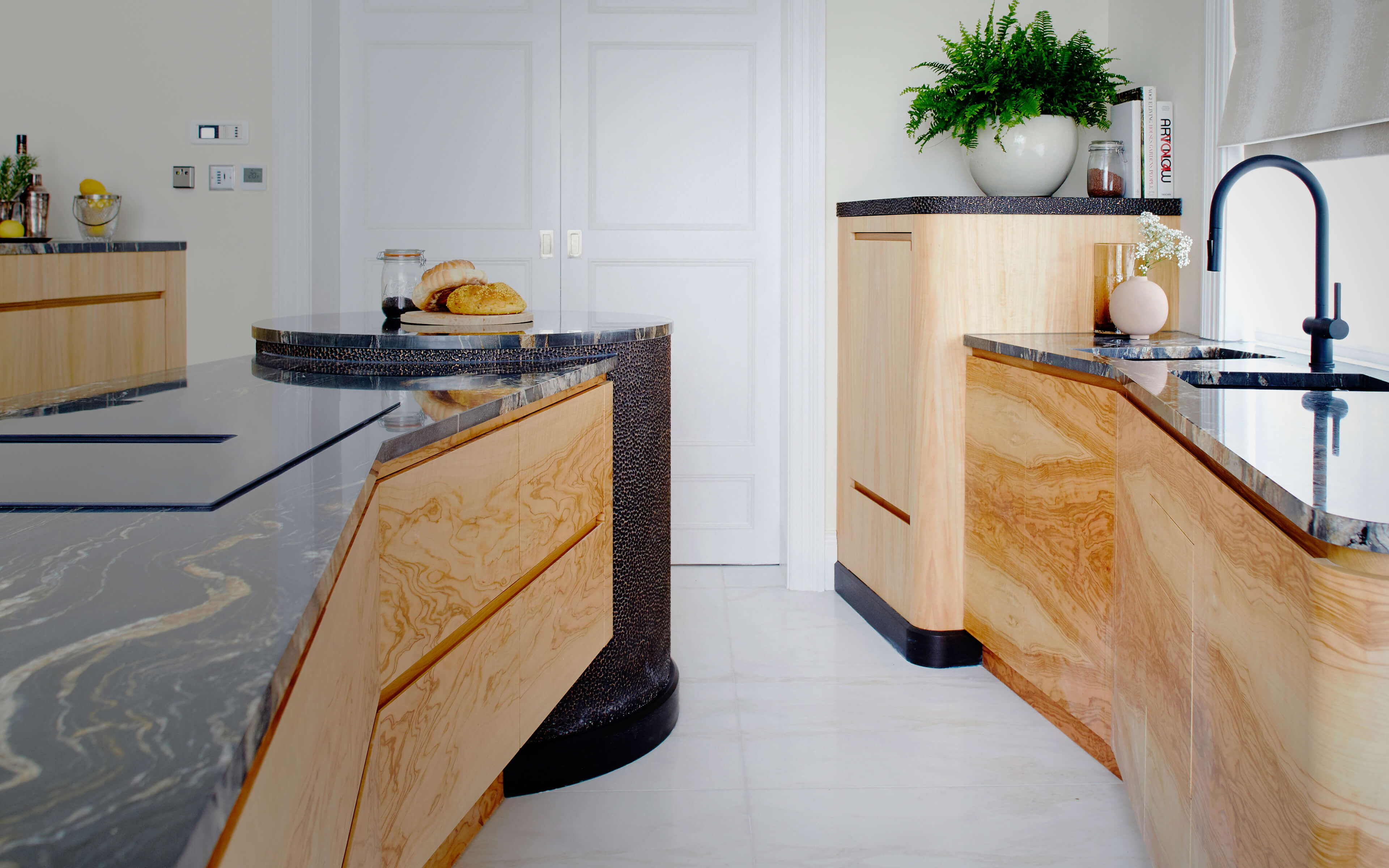 Compact and streamlined with textural interest
Our brief was for a complete cooking, dining and entertaining space in a fairly compact space, just four metres wide by five and a half long.  We needed to make use of every inch of available space, without it feeling claustrophobic, but also make the room an interesting feature of the house.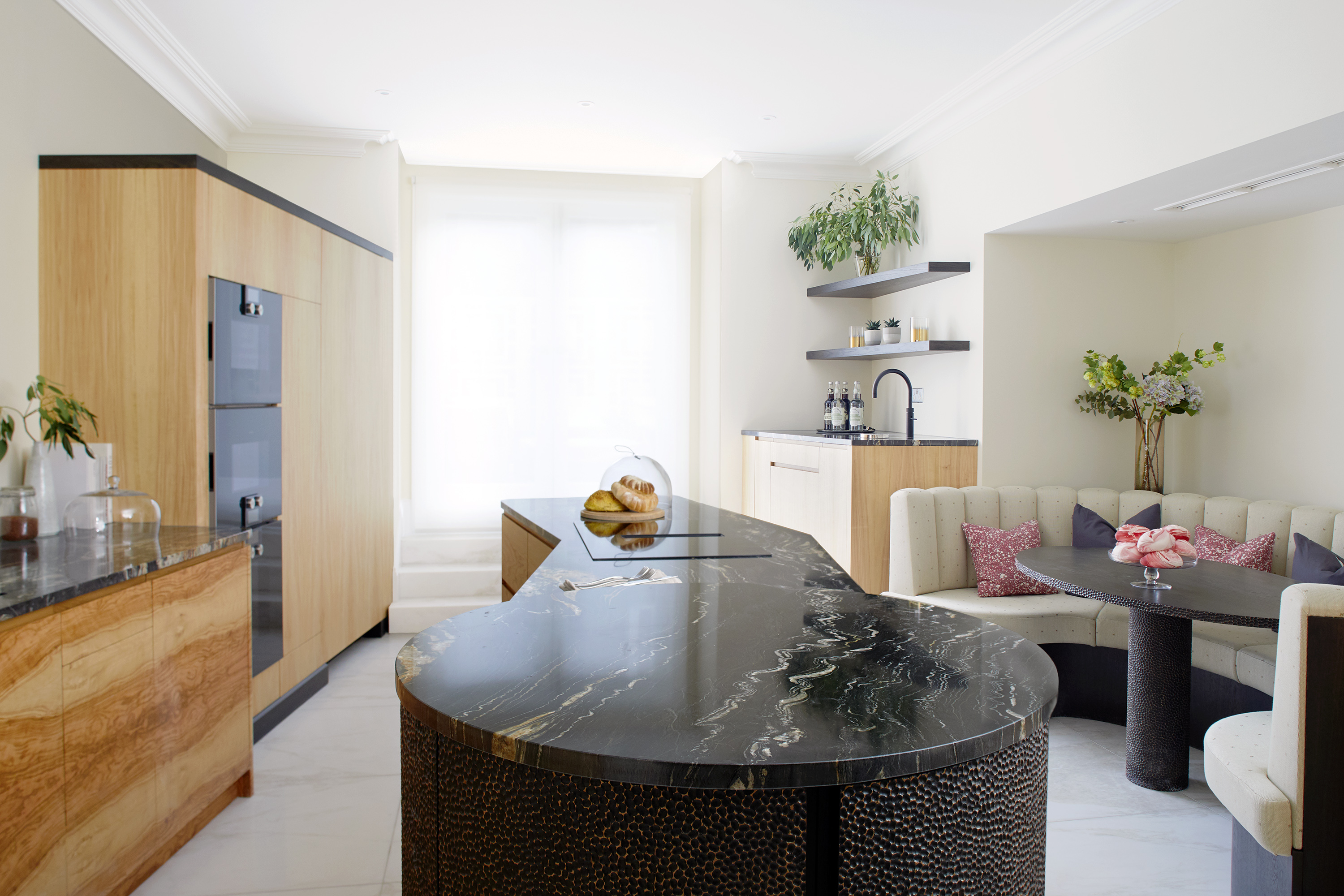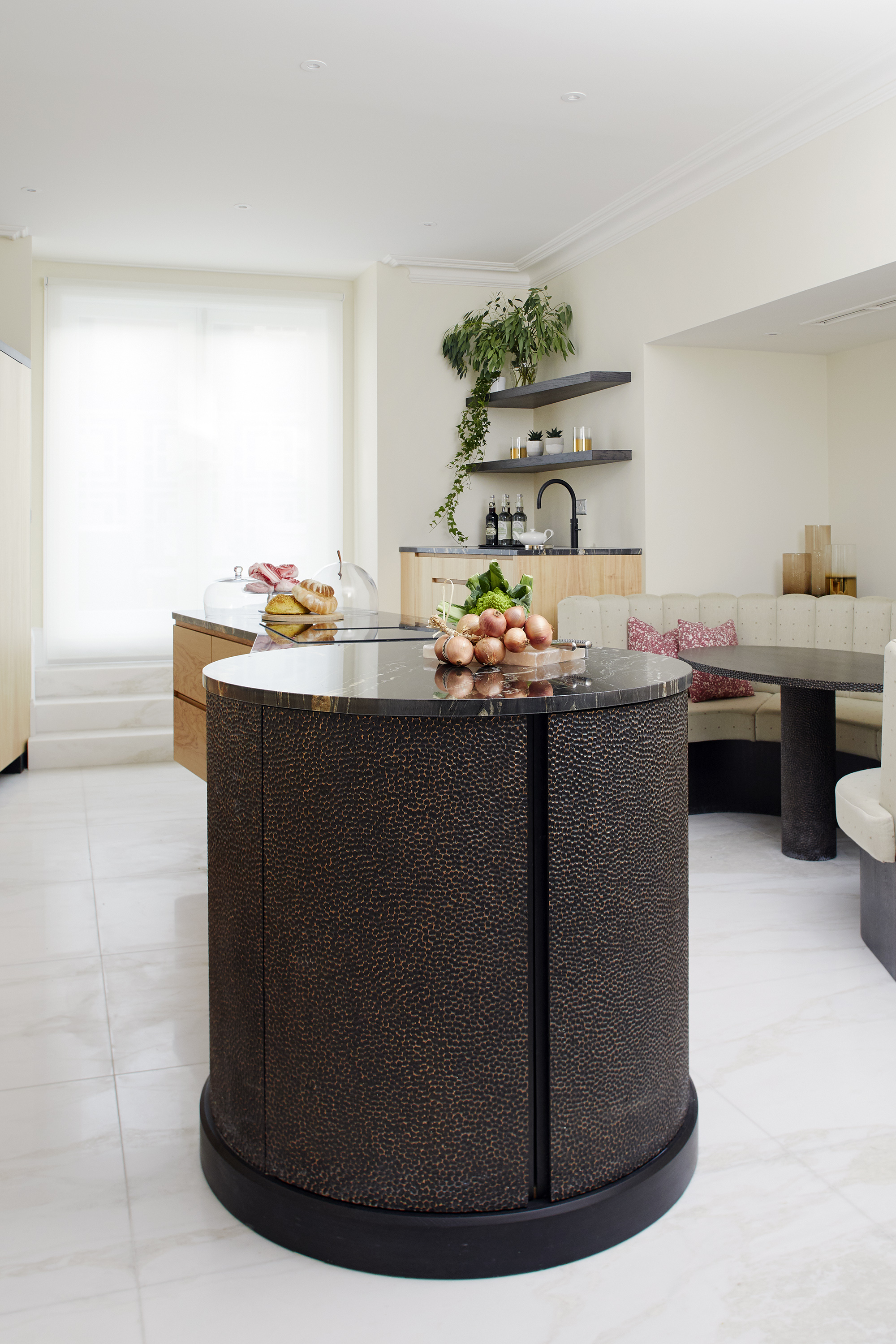 Fine balance of luxury timbers and stone
Myriad materials in the same colour palette suffuse the space in an understated luxury that doesn't vie for attention, rather it works as a cohesive space, with understated points of interest and a calming atmosphere.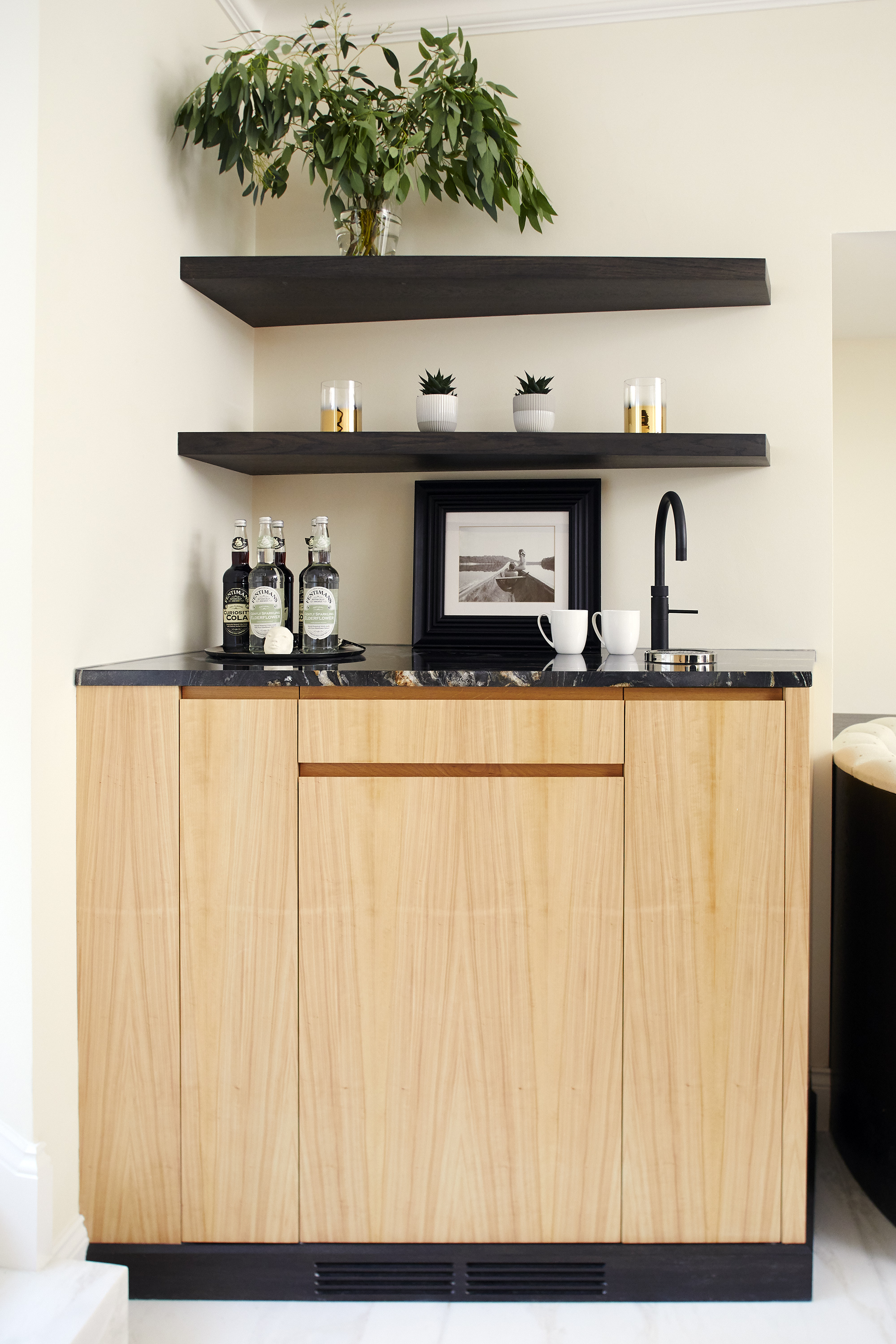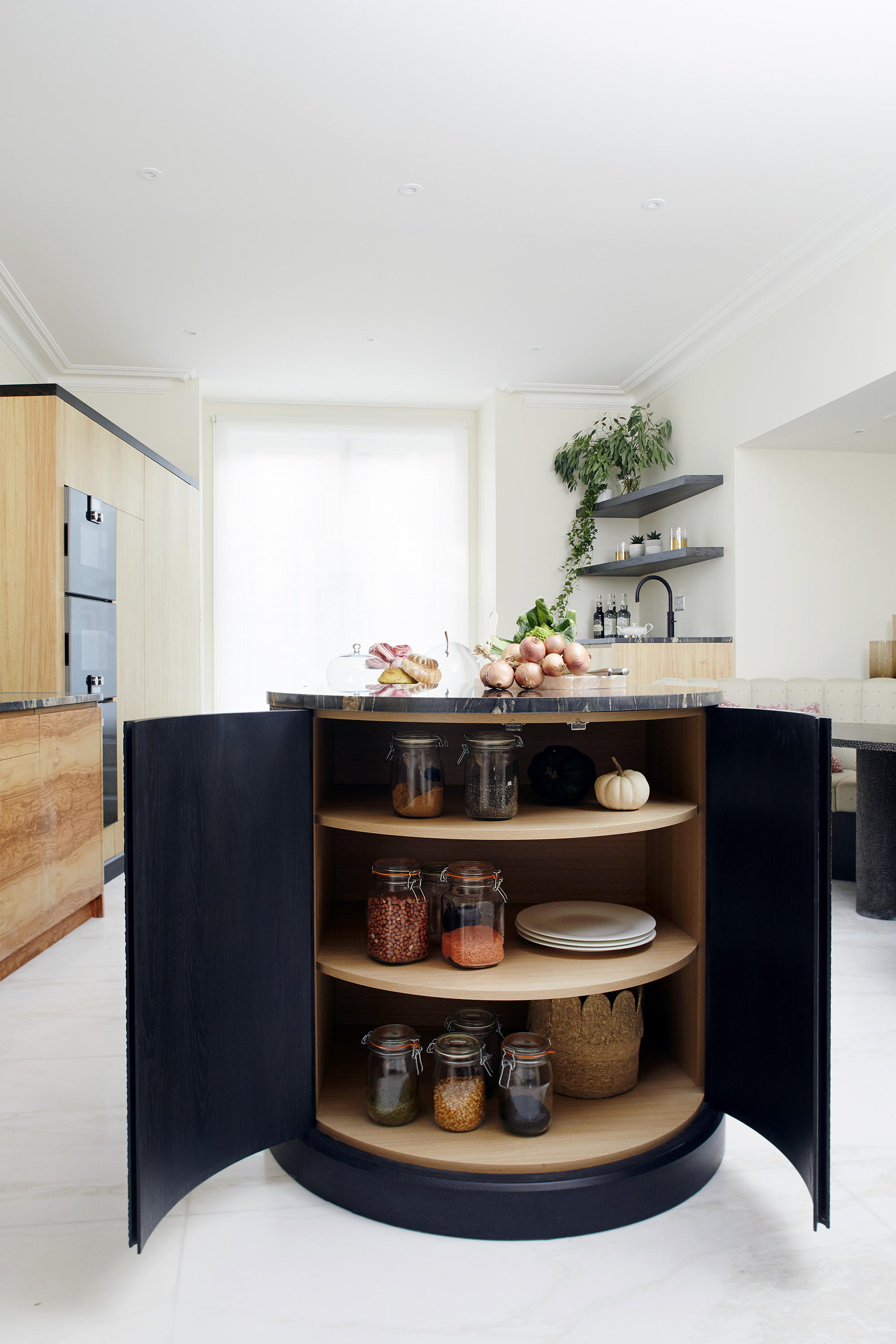 Golden tones interlace the design
Colours are subtly woven through the design; golden ravines snake through the Nero Cosmos granite countertops while flecks of antique gold wax highlight the carved texture of the ebony stained oak drum cabinet and table pedestal.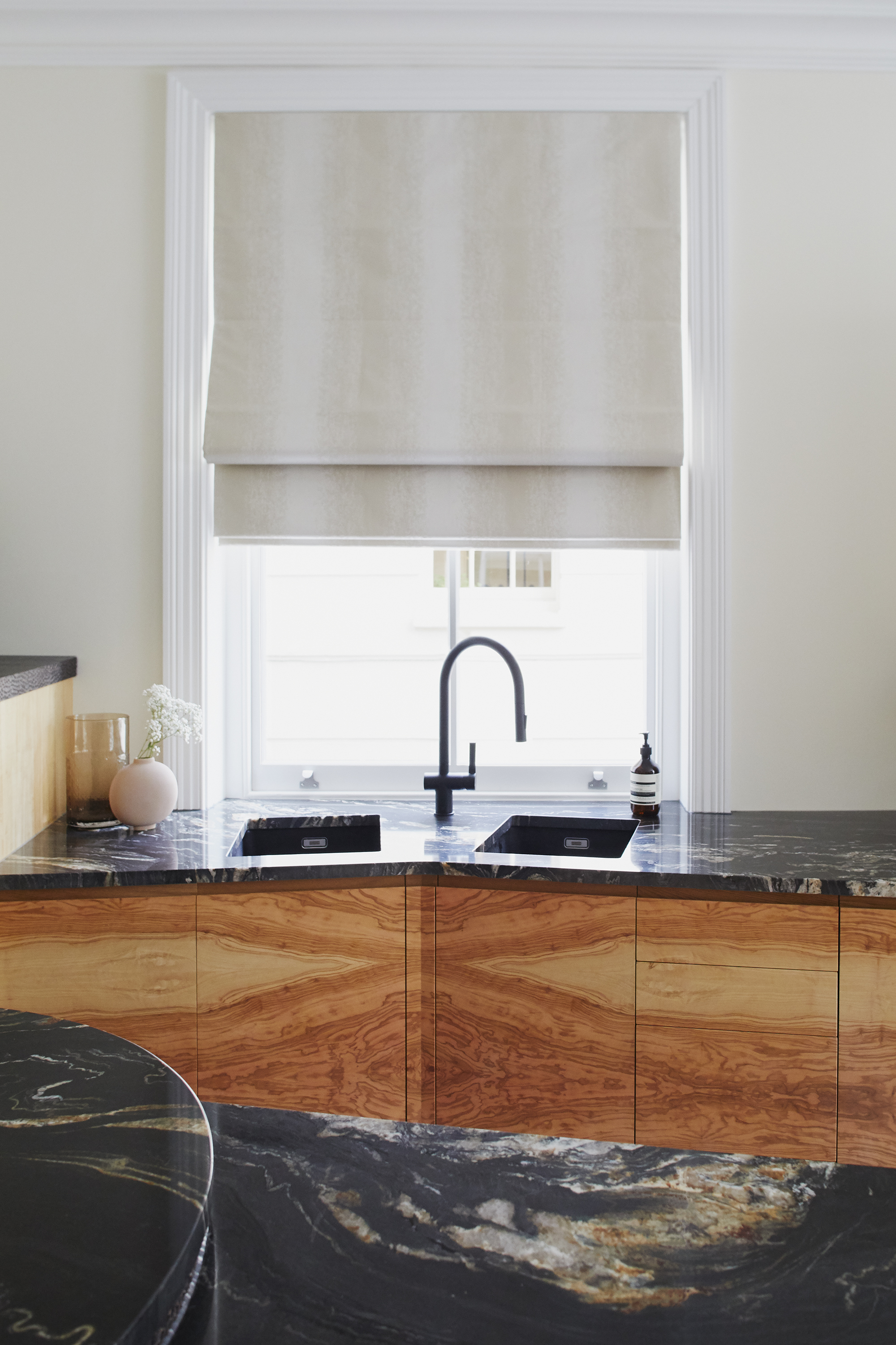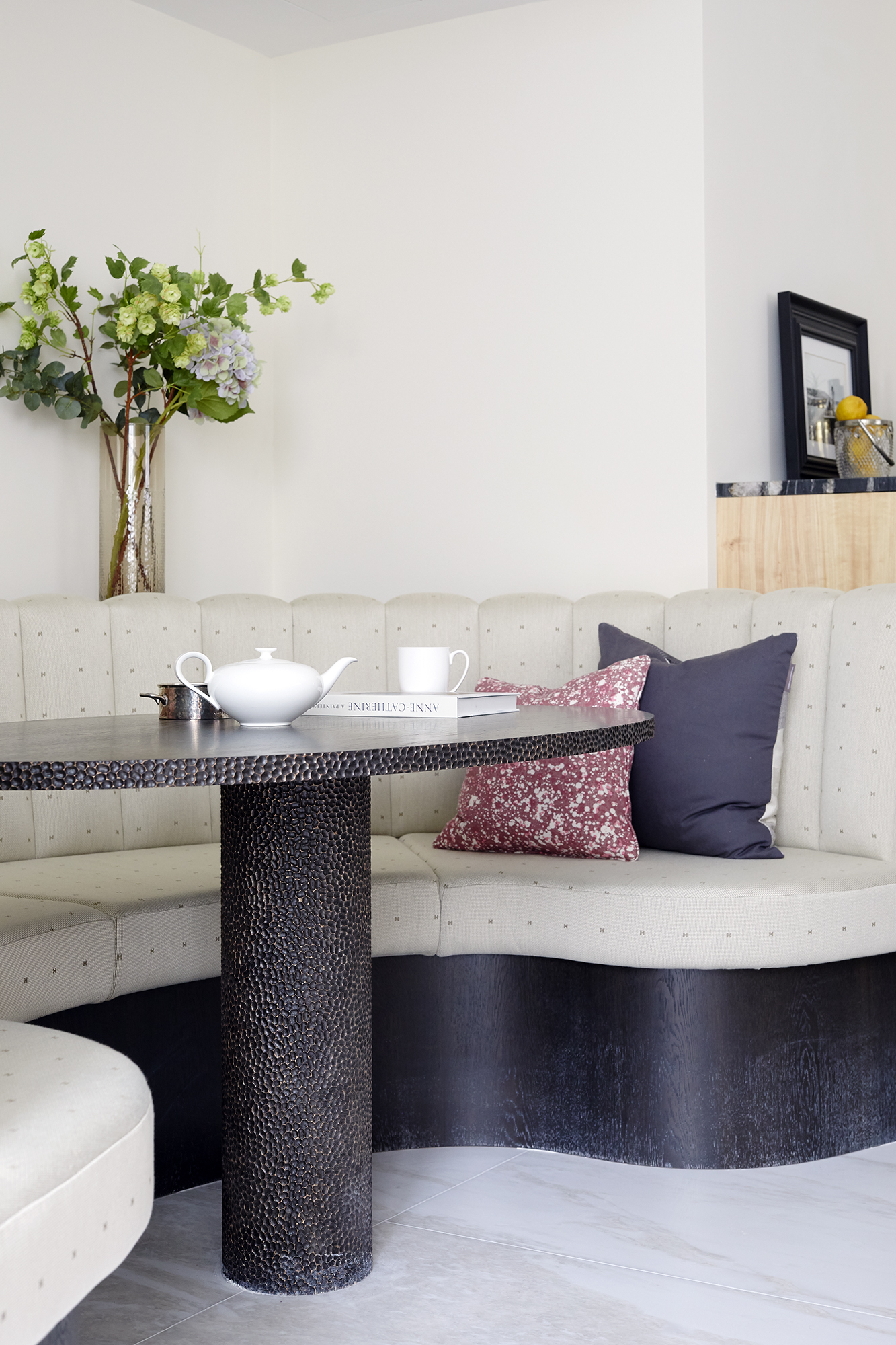 "Expect the unexpected from this creative duo. Kitchens tend towards the futuristic, with sweeping shapes and a bold use of unusual materials, from curved sheet metals to veneered rosewood."

Amelia Thorpe, Homes & Gardens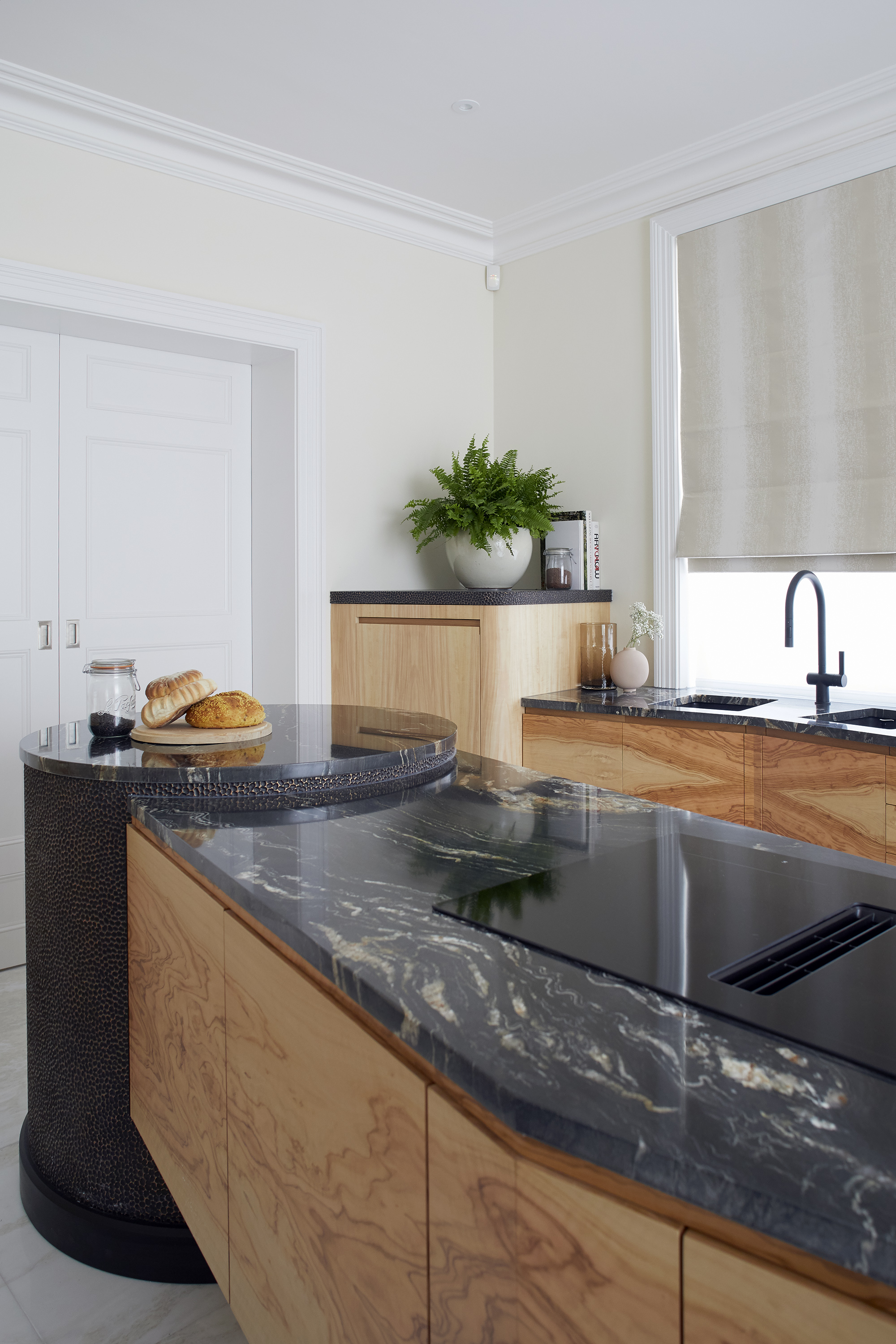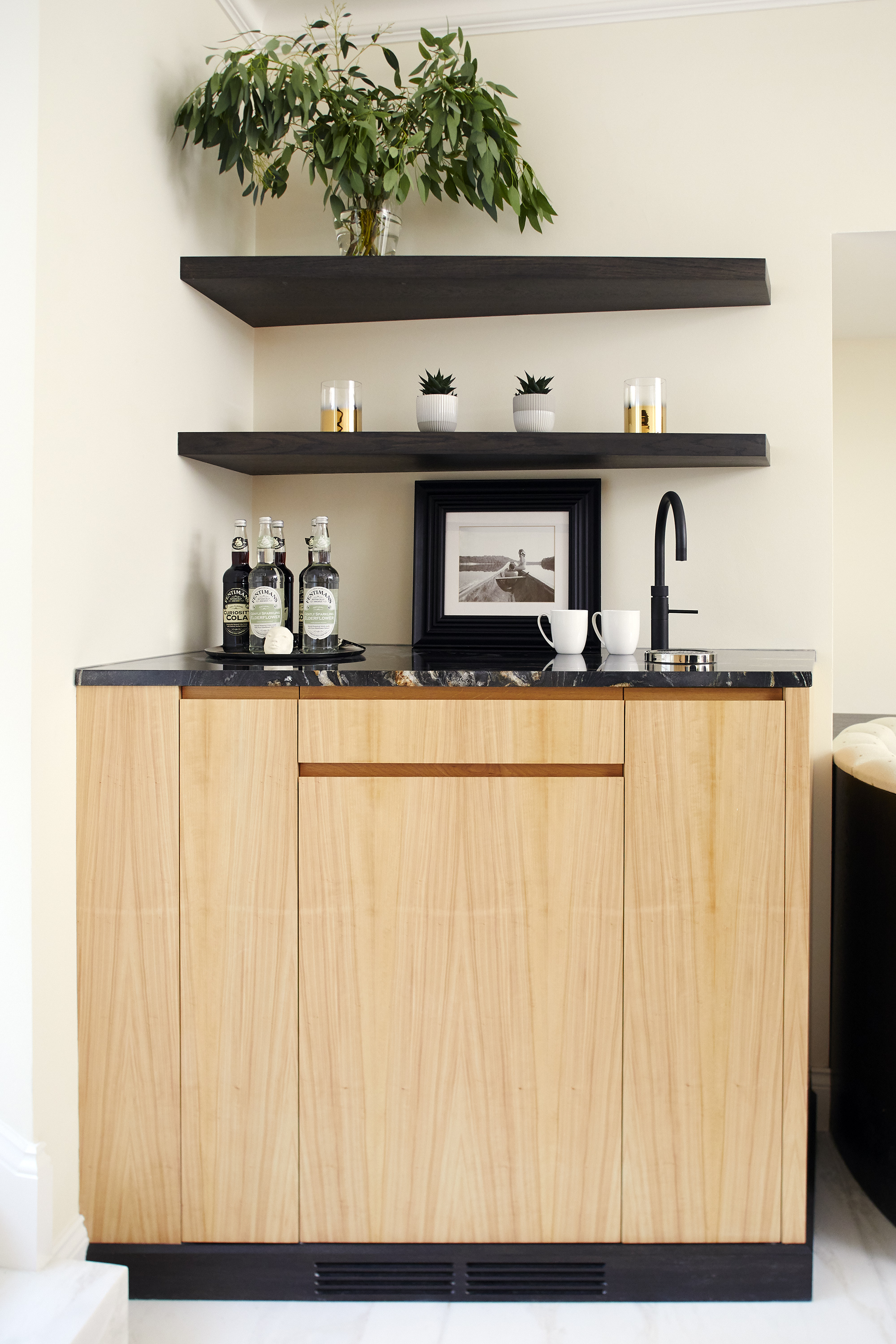 €125,000
including delivery, installation and VAT
More from
Kitchens + Cabinetry