tipping
point
KITCHENS + CABINETRY
NEOTERIC CONCEPT DESIGN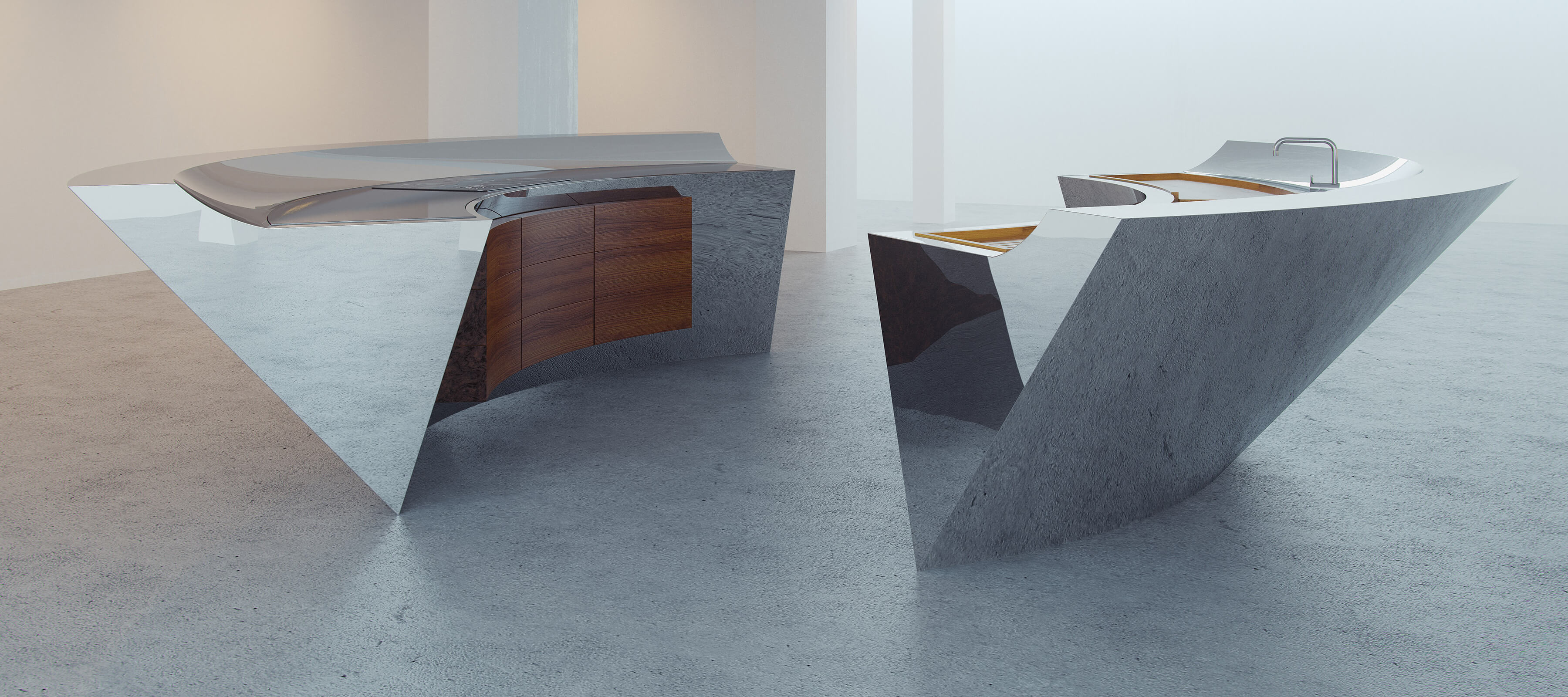 Visually arresting sculptural kitchen
A concept for open plan entertaining spaces, Tipping Point appears to defy gravity, impossibly resting on a knife-edge.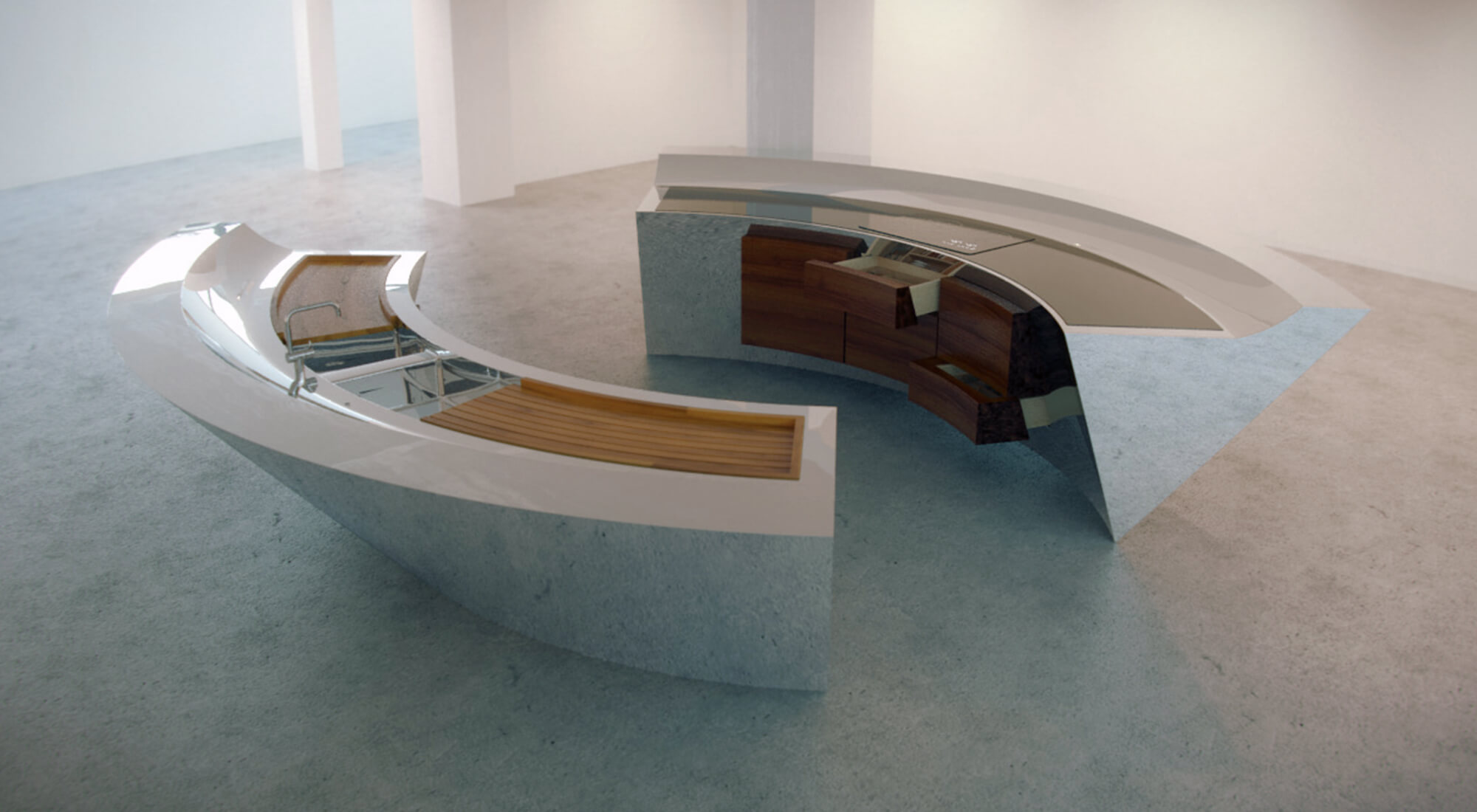 Perfectly balanced arcs of symmetry
The mirror-polished stainless steel enhances this kitchen's appearance of weightlessness and long reflections of its environment.
The raised height of the outside level can function as a serving platform or as a bar ledge, for sociable moments.
"This is a radical sculptural design with artistic impact, but the reflective mirror-polished steel means it is sensitive to its surroundings"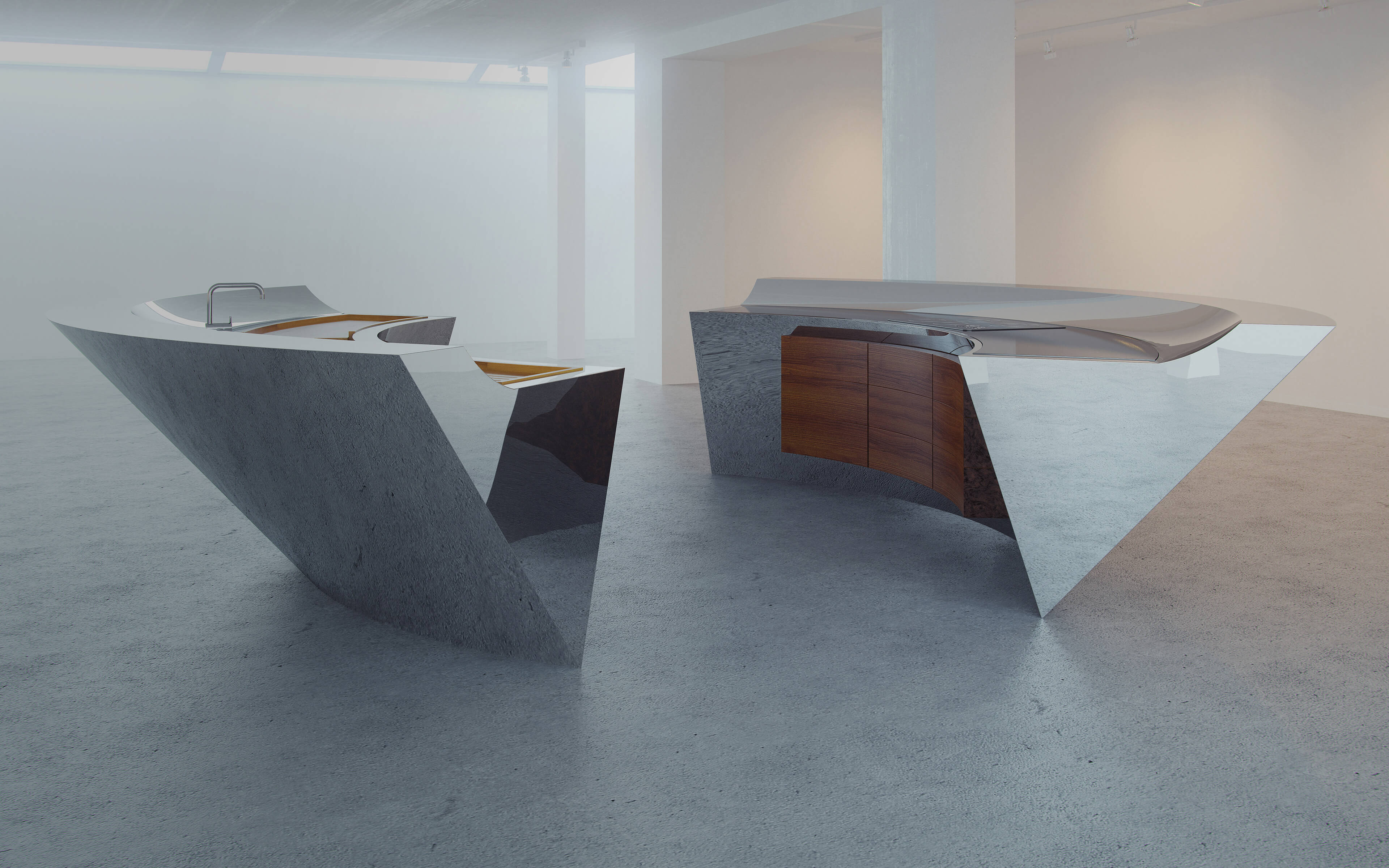 £185,000
including installation within mainland UK and VAT
More from
Kitchens + Cabinetry